100 bedded Civil Hospital has only 54 actual beds in Meghalaya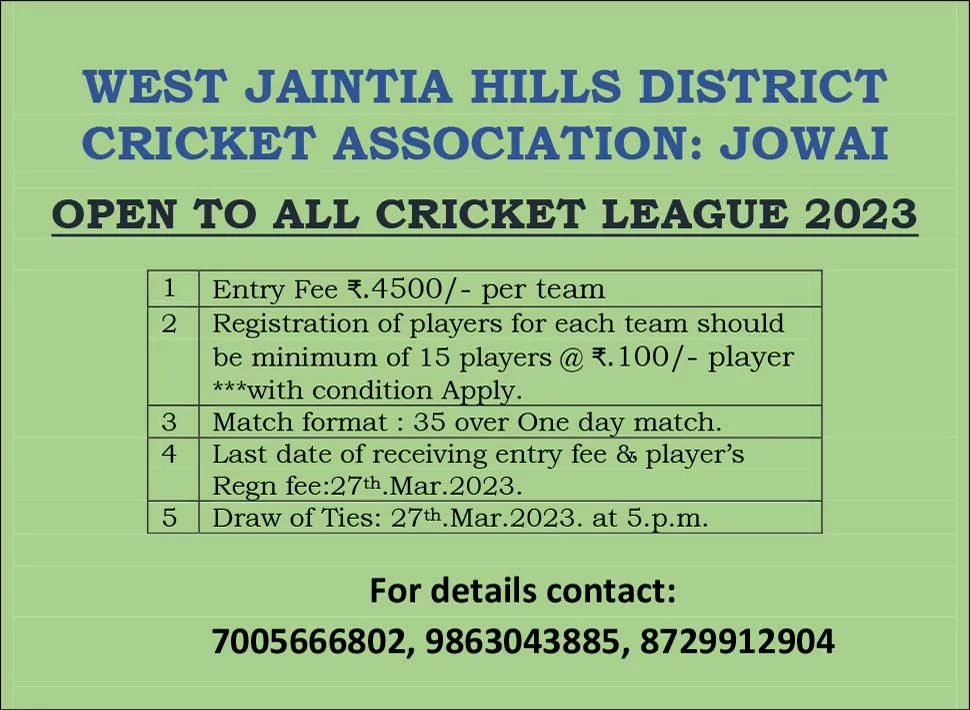 Four days after the KSU East Jaintia Hills District took up the issue of Civil Hospital Khliehriat, the HYC East Jaintia Hills District on Monday raised their concern over the sorry state of affairs of the newly inaugurated Civil Hospital, Khliehriat.
The HYC submitted memorandum to the Deputy Commissioner East Jaintia Hills and the District Medical & Health Officer, East Jaintia Hills District to seek their intervention for resolving the anomalies and shortcomings in the only Hospital in the District.
The Khliehriat Civil Hospital was upgraded from erstwhile Khliehriat CHC and officially inaugurated on 14th February, 2022 by Chief Minister of Meghalaya, Conrad Sangma.
The memorandum pointed out that since the inception of Khliehriat Civil Hospital, there is no allocation of budget till date by the State government to improve the said Hospital.
They said that certain basic facilities, equipment, machines and other instruments are lacking in the Hospital for performing necessary test and examinations of patients.
The HYC asserted that as per RTI reply from the office of DHMO, the Hospital does not have Gynecologist, anesthetist, dermatologist, O.T Technician, Lab Technician and several others.
As per Government notification and order, Khliehriat CHC is now a 100 Bedded Civil Hospital, but as per RTI reply, the present hospital capacity is only 84 beds with 54 beds in the main building and 30 beds at Khliehriat CHC Old building isolation.
This proves that the upgradation of CHC to Civil Hospital is political agenda of the government and several stakeholders to deceived the people of the district in the upcoming assembly election, according to the HYC.
"This is the first step we have taken and if the government and concerned department do not pay heed to our demands for improving the Hospital, we will protest," said the memorandum