World Food Day celebrated with Indigenous Food in Jaintia Hills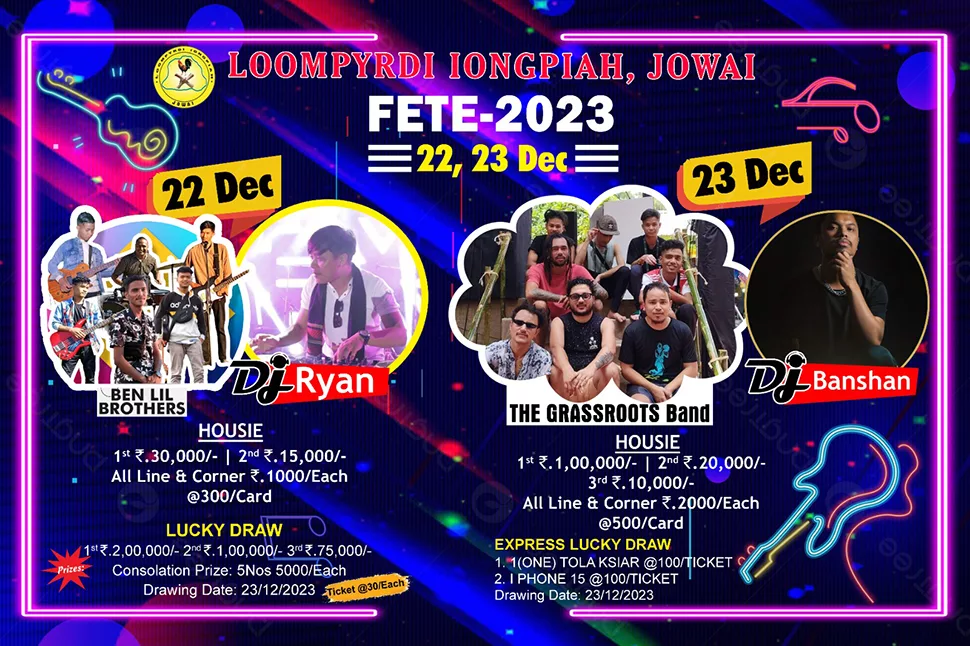 Society of Urban and Rural Empowerment (SURE) in collaboration with North East Slow Food and Agro-biodiversity Society (NESFAS) as part of the 'No one shall be left behind' initiative project sponsored by Rural Electrification Commission (REC), observed the World Food Day today at Mukhap village. As part of the celebration, an indigenous food cooking competition was organised at Rev David Edward Unitarian School, Mukhap with limited participants. Due the prevalence pandemic situation participants were limited to representatives of few Self Help Groups which are being promoted by SURE and few public. 
Mukhap which is located adjacent to Laskeñ Development block has rich indigenous food which is being consumed by the locals on a daily basis. The day saw the leaders of the SHGs showcasing their rich traditional food, some of which are common and still there dishes which are not so common even to the locals.  
Newil Papang one of the contestant said that all the items used in the competition were either collected from their respective kitchen garden or from the local forest and the river nearby.
From the nutrition aspect, Daka Bareh Field Coordinator of SURE said that most of the dishes prepared contain more than eight food groups and a person need to consumed a minimum of five food groups in a day. It can be concluded that from the nutritional point of view, all the dishes served today provides the person a balance diet.
S Khlem Head Teacher of the Rev David Edward Unitarian School, Mukhap said that all the dishes are beautifully presented and they look very colourful.
Daka also said that the taste is also excellence so the foods served today are commendable in all parameters. Waiphang Shadap field staff of SURE said that the other objective or organising IF cooking competition is to bring out a recipe book of some of the traditional food. 
Most of the dishes served comprise of rice (red rice) with curries made of different indigenous vegetables and fruits, salad and even chutney or paste made of local fruits and vegetables.
A special rice dish is 'jaktung' which is traditionally served during child naming ceremony and 'ja-toh' where certain kind of beans is cooked together with rice.
In the competition first prize was awarded to Hamjngai and Ieidasper Niang and the dish they cooked is 'sla mahek and sla iajaw' curry and the second prize was awarded to Theij Heimon and Nidaiohlad and the dish they cooked is 'ja-toh' and the third prize goes to Emlad and Meristila who cooked 'pashor and salah' dish.
Some of the participants also served drinks like juice made of gooseberry (sohmyrleng) and wild apple (sohphoh khasi) and rice beer.
SURE also observed the day at Thangbuli under Amlarem Sub division and Chamcham village under Khliehriat block East Jaintia Hills district where debate, recitation, slogan and essay writing were organised.
All the three celebrations were supported by interns who are student from Assam Don Bosco University, Guwahati and Martin Luther Christian University, Shillong.