Will parents opt for Bus STEMS Service for transportation of their school going children in Shillong?

The Meghalaya Government on Friday successfully launched the first STEMS or Sustainable Transport and Efficient Mobility Society (STEMS), Shillong bus service exclusively for school students in Shillong City.
The maiden fleet comprising of 30 buses commenced from Umpling Football Ground to Pine Mount School. The route comprised of 12 boarding and deboarding points including Umpling Football Ground, Nongrah Presbyterian Church, Nongrah Mawshyieng, Nongrah, Lapalang Junction, Lumbatngen (Law U Sib), Demthring Bus Stop, Nongkhyriem, Nongthymmai, Jylli Shop, Fire Brigade, and Pine Mount Back Gate.
The STEMS plans to start the bus services for the other selected routes and schools in a phase-wise manner.
The STEMS bus services enable the parents to track the buses and book the seats online using the mobile application ensuring assured seats to the students. As safety is of paramount importance, the GPS-enabled buses allow live tracking and are fitted with 5 cameras each. The buses are manned by a well-trained crew of uniformed drivers and caretakers.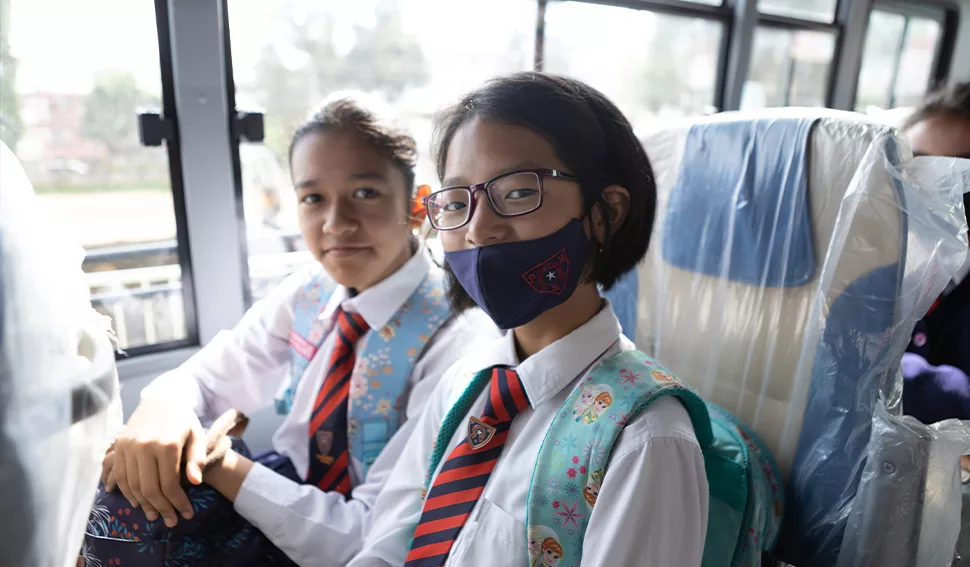 Three rounds of extensive and successful test runs were conducted for the pilot route, in order to ensure technical efficiency of the available services and smooth coordination between all concerned.
STEMS, together with its supporting partner departments including Shillong Traffic Police, MTC, NIC, PWD (Roads) and other agencies are working closely together to ensure the best possible service to the school children of the city.
So far, STEMS has received a total of 455 registrations and queries from 250+ parents. For further information and updates on the STEMS bus services, one can visit stems-meghalaya.nic.in or contact our customer care helplines at 0364-3500097/ 0364-3500098 during office hours or email to [email protected].