Village level meeting encourage to address issue arising out of Assam Meghalaya border dispute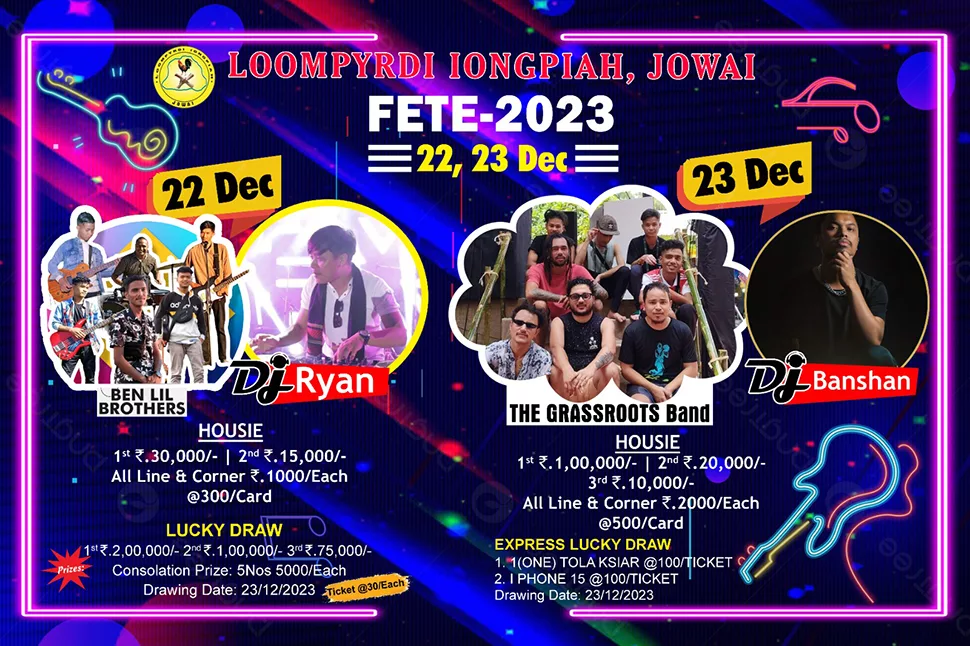 The Deputy Commissioner Level, Joint Border Meeting of West Jaintia Hills District and West Karbi Anglong District resolved to constitute village level committee to solve the border issues and to promote trade and commerce along the Meghalaya Assam border.
The DC's Joint Meeting was held today in the conference room of Soil and Water Conservation office, Jowai.
The meeting was presided by Deputy Commissioner, West Jaintia Hills District, Garod LSN Dykes.
In a press briefing, Garod LSN Dykes said "this is a regular meeting, but this year's we took time due to Covid-19 situation but we are glad to hold this meeting today and many minor problem were solved."
"We start the meeting with the dialogue framework which was decided at Chief Secretary Level on 21st June 2020. The dialogue framework was at DC and SP level meeting," he said.
"We start the meeting with the resolution which was decided on November 2018 regarding the developmental work in which the DC's from both districts will inform each other and we should not obstruct the developmental work," he added.
"The discussion today was fruitful and we decided to constitute committee at village level were headman/goan bura from Assam and Meghalaya should have a meeting. In addition, we have decided to encourage to facilitate trade and commerce to follow the model of border haats in local markets so that framers will sell their agriculture produce along the border from both sides," Garod LSN Dykes said.
"We don't have major issues and most of the issues also we can solve by discussion and we are glad we could resolve many minor issues today. Most of the problem is almost the village level problem if we can build a mechanism at the village level by organizing meetings and cultural exchange programs to build confidence measures to the resident in the border," DC West Karbi Anglong District, Syed Isfaqur Rahman said.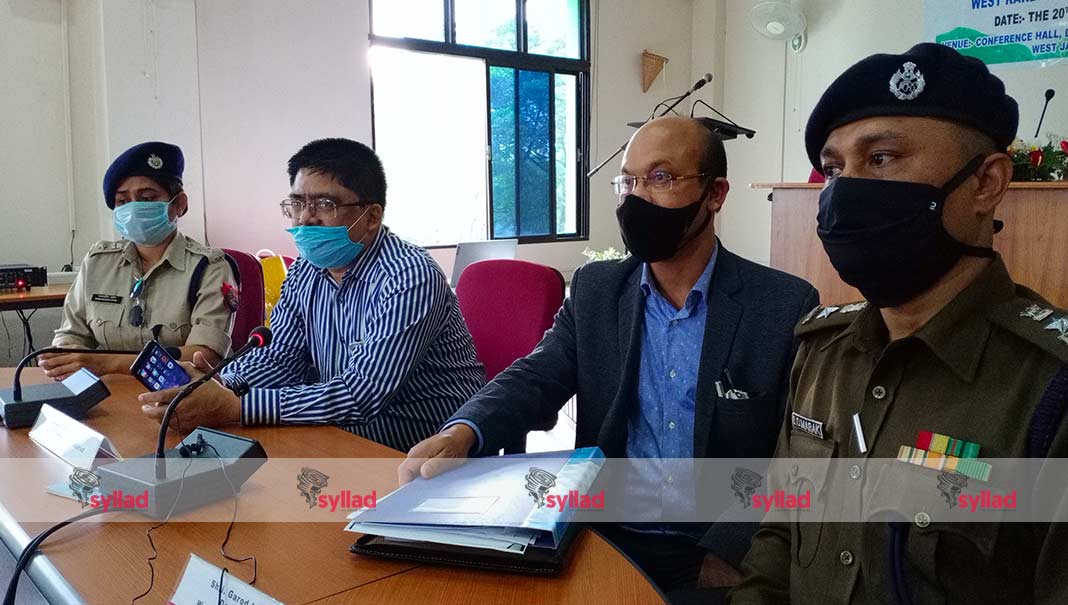 He also said "People in the border area are entitled to development, some of the communication gaps is there but after this meeting, we will build a mechanism to inform each other include JHADC and KAAC so that relations between us would not be hampered."
Besides the DC's, the meeting was attended by SP of both the District Superintendent of Police B. Marak, MPS, Superintendent of Police Smt. Ramandeep Kaur, IPS, Additional Deputy Commissioner, L. Kynjing, Border Magistrates B Blah, and Dr. B Langbang, Additional Deputy Commissioner, Border Magistrate, West Karbi Anglong Robert Tulor, officers from the Forest, PWD department and officials from KAAC.
In the interactive session between the Member from the Jaintia Hills Autonomous District Council (JHADC) and Karbi Anglong Autonomous Council (KAAC) beside DC and SP of West Jaintia Hills and West Karbi Anglong District.
Member present include CEM Thombor Shiwat and Executive Members of the JHADC, EM Wining Garlang Sungoh, MDC Arborhima Darnei and from the Assam delegations include (Dr) Mansing Rongpi MLA -20 Baithalangso (ST) LAC and Executive Members of KAAC,Ropsing Teron and others official of KAAC.
Thombor Shiwat said that we have informed our counterpart to maintain status quo and to inform each other in any developmental work. He also apprised the meeting how Assam Government and KAAC disturb the villagers in border in which the KAAC member said this will not continue again in future.