UDP adopts resolution to oppose against citizenship bill

SHILLONG: The United Democratic Party (UDP) has adopted a resolution to strongly oppose the Citizenship Amendment Bill (CAB) passed by the BJP-led NDA government in the Lok Sabha.
The decision was taken at its central executive committee meeting held in the city here on Monday.
"We highly oppose this Bill Centre under the BJP which had piloted and sponsored this Bill to regularise it so that it becomes a law and then inviting all those people from Pakistan, Afghanistan and Bangladesh that they can come to India and become Indian citizens,"  UDP senior working president Bindo M Lanong told reporters.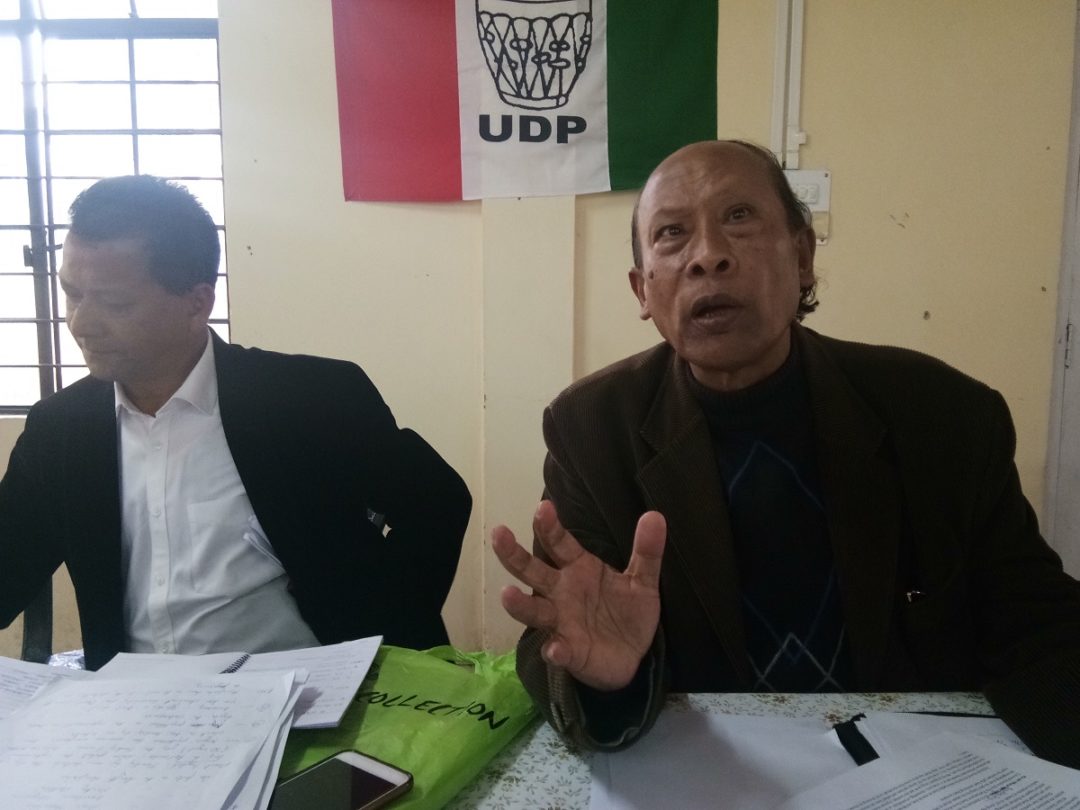 Demanding that the citizenship issue should be dealt within the law of the citizenship act and illegal migrants act, he said, "Under these relevant acts the question of citizenship should be dealt with but not for the purpose of vote investment as done by the BJP."
Stating that CAB if allowed to become a law will threaten the security of the country and North East in particular, Lanong recalled that the then Governor of Assam SK Sinha in 1998  had written to the President of India about several lakhs of people from Bangladesh who infiltrated into India.
However, the Government of India did not do anything about it and that is why Assam has been agitating from the beginning till now against this infiltration from Bangladesh to Assam, he said.
According to the senior UDP leader, Meghalaya will also be the first state in the North East region to get affected by the adverse effect of infiltration by foreigners in neigbouring Assam.
Meanwhile, Lanong also informed that the party leaders would also attend a meeting of all regional political parties to be held in Guwahati, Assam tomorrow to discuss on the issue.
He said a unilateral decision will be taken by the regional parties to oppose the Bill and ensure that it is not allowed to become an act.