Truck plunged 300 feet down gorge but driver escaped unhurt
In what could be termed as an act of divine intervention, a truck Driver escaped from the clutch of death after truck he was driving plunged a gorge of 300 feet.
The incident occurred on Saturday at around 4:30 Pm in Sunapur at National Highway 6 under East Jaintia Hills District.
On receipt of information on the accident, Umkiang Patrolling Post under the leadership of Dy SP Crime, Khliehriat rushed to the spot.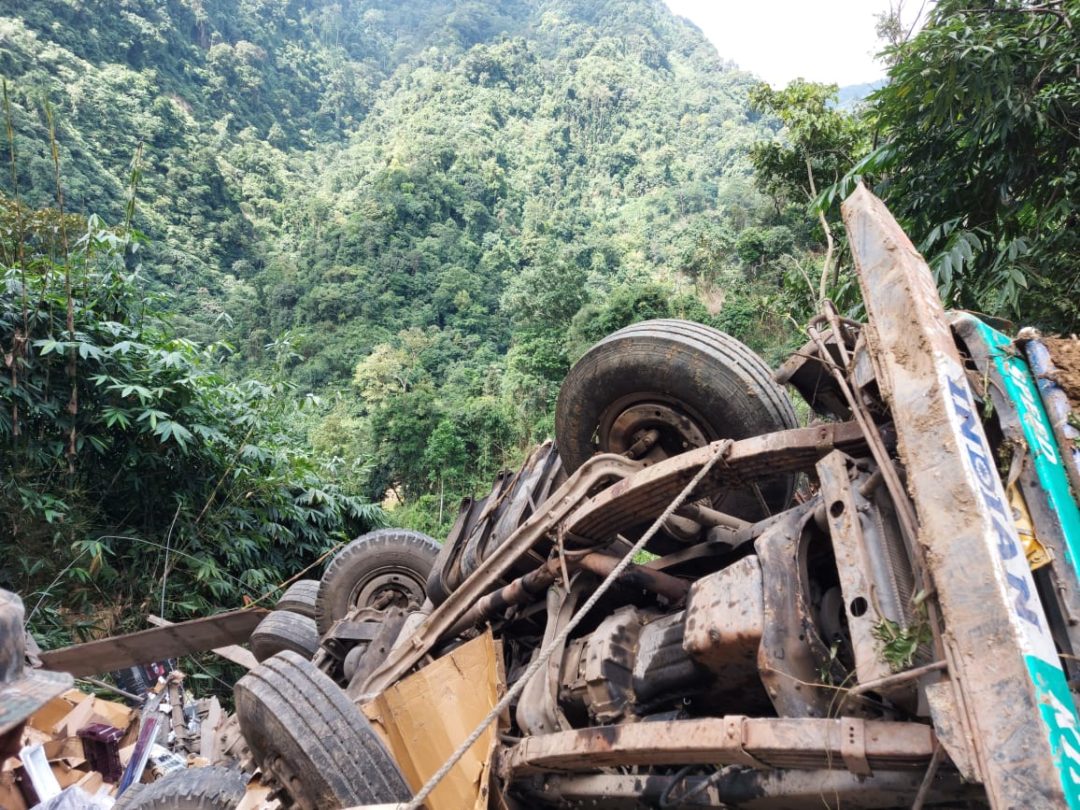 According to the police, one truck bearing registration no. AS-01-CC-6701 carrying online items had a mechanical breakdown and the vehicle was parked on the road side, NH-6 with no occupant inside. Later, one vehicle bearing registration no. BR-04-J-8503 coming from the same direction dashed against the aforesaid truck and both the trucks rolled down the deep Gorge about 250 to 300 feet deep.
On reaching the spot from where the trucks went down, it was almost vertical and impossible to scale down. However considering the possibility that there may be survivors, the police team was undeterred and instead looked for an alternate route to reach the two trucks at the bottom of the gorge.
They then trek from the alternate route near Sonapur bridge and after about three hours could reach the crash site. And after thorough search for another hour in and around the crash site, they could not locate any bodies or survivors however they located one truck which was in a completely mangled condition.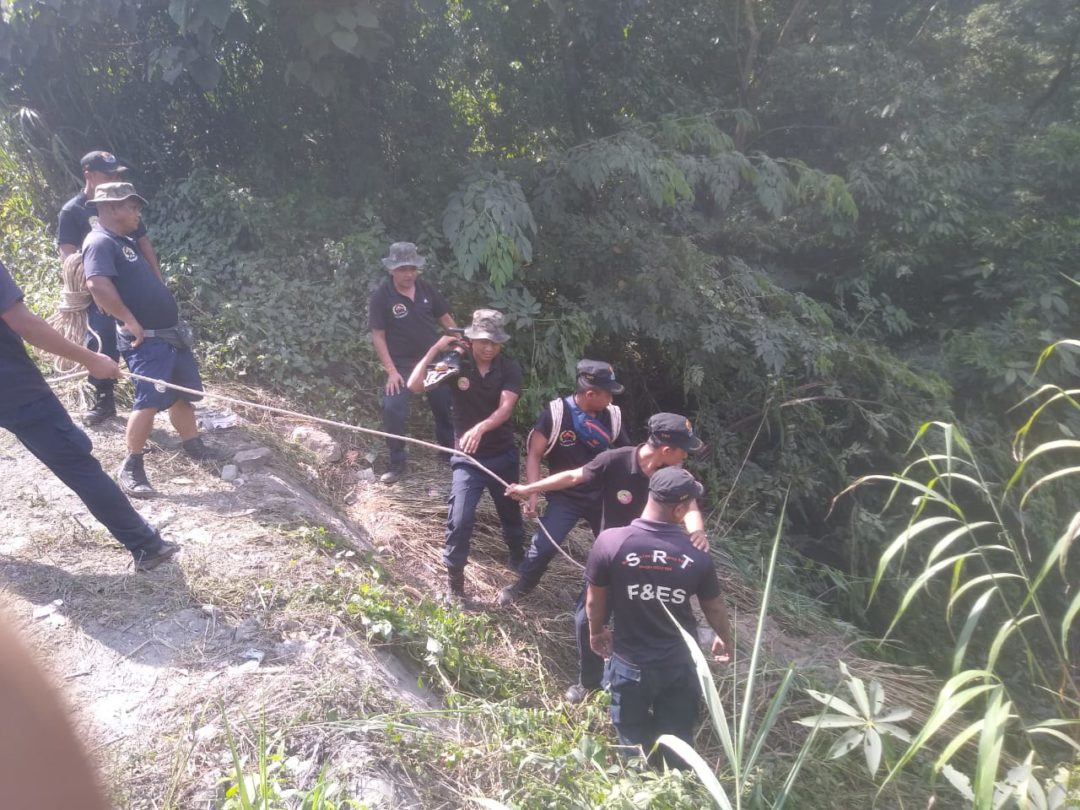 Then being dark in the forest being thick, the search was called off and the State Emergency Response Team (SERT) was called from Shillong. The SERT team reached the spot in the morning and began decending in the search for survivors.
However at about 11 am, one person namely Motiur Rahman appeared at Umkiang PP, he later turned out to be the driver of one of the trucks beg reg no AS-01-CC-6701 that went down. He narrated that, he was the driver of the said truck and stated that his truck coming from Silchar dashed to the one Stationery truck at Sonapur with no occupants inside, and both the trucks then rollwd down the Gorge, however maybe the Death was taking a vacation that day and he miraculously jumped from the truck while it was rolling down and sustained only minor injuries. He then out of panic boarded another truck from the highway and went home, till he reported at Umkiang this morning.