Traffic standstill in National Highway 6 after six landslides hit in Umkiang- Ratacherra

The National Highway 6 along Assam Meghalaya border has been hit by landslides in six various location along the Umkiang to Ratacherra stretch of the highway on Saturday.
Vehicular movement in National Highway 6 was paralyzed since early Saturday morning after a hillock of earth and trees slided to the highway in Ratacherra under East Jaintia Hills due to incessant rainfall during the past 24 hours.
Hundreds of vehicles including trucks, night super buses and light motor vehicles are stranded with no immediate respite as heavy downpours continues in the area.
National Highway 6 connect Meghalaya with Assam, Manipur, Mizoram and Tripura.
Worsening the situation, at around 3:30 Pm on Saturday, fresh landslides were reported in five locations along Umkiang to Ratacherra stretch of the highway
Till filing of this report traffic movement is in a stand still mode on NH-6.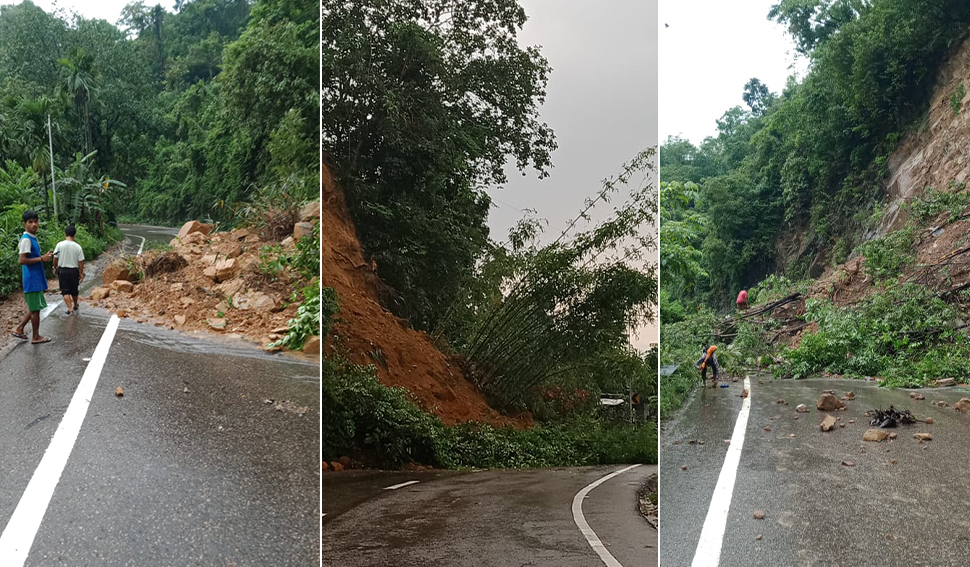 The commuters who are left stranded along the highway are at risk of being hit by a landslide and also faced problem of food, drinking water and attending call of natures especially for females.