Traffic on NH-6 affected, police to take action against vehicle owners

JOWAI: The flow of traffic along the Jowai-Shillong national highway-6 have been affected during the past 48 hours even as police warned of taking action against vehicle owners for failing to remove two trucks that have broken down at Wah Mynso area.
An 18 tyre truck trailer bearing registration No PB 05 AB 7175 loaded with materials of the railways broke down at Wah Mynso NH6 at around 8 am on Saturday.
On same day, another extra long 6 tyre container truck carrying goods of Maruti Suzuki bearing registration no WB 23 C 0701 also broke down just behind the truck trailer.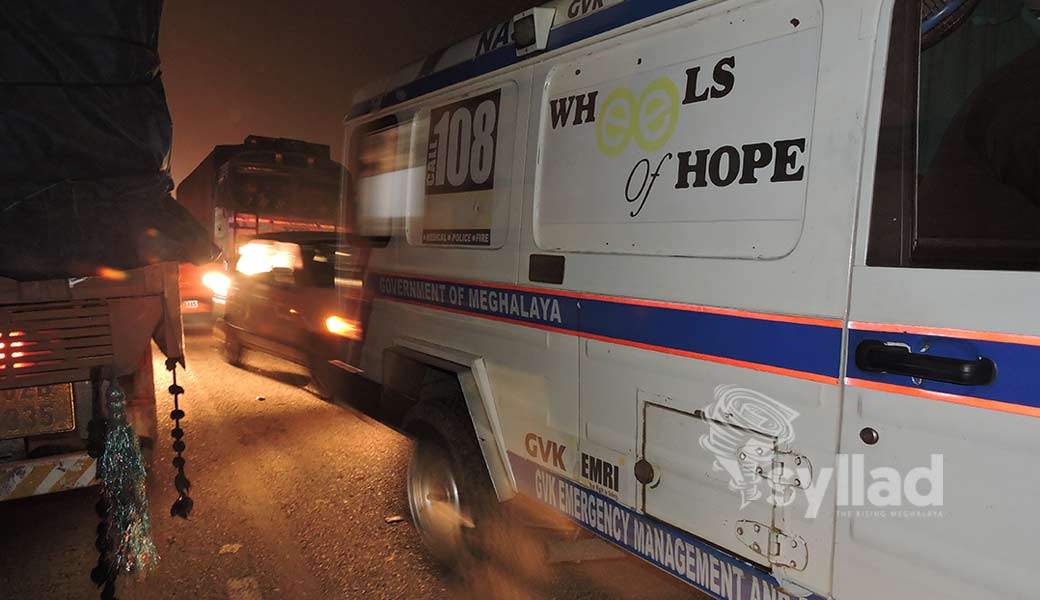 However despite instructions given to call for recovery van or mechanics to move the vehicle, the driver of the 18 tyre truck trailer locked the cabin took the keys and left for an unknown destination, West Jaintia Hills SP Lakador Syiem said.
He said police had tried to arrange for cranes which could pull the truck trailer but this could not be done as the load on the truck was too much for the normal recovery vans to pull.
In the meantime, he however said small vehicles which were coming from Shillong and those coming from Jowai started to overtake other vehicles thereby leading to a huge traffic snarl up from Wah Mynso to Ummulong and from Wah Mynso towards Puriang.
"Our men already exhausted in regulating traffic the whole day tried their best to regulate traffic throughout the whole night," Syiem said.
On the next day (Sunday), police again called for recovery vans and managed to shift the 6 tyre extra long body container truck to the side of the road thereby freeing a bit of the blockage.
In addition to this the heavy flow of vehicles due to the Lympung of Seng Khihlang and other heavy vehicles carrying essential commodities coupled with the uncivilised and insensitive behavior of drivers overtaking each other added to the burden of the  already exhausted Police men trying to clear the road and maintain movement of traffic, Syiem said.
He said till date the owner and the driver of the 18 tyre truck trailer has not appeared at the scene as yet adding while the 6 Tyre container truck has been moved and seized.
"Necessary action as per Law will be taken up against owners and drivers of these two vehicles," the SP said.
He also assured that police men are on the ground ensuring that there is flow of traffic even as he appealed to all drivers not to overtake.