The biggest Behdeiñkhlam festival draws to a close sans festivity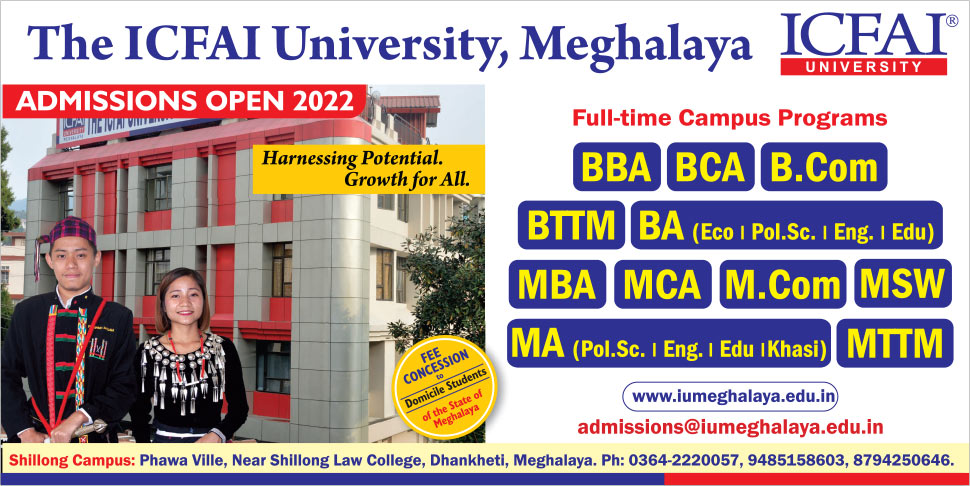 The four days annual traditional festival of the raid Tuber came to a close today at the biar which is located at Tuberkmaishnong village, East Jaintia Hills District. Tuber Behdeiñkhlam is one of the sixth traditional Behdeiñkhlam festival organised by the people who still follow traditional religion in Jaintia hills. The festival was concluded in a symbolic celebration where the followers of the Niamtre religion completed all the rituals as well as following the SOPs of the government in connection with the COVID-19 pandemic.
To maintain the protocol no guest was invited and even the residents near the place where the festival was concluded remained in door. Only the priest, the Sangot and other traditional head which include the Wasan were allowed to the sacred pool and that too after their temperature was taken using thermal scanner.
Two rongs were brought in place of more than sixty rongs that the followers use to bring from different parts of East and West Jaintia Hills district. The sixty rongs were represented by the more sixty bamboo poles which the wasan held on their hands.
The festival was concluded after all the rites and rituals were completed by the priest Langdoh of the raid Tuber. The Behdeiñkhlam festival this year concluded with a prayer to rid the world of this dreaded pandemic.