Thaw rekod u Habanjop na Ramakrishna Mission Sohra haka jingiit sap ka MSOA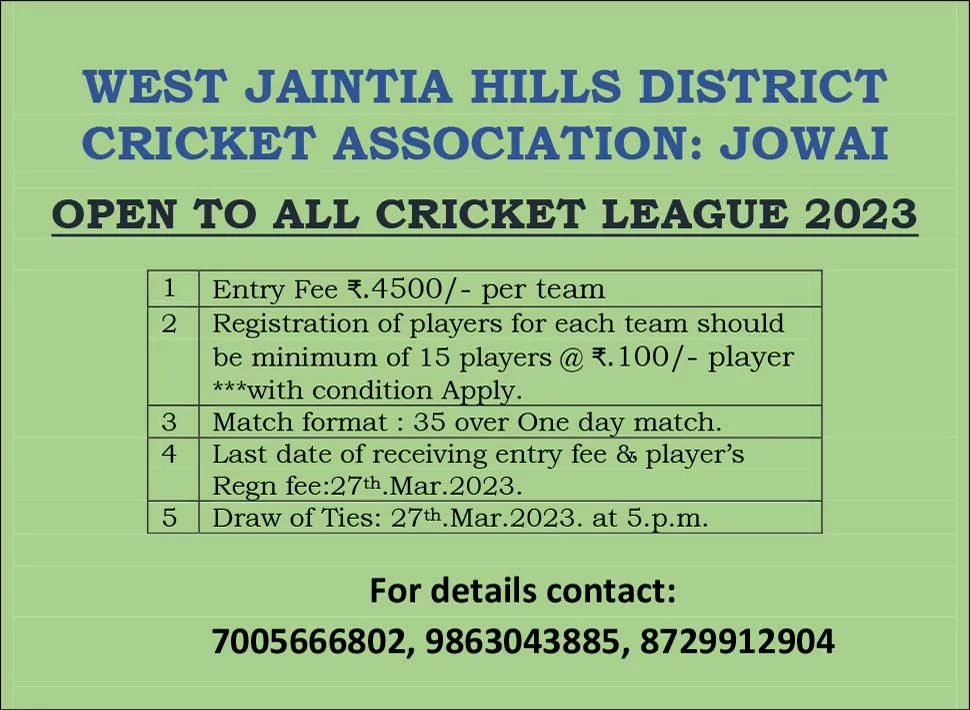 U Habanjop Richmond Marbaniang, u khynnah ba dang 15 snem karta bad uba pule hapoh ka skul Ramakrishna Mission Sohra, u la pynpaw ia ka jingdon ia katta ka sap, hadien ba u la leit ban iashim bynta ha ka bynta kaba ar ne ka Phase-2 of Talent Identification programme jong ka Meghalaya State Olympic Association (MSOA) ia kaba la iarap ban kyrshan ia ka da ka tnat Directorate of Sports & Youth Affairs jong ka sorkar jylla.
Kan ka prokram la pynlong ia ka haka sngi Thohdieng ha kane ka shlem ai jinghikai kaba don ha Sohra, East Khasi Hills District.
U Habanjop u la pynpaw ia kane ka jinhgtbit ka jong u hadien ba u la lah ban pyndep ia kawei ka thong tang ha ka 2.91 sekon, ha ka iakob mareh kaba 20m kaba da kylla ka pynpra ia ka rekod jong ka the international global benchmark kaba long 3 sekon.
Haba phai biang sha kane ka prokram, la wan ban iahsim bynta da 300 ngut ki khynnah kiba 10-18 snem ka rta ba dia kane ka program ka dei kaba la pyniaid bad pynbit pynbiang ia ka da ka kynhun jong ka Edge 10 hapoh ka jingpeit ka jong u Ian Campbell na Australia.