Tender floated for sanitization of trucks in International Border Trade at Tamabil LCS, Exporter says has nothing to do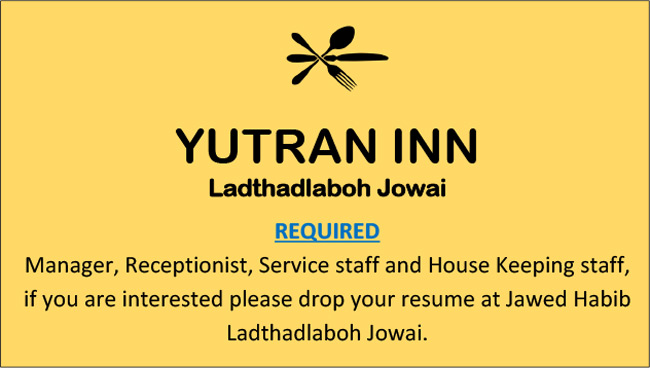 The Sub Divisional Officer, Amlarem Civil Sub Division has floated tender to carry out sanitization of trucks engaged in International Border Trade at Tamabil Land Custom Station, Dawki
This was as per SOP issued by the Department of Commerce and Industries, Government of Meghalaya Dated 04 June 2020.
"It is mandatory for vehicles engaged in international border trade with Bangladesh to be properly sanitized while returning from Bangladesh. It has been necessitated in view of complaints by the stakeholders regarding lack of verified agency to carry out sensitization and consequent confusion generated by the same, the tender notice read.
The SDO invites all the interested agencies/entities/individuals/associations to carry out sanitization of the trucks engaged in International Border Trade through Tamabil LCS in Amlarem Sub-Division.
Interested Service Providers may submit the tender with necessary documents in a sealed cover along with the covering letter duly signed by an authorized signatory on or before 22nd November 2021. The deadline for application has been fixed at 11.00 hrs.
However, Meghalaya International Exporters Chamber of Commerce (MIECC) wrote a letter to SDO Civil Amlarem and said they have nothing to do with the tender notice as they have done the sanitization voluntarily.
The letter read "This is not a new subject and it is also a well-known fact that MIECC from the inception of the pandemic and after resumption of the trade was doing the sanitization by itself for all the vehicles of the members plying to Bangladesh for export. Hence, we hereby have nothing to do with the tender invited by your kind office, but remained with the same resolution passed by the general body to the members with MIECC stickers on the windshield and will continue to do so as usual."