Taste with quality: Meet the people behind Shillong's First Food Truck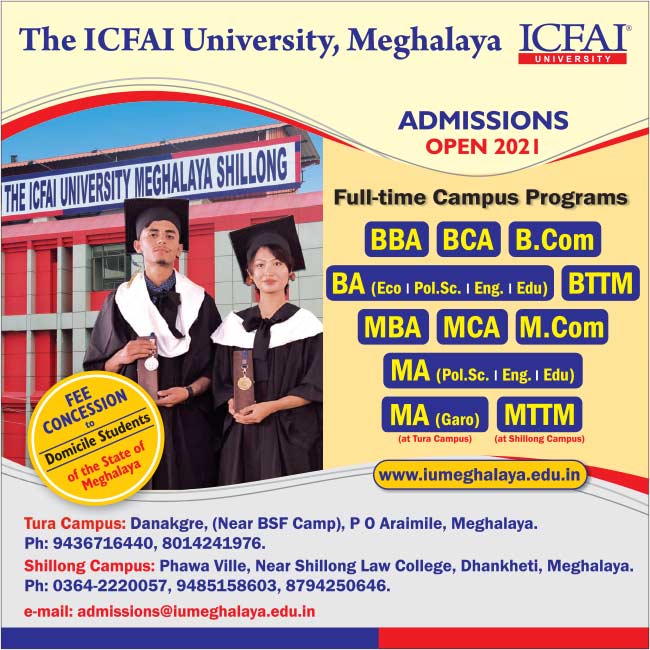 'Chicken Wagon,' Shillong's first food truck is creating a huge buzz in and around the city with its amazing fried chicken business.
With a goal to serve a quick but a clean street food, Chicken Wagon was started, and it is known for serving fresh, hot chicken and fries among others.
Khraw Bor Kharpuri, the proprieter of the business says, "Simply serving good food though is not enough, we also maintain a very high standard of cleanliness (clean food served from a clean truck by well-groomed people) and good customer service. Maintaining that cleanliness, quality food and exceptional service are our main goals."
In a conversation with Khraw Bor Kharpuri, he took us along his exceptional journey of becoming an entrepreneur.
Hello, Please introduce yourself to our readers.
My name is Khraw Bor Bha Kharpuri and I have a background in hotel management. After I graduated in 2007, I started working in a couple of hotels in Delhi – The Hyatt Residency and The Claridges. I completed my industrial training at The Claridges and my vocational training at Hotel Pinewood and Polo Towers in Shillong. I worked in Delhi for 5 years before I decided to move back to Shillong.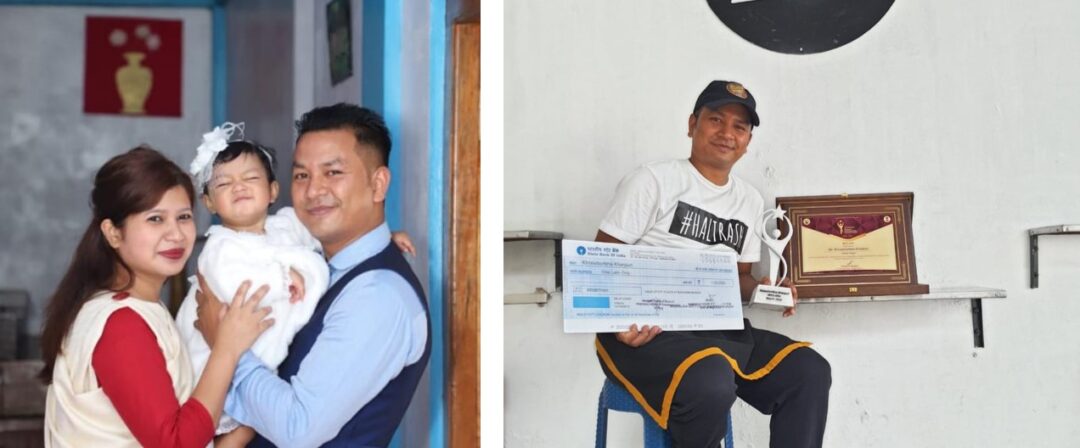 Chances and Opportunity:
After coming back to Shillong, I started working at GVK EMRI (108). GVK had just recently started, and I was one of the pilot batches at the Emergency Response Centre. I was at GVK for 5 years. While working there was good, I was longing for something more… deep down I knew that I was capable of much more than what I was doing then. I wanted my life to be more productive and meaningful.
With my parent's guidance, an opportunity presented itself and this took me to a whole new chapter in my life – it led me to Chillibreeze Solutions Private Limited. I worked hard and I tried to grasp all the learnings and teachings that was given me. After working for 2 years, I'm glad to say that I was not only recognized and awarded but was also promoted.
While working at Zizira, a unit of Chillibreeze, we visited many areas and came across different products to be use as ingredients and seasonings. Having gain this knowledge and seeing other opportunities that came up, Chillibreeze came up with another idea; opening a food truck which, at that time, was quite unique in Shillong.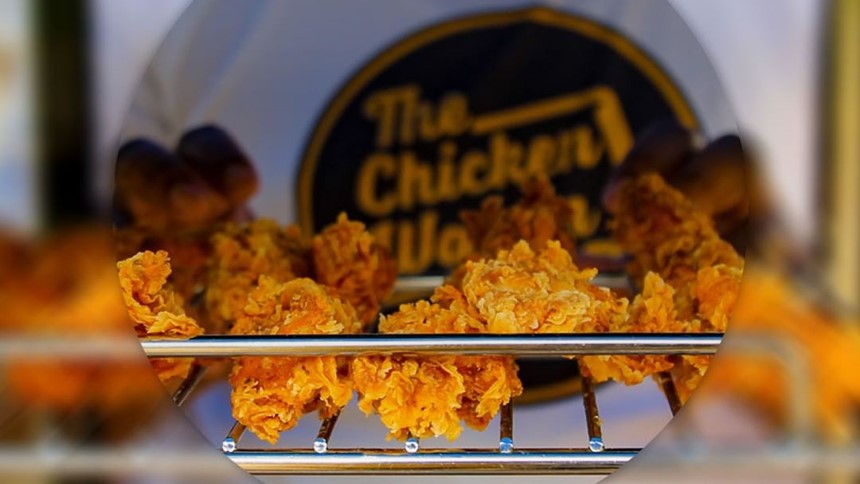 The idea was to create a food truck with quick serving and great quality food. We brainstorm and quickly swung into action by selling fried chicken and fries from a makeshift food stand. That was essentially a testing stage and seeing how people complement our food, we brainstorm further on how we can make this idea different, interesting and unique. This eventually led to the creation of 'The Chicken Wagon' Shillong's first food truck.
I was again given another opportunity – to lead this new venture. This was a golden opportunity for me; the coaching, training and guidance I've had over the years gave me the courage to take this on. That was one of those once in a lifetime opportunity and I have benefitted greatly from it. For that, I will be forever grateful.
That sure is a lifetime opportunity. So, how did you manage to take this journey forward?
Well, I would definitely say the answered prayers of my loved ones.
In 2019, Ralph Budelman, CEO of Chillibreeze was having second thoughts about the different ventures of the company. After a few more meetings with key individuals, it was decided that The Chicken Wagon will be closed down.
Needless to say, the entire team and even our customers were saddened and disappointed with this news. When Ralph heard about this, he changed his mind. Rather than closing the business entirely, he suggested that Chillibreeze sell the business to someone who has the potential to make it successful.
This was a very critical moment in my life. An opportunity just open for me to be a business owner. I knew that I wanted to buy The Chicken Wagon and make it successful. The decision was life-changing – if The Chicken Wagon cease to exist, what would I do next? I just got married with a baby on the way. I knew what I had to do. I worked really hard on my pitch on why Chillibreeze should sell The Chicken Wagon to me.
The pitch meeting was a success, and the deal was closed. That was truly God's blessings. It changed everything for me, my wife, my unborn baby, my parents, brothers and sisters and my in laws.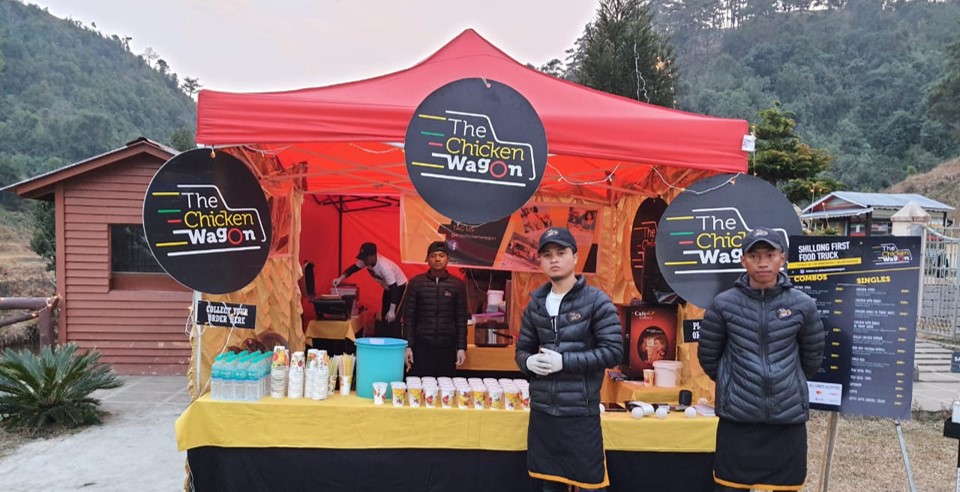 So, without any hesitation I took the business forward with the goal of maintaining the brand name, customer service, and food quality and to continue with the values that Chillibreeze has taught me.
But this is only the beginning. It is tough (even more so during these times of Covid-19) but God not only gave me His strength and wisdom, He also send team members who are motivated, dedicated, and hardworking. Together we are standing strong to sustain the business and grow in what we do. A special thank you for all you guys, stay strong, feeling blessed.
Wow! We would love to know more about your venture with Chicken Wagon.
In August 2019, The Chicken Wagon was officially sold to me and it started to function again on the 7th of August 2019. We started off by a prayer meeting with family members, my staff and a few friends from Chillibreeze. That was the beginning of my journey. It was terrifying thinking how to manage everything by myself – marketing, finance, administration, recruiting, maintaining the standards and quality of the business etc. It was overwhelming but praise be to God for somehow, I was able manage. Of course, my staff were always there, and many other people had also come along to help. Together we can make it as success.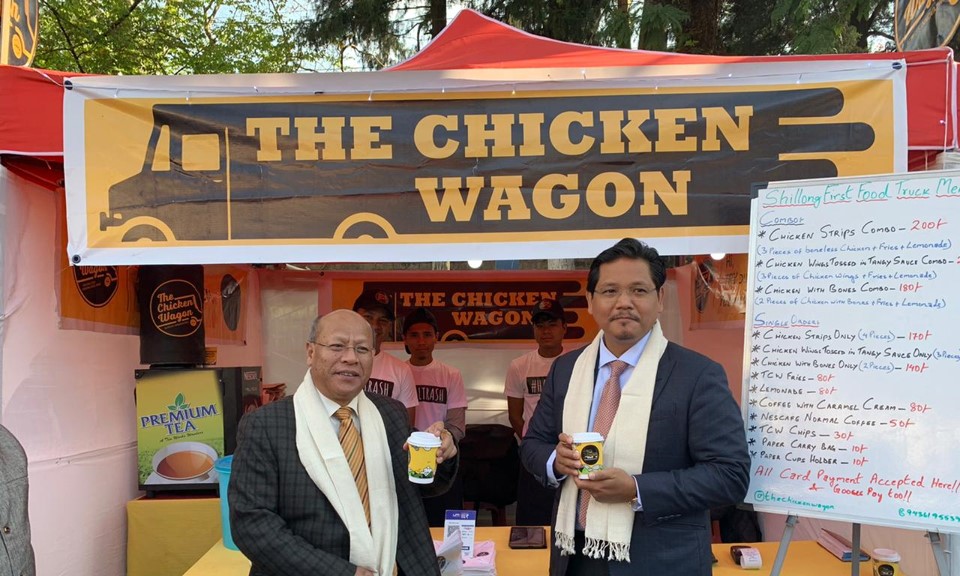 We are a team of 10 people and we currently run 2 food trucks in the city. Even though we're still small, I'm very happy and grateful that I've been able to generate employment for 10 people. We also believe in creating wealth and, whenever possible, we source fruits and other produce directly from our local farmers.
A few months back, we have also opened a small eatery at Laitumkhrah. We are also available for home delivery via most of the major food delivery services as well as deliveries by our own team. We aim to increase our availability to the state level.
What are the things that sets you apart from other businesses?
The Chicken Wagon follows certain sets of values which will help the team grow, be unique in our service, and perhaps be an example for others to follow.
All our food is prepared in our own kitchen. Our juice for example is freshly made and comes from local produce. Other raw materials are also sourced directly from farmers and local vendors. This year, we've also started our own little herb garden.
We do not use plastic in any of our serving and packaging materials. The materials we use are all compostable and biodegradable. We also make it a practice that at whatever locations we run the food trucks, we maintained cleanliness of the surroundings as well.
Our uniqueness is not so much our food but rather our cleanliness, courtesy of our staff and consistency. I believe this sets us apart from our competition.
What was your driving force of inspiration in starting this business?
It has always been my passion to start a food business. But the chances of pursuing it at an early stage of my life was not feasible. But waiting for the right time with a right mental perspective and positive attitude had helped and when God showed me the way, I did whatever it took to make it happen, hence the motivation.
What were the challenges that you faced during the initial stage?
When I took over business, I was very happy and excited. But I was scared too because I knew I had to have the right people in my team and finding the right people will be a challenge. In some ways, it was like starting the business from scratch again. We work long hours every day and we went home to our families only on the weekend.
Like I mentioned before, the biggest challenge was finding the right people. The work we did was hard and certain sacrifices had to me made by each one. If that wasn't hard enough, I also believe that each one of my staff look at themselves as business owners so apart from the job training, I also spent time coaching and guiding them to not only know WHAT they're doing but WHY are they doing it too.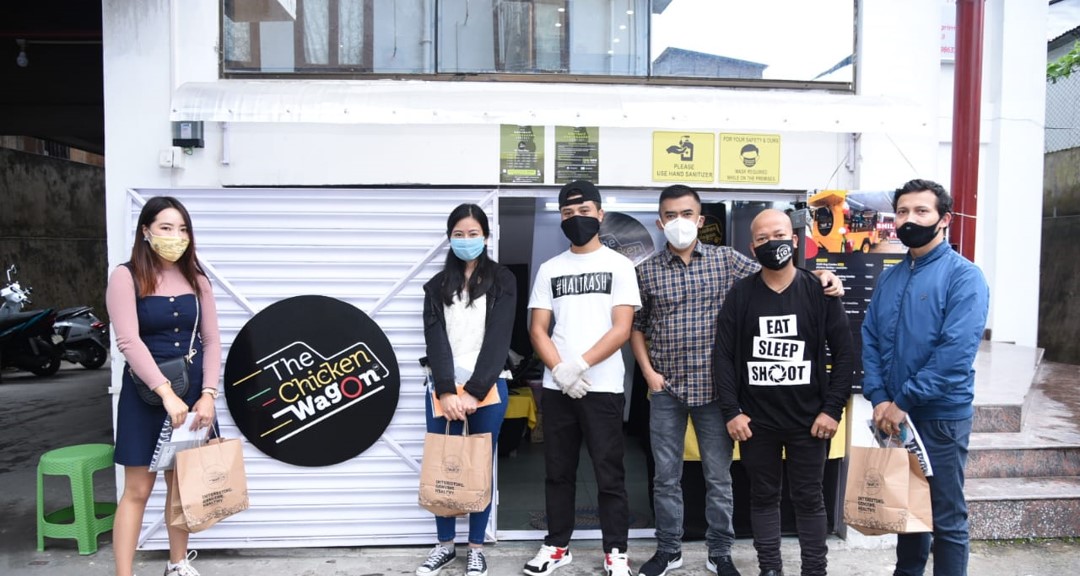 Another challenged I face was finding the right vendors/suppliers for our raw materials. Some vendors quoted inflated prices while some others did not keep their word.
Apart from the above there were also challenges in raising the initial capital, finding the right location for the trucks, complying with the different standards, managing a tight budget, etc. But I guess most of these are not unique to my business and any business owner knows exactly what I'm talking about.
Any wow moment you would like to share with our readers.
People usually say, 'Take one for the Team' or there is no 'I' in team, without teamwork there will be no work to tend to….
Similarly, I could not have done this without my team backing me up every single time. We work hard, gave our 100% every single time and we stick together through all of the good and the bad times.
This dedication, commitment and determination has paid off and we were awarded with the Chief Minister's Meghalaya Entrepreneur Recognition Award in 2020. This was such a blessing and I thank God for my team, my second family. I could not have done any of this without them.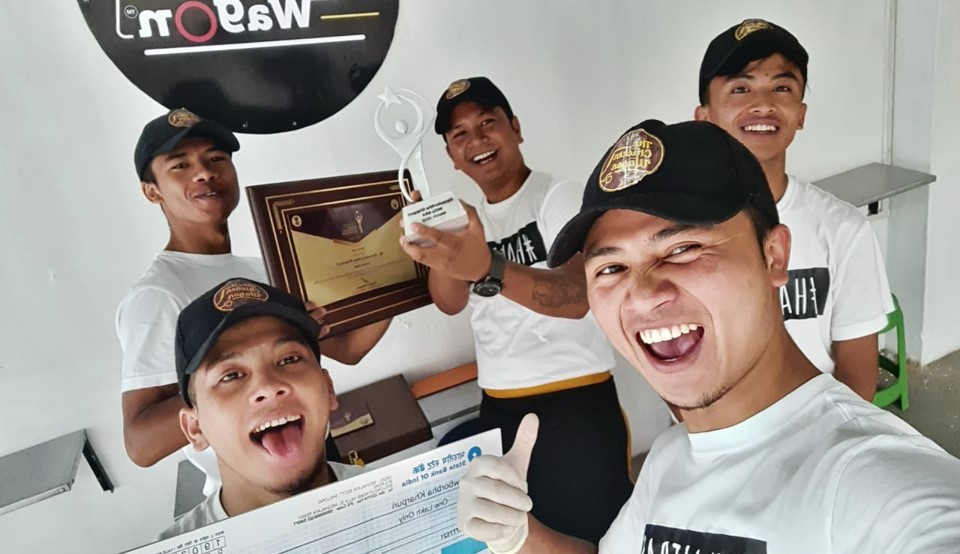 I'm also happy to say that The Chicken Wagon has been invited to numerous music events and other festivals in Shillong and Jowai. These include Northeast Food Show, NH7, Cherry Blossom Festival, Metropolis, Jowai Carnival Festival, Marian Fete, Lathuthin Festival, Lukha Festival, Neverland, Syntu Ksiar Musical Event etc.
What are your future plans?
We obviously want to expand to more food trucks in more locations across the state. Our plan is to have at least 1 food truck in all the districts of Meghalaya, and possibly to other states of the Northeast.
Please share a message for the future entrepreneurs and our readers.
Entrepreneurship often involves taking calculated risks. And you must be able to handle the stress and pressures that comes along with being a business owner. This is essential not only for your company's success but also for your mental health and confidence of your employees.
Belief in yourself and your business is essential. If you don't believe in what you do you won't be able to convince anyone else that your product or service is viable either. Be fully vested in your endeavour and you must be able to passionately and intelligently talk about it with anyone and at any time.
Planning and decision making is also key. Entrepreneurs must be able to quickly respond to and adapt to ever changing conditions to stay on top.
For all you future entrepreneurs and to the readers,
If you believe in God and yourself, do not waste your time just aim on your goal and achieve it.
Once again Thank you all for all your support and keep supporting us!!!
God bless you all!!!