Seinraij President inaugurated the sacred site "Knia Pyrthat" in Jowai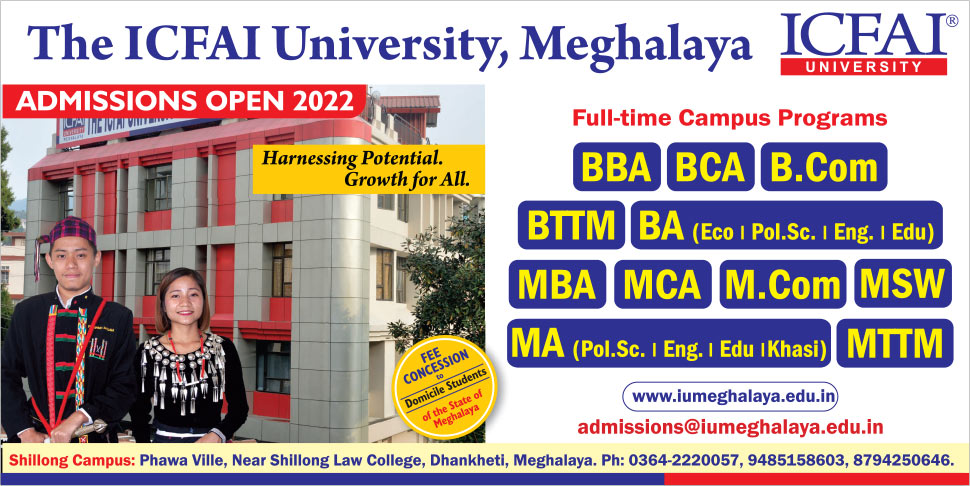 President Seinraij Jowai OR Shallam inaugurated the sacred site "Knia Pyrthat" located in Pohhali Dulong, Jowai on Friday.
The sacred site Knia Pyrthat is a place where rituals a prelude before annual Behdieñkhlam of Jowai begins. This year the Behdieñkhlam festival will be held from July 11 to July 14.
All Soo Langdoh or religious elders of four Raij included Langdoh Jowai, Kongwasan Chyrmang, Langdoh Ialong and Langdoh Tuber annually meet to perform the rituals Knia Pyrthat.
Dolloi's Jowai Puramon Kynjing offered a blessing to the sacred place in the presence of elders from the Soo Langdoh.
According to general secretary Seinraij Jowai Arwot Sumer, the sacred site has been constructed over Rs. 35 lakh from Seinraij own fund.
The construction was initiated during the year 2014 but due unavailability of fund they could not start the construction on time.
He said the executive committee in the year 2021 flouted the tender and the construction was completed on time.
In his inaugural address, Shallam said "It's a red letter day for the current executive committee and the faithful of Niamtre of Seinraij Jowai that with their own sweat they could construct the sacred place."
He acknowledged the former leaders of Seinraij Jowai who initiated steps to construct the sacred site and with limited fund they could not start the work.
He lamented that the Government of Meghalaya did not contribute a single penny for the construction of this sacred site after they run from door to door especially the arts and culture department to seek financial support.
He urged all the residents of Pohhali Dulong and the faithful of Niamtre to maintain the sanctity of the sites so that the culture, religion and tradition be preserved.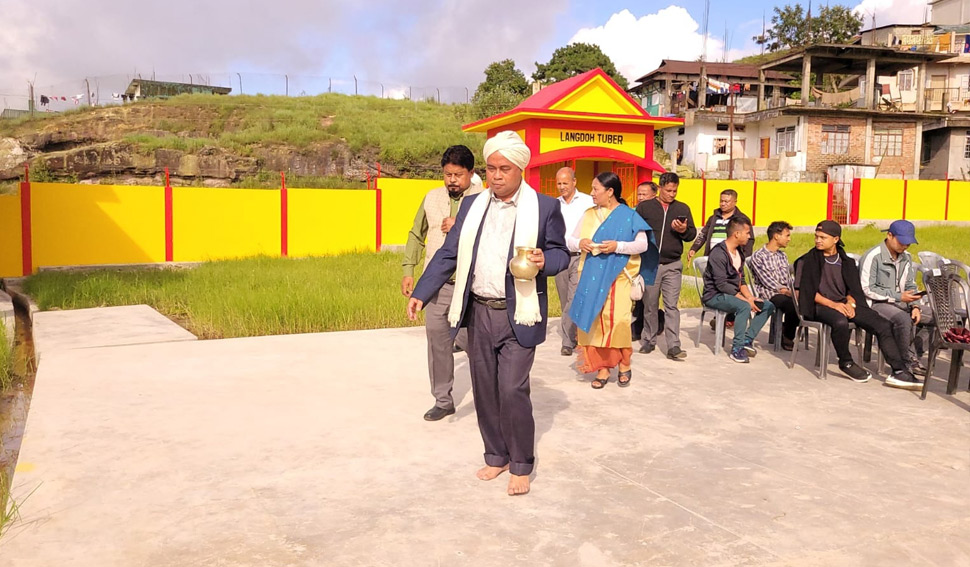 He also informed that Seinraij Jowai has started the construction of rituals place in the upstream of Myntdu river.
Others who spoke included SK Lato former leader of Seinraij Jowai, Hambiness Passah vice president of Seinraij Jowai while Hercules Toi presided over the programme.