Schools to remain close to avoid spread of Coronavirus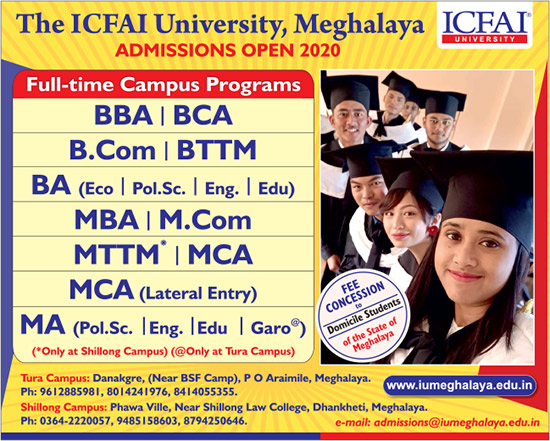 As preventive measures against the contagion COVID-19 or popularly known as novel corona virus, the states government of Manipur and Assam respectively have declared closure of schools till March 29, this year while the Meghalaya Government is yet to take any call.
According to an order issued by the Manipur Government dated 12th March, 2020 vide no.29/10/2019-SE(S) MISC, in order to ensure reduction of mass gatherings and to avoid spread of COVID-19 Novel Coronavirus disease and as a precautionary measure; the Governor of Manipur is pleased to order that all Schools (Government, Govt. Aided Schools including Private Schools) located within Manipur State shall remain closed with immediate effect till 31st March, this year in public interest.
However, all kinds of examination already scheduled (both theory and practical) conducted by Board of Secondary Education, Manipur (BOSEM) and Council of Higher Secondary Schools (COHSEM) will not be affected.
All Deputy Commissioners and Zonal Education Officers are requested to ensure compliance of this order by all concerned Stakeholders.
Also Read: NEHU cancelled foreign trip & postpone half marathon due to COVID-19
Meanwhile, the Assam Government vide order no.PMA 2342018/PLA6 informed as a precautionary steps to prevent the outbreak of Coronavirus (COVID-19) in the State, the Governor of Assam is pleased to order the closure of all Elementary/ Secondary Schools and Higher Educational Institutions/
Universities in the State of Assam with immediate effect and shall remain in force till 29 March, 2020 with immediate effect.
Also Read: Patient admitted at NEIGRIHMS test negative for COVID-19
However, ongoing Board/ Council University Examinations, will continue as per schedule.