Rotaract Club Pine city celebrates childhood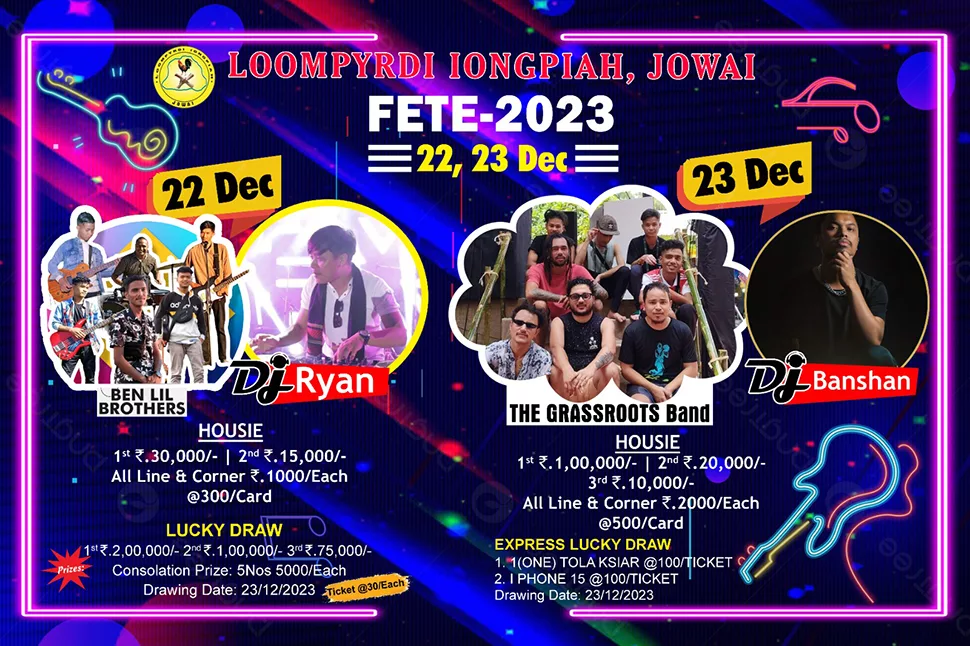 SHILLONG: Childhood is considered to be the liveliest part of a person's life. However, fate's unfair game often makes these very years of childhood miserable and excruciating for some. To brighten the lives of some rare gems that've fought such a difficult battle very early in their lives, the Rotaract Club of Pine City Shillong (the youth wing of Rotary Club of Shillong) made a visit to Ferrando Transit Shelter Home on the 16th of November, 2019.
Under the leadership of its President C.A. Ram Kyndiah and advisor Skhemjingmut Law the members of Rotaract Club of Pinecity went to the Mawlai based shelter home and donated clothes, eatables and stationary items to the young girls residing in the home. There was also an interactive session conducted where Rtr. Hazel Wahlang made all the girls of the home dance to the beats of some euphoric songs.
The cloth donation programme (called "Act of kindness"), received significant support from Assam Don Bosco University whose works in the field of social service are renowned.  Free eye screening camp was also organized in collaboration with Bansara Eye Care Centre where all the girls of the home were given an eye check up and free medicines.
Ferrando Transit Shelter Home has been doing extraordinary work in rescuing, sheltering and providing for the less fortunate young kids. Sister Teresa Salemthangi, the director of the home, shared a brief history of the incomparable charitable work performed by the organization ever since its inception in 2008. Currently sheltering around thirty young girls, the home takes extensive care of all its inmates providing them with a healthy environment and quality education. This donation and free eye screening camp organized by the Rotaract Club of Pine City marked their subtle yet remarkable way of observing Children's Day and adding to their ultimate motto of growing with unity.