Rah Mulang Ialong SC ïaka nam lahduh haka U-12 Republic Day Cup

JOWAI: Ki khynnah ïalehkai jong ka Mulang Ialong SC kila rah ïaka nam lahduh ka '6th Republic Day Cup Under-12 Football Tournament 2019' hadien ba kila jop da ka tie breaker 6-4 pyrshah ïaka Demthring SC haka jingïakhun final kaba long haka sngi Saitjaiñ ha Kiang Nangbah Stadium.
Kane ka lympung ïalehkai ki kynnah rit la pynïaid daka West Jaiñtia District Sports Association (WJDSA) daka jingïatreilang bad ka ophis u Deputy Commissioner West Jaiñtia Hills.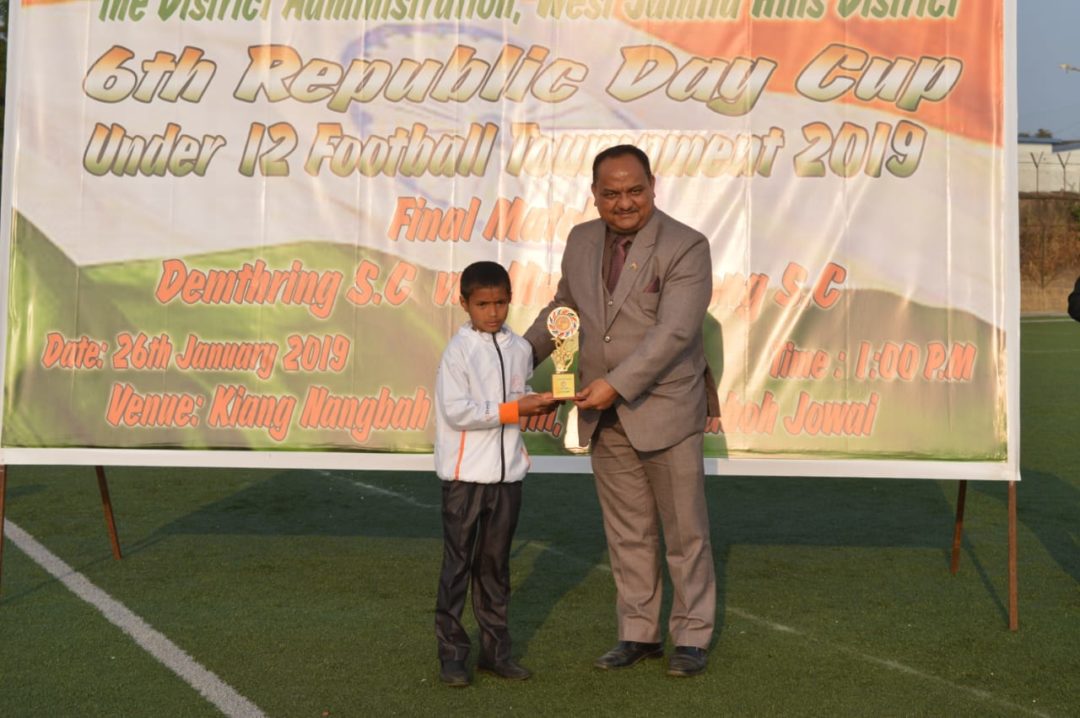 Ka khusnam Player of the Tournament la ïoh rah da u Richanmi-o  Lyngdoh na Chutwakhu.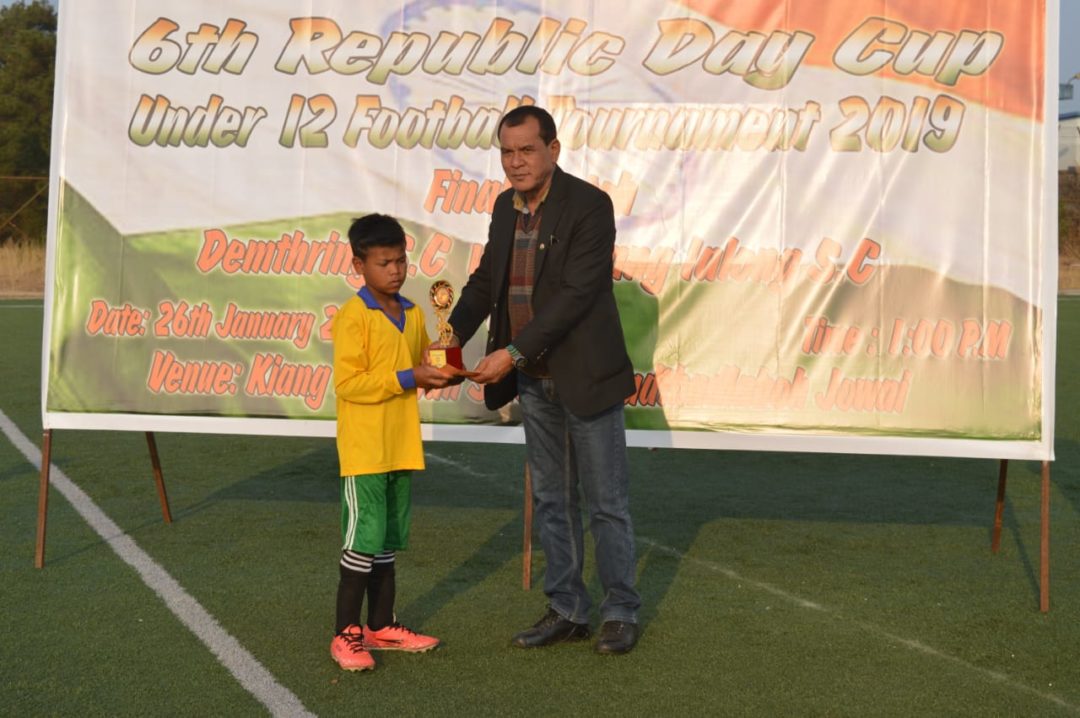 Ka nam Best Goalkeeper u Henry Ford Ryngkhlem, Player of the Match u Dukipaia Ryngkhlem kiba na Demthring SC.
Ka nam Top Scorer la ïoh khur da Newan-o Lamare (8 kol) na ka Dulong SC.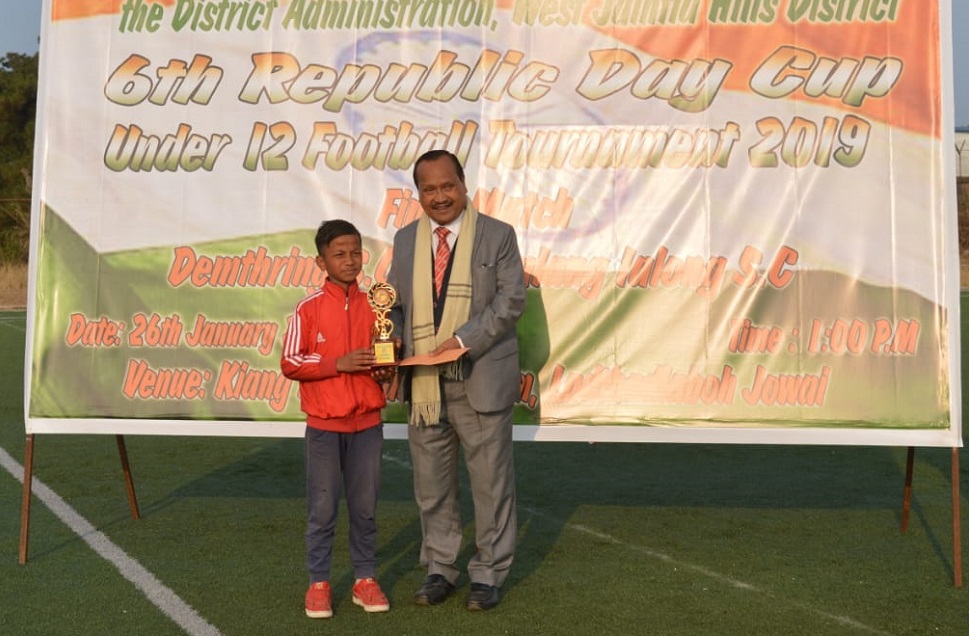 Haba phai sha jingïakhun final, ka jingïakhun hapdeng kine ki kynhun katkum ka por bala buh ka jingïakhun kala wai da kaba ïakhaid mar 2-2 kol. U Referee uba pynïaid ïaka jingïakhun ula rah ïaka jingïakhun sha ka extra time, hynrei hangne ruh kila ïakhaid bad la rah beit syndon sha ka jingïashut penalty.
Ïa ki ar kol ka Demthring la thep da u Dukipaia Ryngkhlem (2, 72) bad na kaliang ka Mulang Ialong la thep da Promisewell Mulieh (16) bad u Kynsai-i War (39).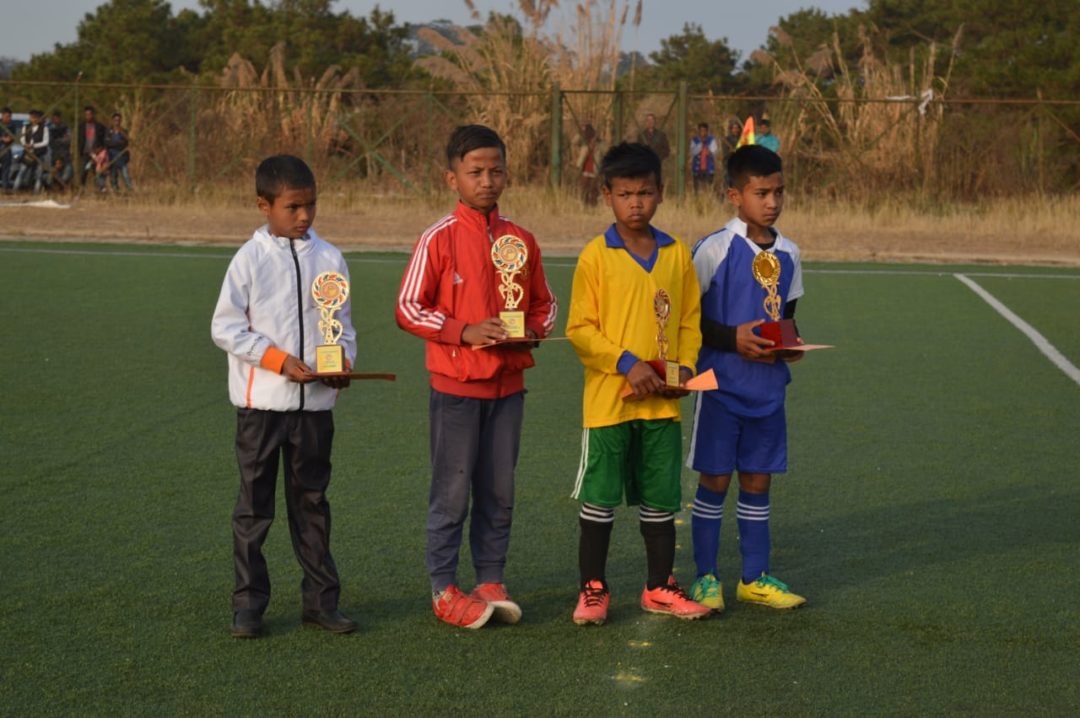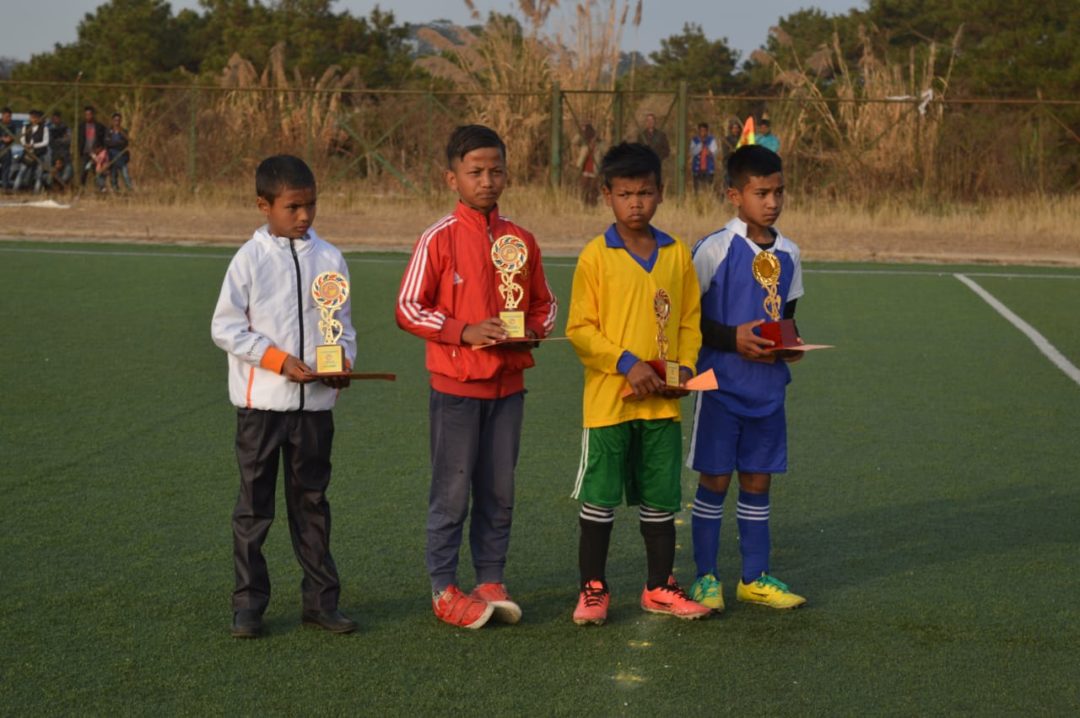 Ha ka jingïashut penalty ka Mulang Ialong SC kala jop da 6-4 ïaka Demthring SC kaba la pura ïaki khynnah ka Mulang ban rah nam lahduh ha kane ka aiom.
Ïaki khusnam la sam da u Ma Garod LSN Dykes IAS, Deputy Commissioner West Jaiñtia Hills District, District Sports Officer, West Jaiñtia Hills Bah Hering Shangpliang, u ma Kmen Lato, u Ma EMH Passah, u ma Lammat O Laloo kiba dei ki nongïalam ka WJDSA bad kiwei kiwei.