Police investigation to start into wedding party incident: DC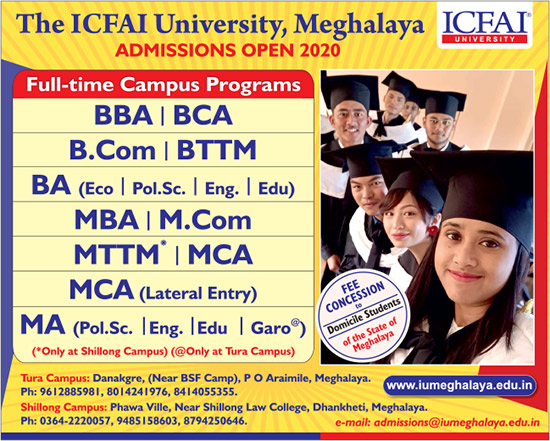 Deputy Commissioner of East Khasi Hills, Matsiewdor War Nongbri on Friday said action will be taken against the 39 wedding attendees for violating many orders promulgated by the government in view of COVID-19 pandemic, after police investigation is completed.
"Further investigation will be done by the Superintendent of Police (SP) based on the FIR filed today. We will have to wait for a report of the investigation and accordingly action will be taken," Nongbri told reporters.
The district administration of East Khasi Hills has filed an additional FIR against four more persons, who had attended the wedding party at Greenwood Resort in Assam.
"The continued FIR was filed for four additional people. Now there are a total of 39 people who we filed FIR against," she said.
Asked, the deputy commissioner said that the area of concern in the FIR was the fact that they have violated many of the government orders.
"One was in regards you can see from the number we have found 39 persons had gone for the wedding whereas only passes were issued to only five people. Car passes were issued to five however 11 vehicles had gone and they also came back but there was no pass issued to anyone to come back. Five passes were issued to people to go but not to come back," she said.
"There are many areas where they have violated our prohibitory orders, curfew orders and many orders of the government promulgated in view of this pandemic," Nongbri added.
Following inquiry into the incident, it was later found out that a total of 47 persons had attended the wedding party at Assam which includes 39 from East Khasi Hills and 8 from Ri Bhoi.
They were also found to have violated the COVID-19 protocols by intentionally skipping the coronavirus screening and testing at Byrnihat entry-point in Ri Bhoi District while returning from Assam to Shillong.
It may be mentioned here that as many as 23 persons have contracted the COVID-19 infection from the patients, who had attended the wedding party at Greenwood Resort, Guwahati on June 27 and a reception at Shillong on July 2.