Panel directs police to complete investigation into Jirang case within 2 weeks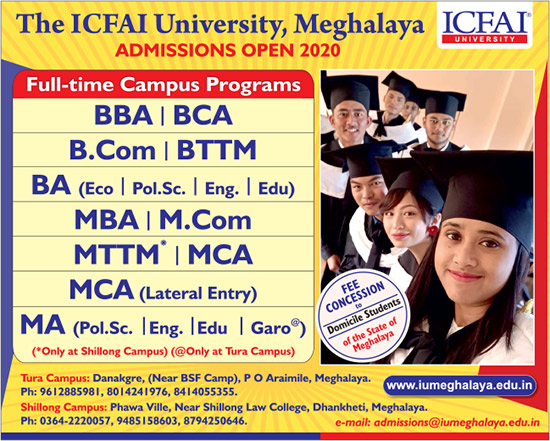 The Assembly's Committee on Empowerment of Women has asked the state police to complete the investigation and arrest the culprits involved in vandalising the house of a rape victim and threatening an Asha worker in Jirang within two weeks.
Chairperson of the Committee and East Shillong MLA, Ampareen Lyngdoh on Wednesday sought the status report of the rape case and the subsequent incidents from the Director General of Police (DGP), R Chandranathan and Ri Bhoi Superintendent of Police.
After the meeting, committee member Himalaya Shangpliang told reporters that the committee has expressed anguish towards the attitude and complacency of the district police chief as the accused persons are yet to be arrested.

He said the committee during its visit to Nongpoh on Tuesday had also taken stock of the situation and questions the delay in the process of investigation into the case.
He said the committee had found out that on June 15, a group of people had vandalized and broken a portion of the house of a rape victim in Jirang adding An FIR was filed in this regard but police had not arrested anybody.
Subsequent to this, the Mawsynram MLA said on June 22, one person by the name of A Rani had also threatened an Asha worker with dire consequences and of being ostracized just because she was a whistle blower in the rape case.
"Suprisingly, police had not taken action on the FIRs filed in both the cases and neither the culprits involved in the vandalism act nor the person who had threatened the Asha worker were arrested till date," he said.
"Therefore, we have decided to give two weeks time to the SP to complete the whole process of investigation and to take necessary action as per law to book these culprits," Shangpliang added.
He also informed that the committee was also informed that the rape victim is 6 months pregnant and direction was given to the district administration and District Medical & Health Officer (DM&HO) to ensure that the victim is provided with the best of health care services till delivery.
Shangpliang said on the direction of the committee, the DM&HO had directed the In-charge of the Jirang PHC to recall the Asha worker for duty. According to him, the district health authority has been asked to ensure job security and protection to the whistle blower.