Opp Cong slams Govt over appointment of 'junior officer'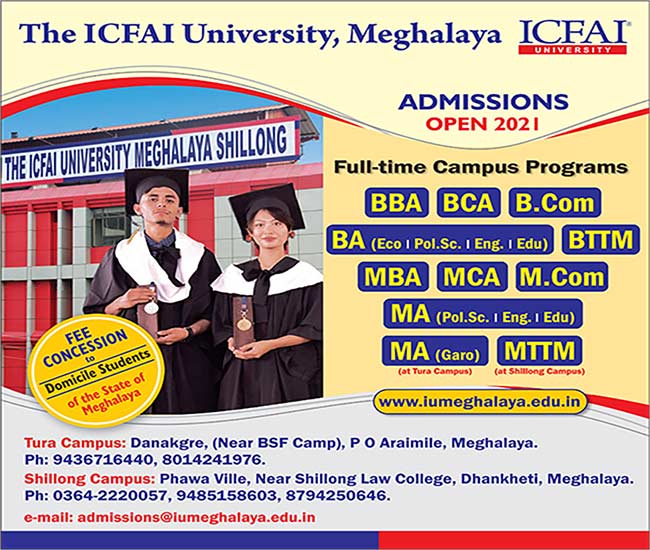 The opposition Congress has accused the Chief Minister Conrad K Sangma and Power Minister James K Sangma of appointing junior officers in the Meghalaya Energy Corporation Limited (MeECL) to fulfill their greed.
This came after the state government has decided to appoint MK Chettri, Chief Engineer (WZ) as the Director (Distribution) of Meghalaya Power Distribution Corporation Limited (MePDCL).
In a statement issued on Monday, Congress spokesperson and Rangsakona legislator Zenith Sangma said Chettri has been appointed as Director (Distribution) superseding 5 or 6 senior local engineers who are senior to him as Chief Engineer.
Stating that the post fell vacant on September 1, last year, Sangma said the government was sleeping for the last seven months as he added that this type of promotion creates nepotism, hatred and bad blood amongst the colleagues.
"I have time and again pointed out that the present Chief Minister Conrad Sangma and Minister Power James Sangma are fond of appointing junior officers to occupy high posts in MeECL. This is nothing but to enable them to fulfil their greed," he said.
"This is the kind of modus operandi of this Government. That's the reason why such an important post was not filled up for more than seven months. All is not well in MeECL," he further added.
The Congress leader further alleged that the Power Minister and CMD is busy trying to shield themselves from the barrage of enquiries from Saubhagya, Power Purchase, Load shedding undue advantages to BIA (Byrnihat Industries Association).
"We demand that promotions should be done as per fair practice and norms and any action or decision of the Government should be always in the interest of the people of the state," he said.