No maternity leaves compels SSA teachers to attend duty amidst pregnancy
I
n India, Teacher's day is celebrated every year on 5th September as a mark of accolade to the part played by the teachers in the society. 5th September which is also the birth anniversary of a great mentor Dr. Sarvapalli Radhakrishnan, who was a grand advocate of edification, and was the distinguished envoy, academician, and India's President, above all a great Teacher.
On this special occasion of Teachers, when we talk about the  Sarva Shiksha Abhiyan erstwhile Sarva Shiksha Abhiyan (SSA) a Government of India's flagship programme implemented in partnership with State Governments for achievement of Universalization of Elementary Education (UEE), as mandated by 86th amendment to the Constitution of India making free and compulsory Education to the Children of 6-14 years age group, a Fundamental Right, which aims  to provide quality elementary education including life skills and also special focus on girl's education and children with special needs, when it comes on the agenda of  12541 Elementary Teachers appointed under SSA  which plays the main role for achieving these goal and vision , it is very sad to say their rights are being deprived.
"Promising career prospects, which is quite a motivation booster like the scales of pay and allowances, medical facilities,  provident fund, maternity benefits and other prescribed benefits of teachers , is almost nil for the 12541  SSA Teachers in the State of Meghalaya even after 17 years of implementation of the SSA flagship programme".
It may be mention, in 1st April, 2010 the Right of Children to Free and Compulsory Education (RTE) Act, 2009 became operative in the country  and  the RTE Act has important implications for the overall approach and implementation strategies of SSA. In this context the Department of School Education and Literacy has set up a Committee under the Chairpersonship of Shri Anil Bordia, former Education Secretary, Government of India, to suggest follow up action on SSA and  the RTE Act.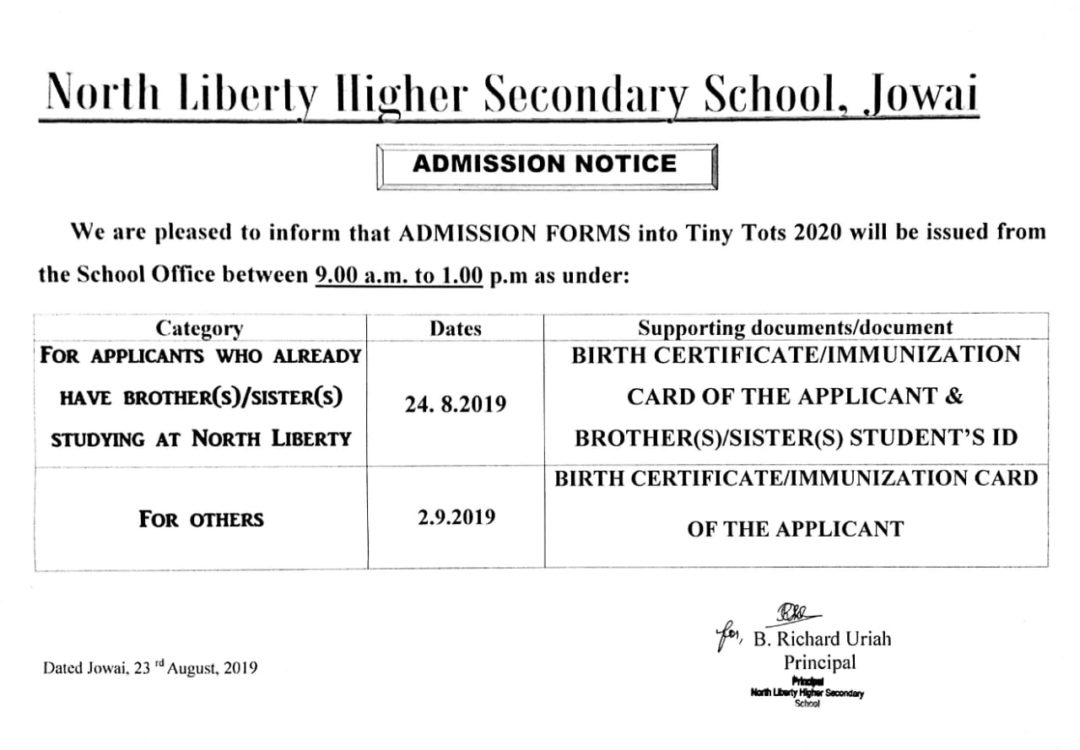 It may be also mentioned, according to MHRD, Govt of India Annual Report 2010-11, the provisions of RTE Act are being implemented through Sarva Shiksha Abhiyan (SSA). Accordingly the SSA norms have been revised and aligned them with requirements of the RTE Act in 2011 and since then till date the norms of SSA became the norms of RTE and vice – versa.
Further, the Constitution of India stated in Article 14 "Right to equality in law" and Article 42  stated "Provision for just and humane conditions of work and maternity relief The State shall make provision for securing just and humane conditions of work and for maternity relief" and  in order to regulate the employment of women in certain establishments for certain periods before and after childbirth and to provide for Maternity benefits and certain other benefits stated in the Indian Constitution, the Indian Parliament enacted the Maternity Benefit Act, 1961 which was amended in 2017 and name as  the Maternity Benefit (Amendment) Act, 2017.
As our State will observe this Special day of Teachers, I want to draw the attention of  the State Government, the Hon'ble Chief Minister, Education Department, the Hon'ble Minister Incharge on the queries raised time and again by 12541 SSA Teachers, "whether the main purpose for which these protective laws were made is observed or not? Whether teachers are benefited by these various protective laws meant for them?.
As teachers are at the heart of our education system and the success of any effort to improve the quality education is solely dependent on teachers so they need to be taking care of. Our education system will be able to deliver good education only when government start taking of teachers, partial implementation of rules or implementation that does not reflect the spirit of  quality education defeats the entire purpose of it.