NGEA slams former GHADC chairman over non-payment of salary to employees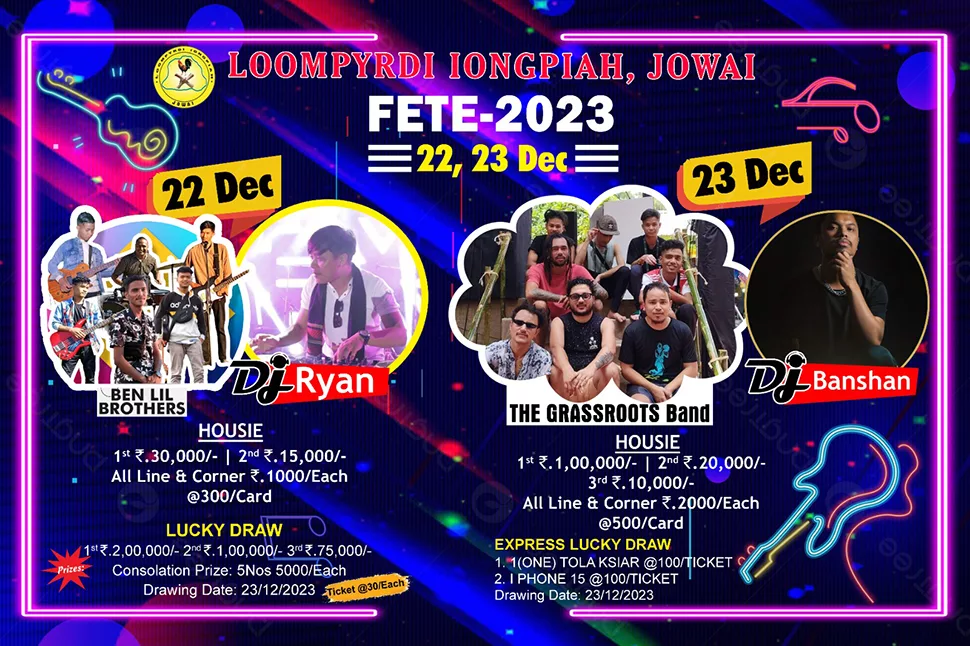 The Non-Gazetted Employees Association (NGEA) has slammed the former chairman of the Garo Hills Autonomous District Council (GHADC), Denang T Sangma for his statement regarding the non-payment of salaries to the employees for past 28 months.
In a statement issued on Monday, the NGEA said it welcomed the imposition of the administrator's rule in the GHADC.
It also urged the Commissioner & Secretary Division for Garo Hills region, Vijay Kumar, who has been appointed as administrator, to work for the overall development of the council.
Stating that the association strongly objects Denang's statement, the NGEA said, "Denang suddenly remembered that they need to pay the salary to the employees which is due for the past 28 months but, the Chairman never remembered, and had any sympathy and remorse to pay the salary to the employees when he was holding the post of CEM and Chairman of GHADC."
"Therefore, it was hypocrisy on the part of the former CEM and the Chairman of GHADC to make a statement to the media that he was worried about the non-payment of salary to the employees of GHADC," it said.
The association further alleged that during his tenure as CEM, Denang had written to the Secretary of GHADC on October 13, 2016 for borrowing Rs 80 lakhfrom one private individual namely, Kubon Sangma, Contractor and Rs 70,00,000 from one Silgra Marak for the payment of salary to the employees of GHADC and accordingly money was borrowed from them but no salary were paid to the employees.
"Surprisingly, Rs 80,00,000 has also not been returned to the Contractor Kubon Sangma till date and in this regard Kubon Sangma has filed the Writ Petition in the High Court of Meghalaya but due to COVID-19 the case is still pending in the High Court of Meghalaya," it said.
The association further alleged that Denang had appointed his own daughter Silnam Ch Marak as an orderly to the Chairman of GHADC and was drawing a salary of Rs 19,074 monthly but his daughter never attended the Office for the past 5 years.
The association demanded that she should be terminated immediately for being permanently absent in the office. It said surprisingly the President of NGEA was placed under suspension only on the ground of non-renewal of the NGEA and the NGEA President was never absent and neglected his duty till date.
"This shows that separate service law or separate law is applicable to the President of NGEA and the daughter of MDC," it said.