Never quit: A story of a female entrepreneur of Meghalaya
As entrepreneurship is one of the fastest-growing careers, not everyone can make a fruitful profession out of it. In order to become a successful entrepreneur, you need to build up genuine connections, come up with innovative ideas and always be ready to take up challenges. Earlier, entrepreneurship was mostly male-dominated, but today women are making their ways into this area and making it big.
Meet, Mamta Kharroman, a local entrepreneur from Meghalaya who started a business in manufacturing and supplying school and corporate uniforms across the state. As most of the school expenditure is taken up by school uniforms, it becomes quite difficult for people to bear the expenses. However, Uniform World provides affordable uniforms with good quality.
As she was always interested in stitching and tailoring; soon after her graduation, she joined a stitching class offered by PMKVY, Meghalaya. During this 6- month course, she came in touch with many other women who were passionately working towards developing their skills, and this came as a source of inspiration for her. This is when she thought of her business plan and also decided to help these women to earn their livelihood.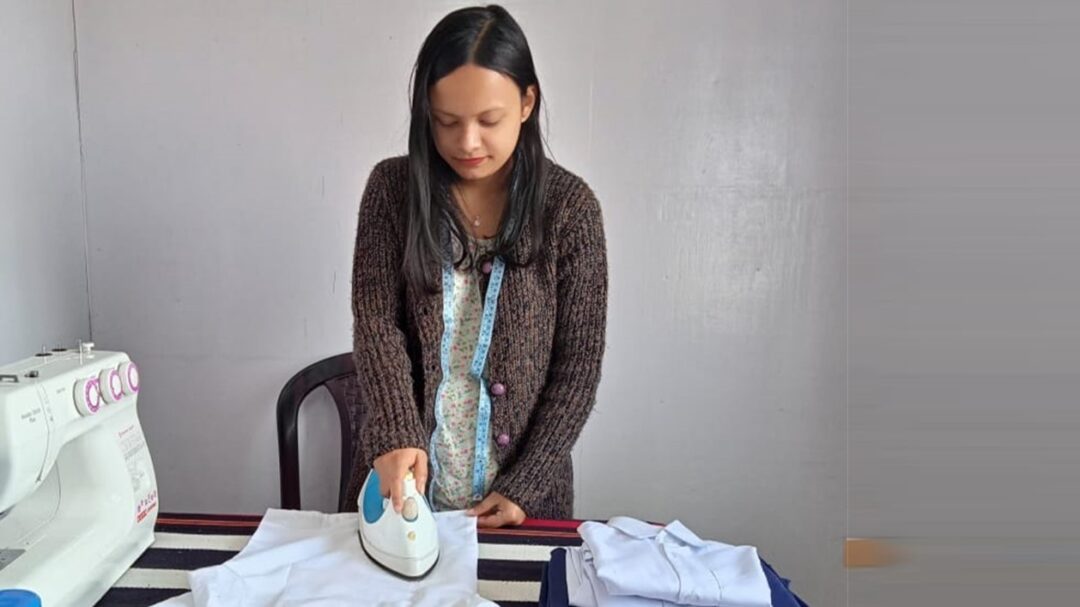 "All of my staff are women, and all of my production is totally a women-driven enterprise," Mamta Kharroman said.
Initially, the business idea was just to manufacture school uniforms, but after the global pandemic called for a total lockdown, all the schools were shut down. This shook her business, and she had to change her business plan. However, she was not de-motivated but rather took it as a challenge. She took this as an opportunity and started supplying medical wear to the Corona care centres in Shillong.
"In this journey, I am not profiting alone, but the women working along with me are also getting a source of income. Money is one part of a business, but a small contribution to society will bring you self-satisfaction," Mamta added.
Currently, Uniform World is just involved in manufacturing and has no outlet of its own. So, the next venture in their business is to set up their own brand so that people can recognize the name of their brand and in this way they can reach a larger group of people.
"The process of learning is a never-ending process. There may be times when your venture may not work out as you plan, but whatever time you have invested will not go in vain. Because in the end we always learn something," Mamta Kharroman said.