NDFB moving around in Garo Hills, West Khasi Hills: Mukul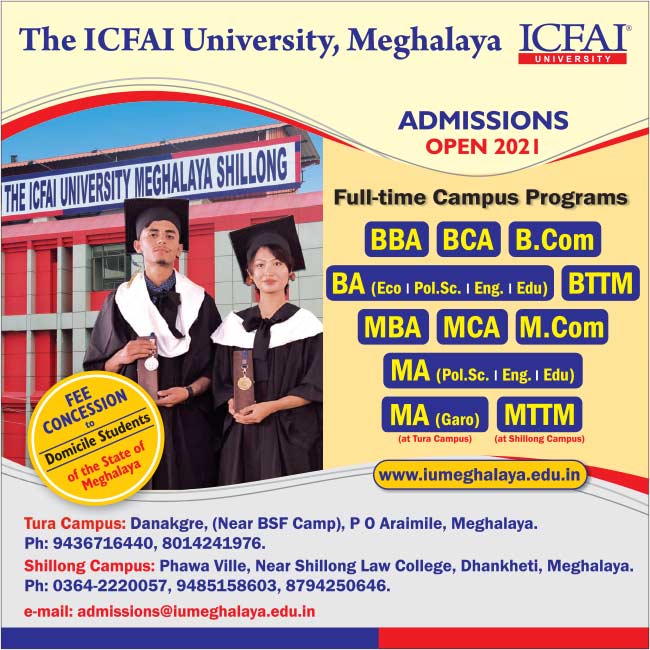 Leader of Opposition Mukul Sangma on Tuesday alleged that the National Democratic Front of Boroland (NDFB) is having its camps in Garo Hills and West Khasi Hills.
"Today unfortunately NDFB is moving around in Garo Hills and also West Khasi Hills and some of the boys are following them with sophisticated guns. What does it indicate?" Sangma told journalists.
Stating that Meghalaya is always vulnerable because of logistic factors, Sangma said, "You have NDFB, you have ULFA, you have NSCN and you have multiple militant outfits operating in different parts of the North East. You have seen in the past even senior members of the NSCN were also arrested from Shillong. This particular state is vulnerable from the logistic perspective, geo-political perspective with our long porous border with Assam and the easy access to sophisticated arms in this part of the country, any adventurous youth who has probably subjected to that kind of influence to raise arm, rebellion against government can have easy access to arms."
He said both the central and the state government are very much aware of this. According to him, NDFB always tries to lure our youth for recruitment and training.
Sangma also added that any mushrooming of small organizations is known to them and they will support them. He said that's how every militant outfit actually grew in strength and numbers "that is why you need to nip them in the bud."
The former Chief Minister said that ULFA was still active despite local outfits having ceased to exist after surrendering of many cadres adding that NDFB always looked at Meghalaya.
He also expressed fear that such outfits are getting access to money due to the alleged ongoing illegal coal mining.
"I am afraid because of lots of illegal coal mining, they must have got access to money, easy money which will enable them to have enough cash to procure arms that means you are indirectly strengthening them," Sangma said adding "Therefore, the government has to take cognizance of these challenges which is going to confront the state, confront the police every now and then you can't have complacency."
The Leader of Opposition further asserted that generating hopes and creating spaces for livelihood and opportunities for building careers there have to be part and parcel of the exercise
"We say multi-pronged approach to deal with the challenges of problems of our youth somehow joining militant and insurgent outfits and give them a reason to have hope bring them back making realize futility of waging war against the state but rather realizing their own true potentiality to contribute for the welfare, progress and prosperity of our own people…," he added.