Navy and NDRF retrieved one body after 41 days
Jowai: The endless efforts of the combined team of NDRF and Indian Navy for the pat several days paid dividend today as they retrieved the mortal remain of one of the trapped miners from the rat hole coal mine in Ksan, East Jaiñtia Hills District.
It may be recalled that 15 miners were trapped in the coal mine after one of the miners accidentally hit a stone wall joining the river Lytein leading to flooding in the mine.
According to official communique, the body was retrieved at around 3PM from main shaft Ksan Rat hole mine no 26 but the identity of the body is yet to be ascertain.
Today's operation started with three persons comprising one NDRF rescuer and two NAVY personal followed by second team of another three persons of NDRF rescuer and one each from navy and civil hospital staff went down into the main shaft.
The team were equipped with all safety measures provided by NDRF inflatable boat, body bag and other equipment's of NDRF used during this operation.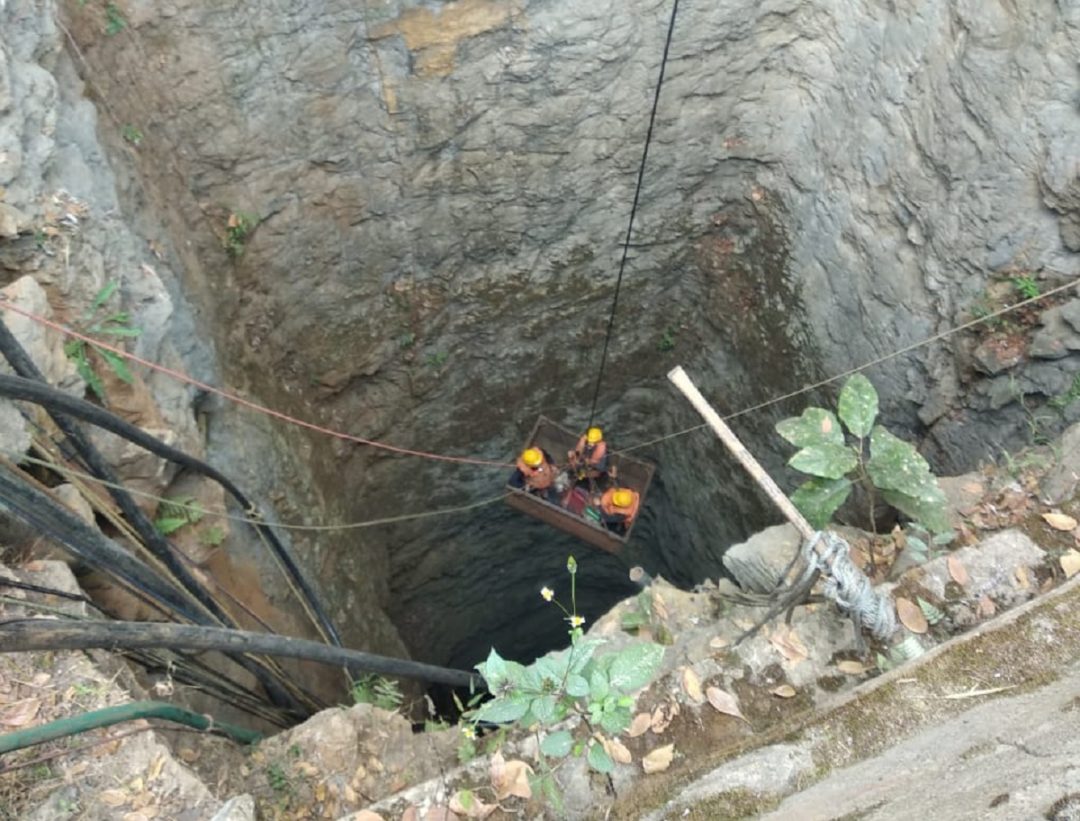 They managed to pull out the body from 183 feet 9 inches air column and about 170 feet water column total about 355 feet vertically deep in the main shaft and then about 210 feet horizontal in from a rat hole.
The body after proper sealing was handed over to officer in charge PS Saipung in presence of Civil Administration District, East Jaiñtia Hills and dispatched to civil hospital Khliehriat for post mortem.