National Voter's Day observed in West Jaiñtia Hills District

JOWAI: The 9th National Voter's Day was observed at the conference room of the Deputy Commissioner office, Jowai West Jaiñtia Hills District on Friday.
The Deputy Commissioner Garod LSN Dykes, IAS felicitated the new enrolled voters that include 25 (twenty five) general voters and 7 (seven) Persons with Disabilities and also launching of the District Contact Centre.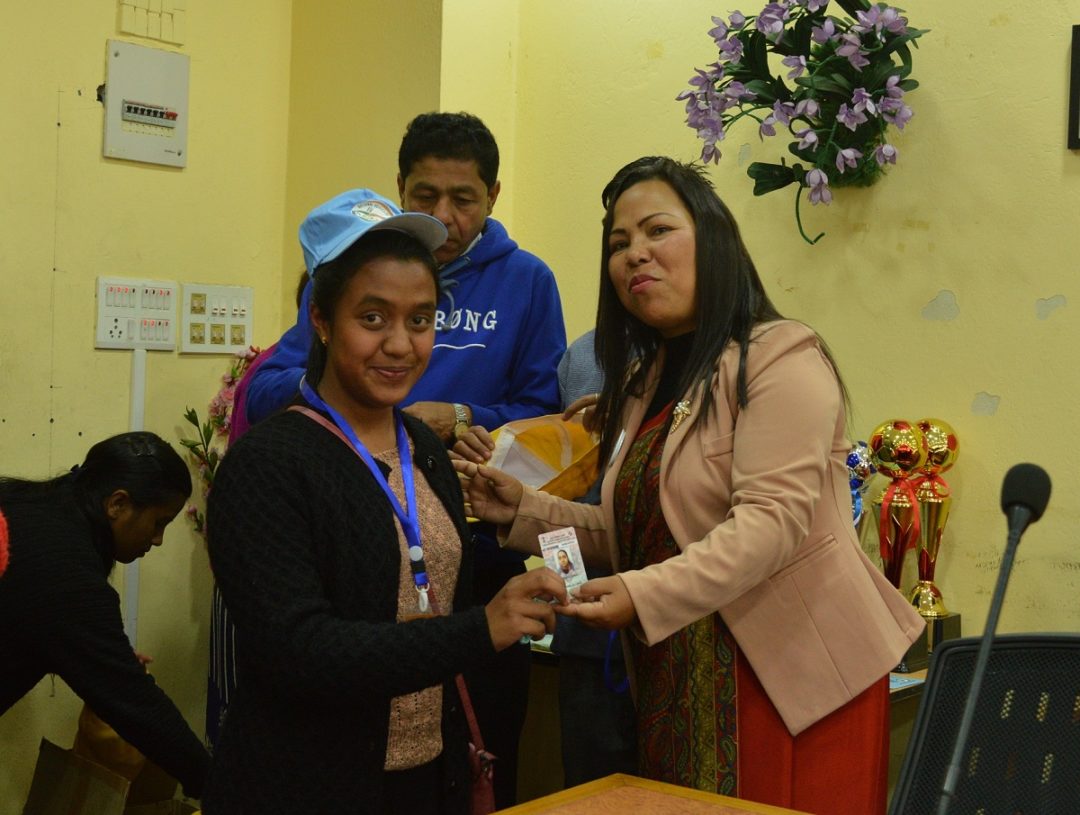 Speaking on the occasion, Garod LSN Dykes Deputy Commissioner said with the launch of the Contact centre the citizens from all corners of the district can now call on a toll free number 1950 to inquire or having any query with regards to election. A pledge has been taken to uphold the democratic traditions of the country and to vote in every election fearlessly.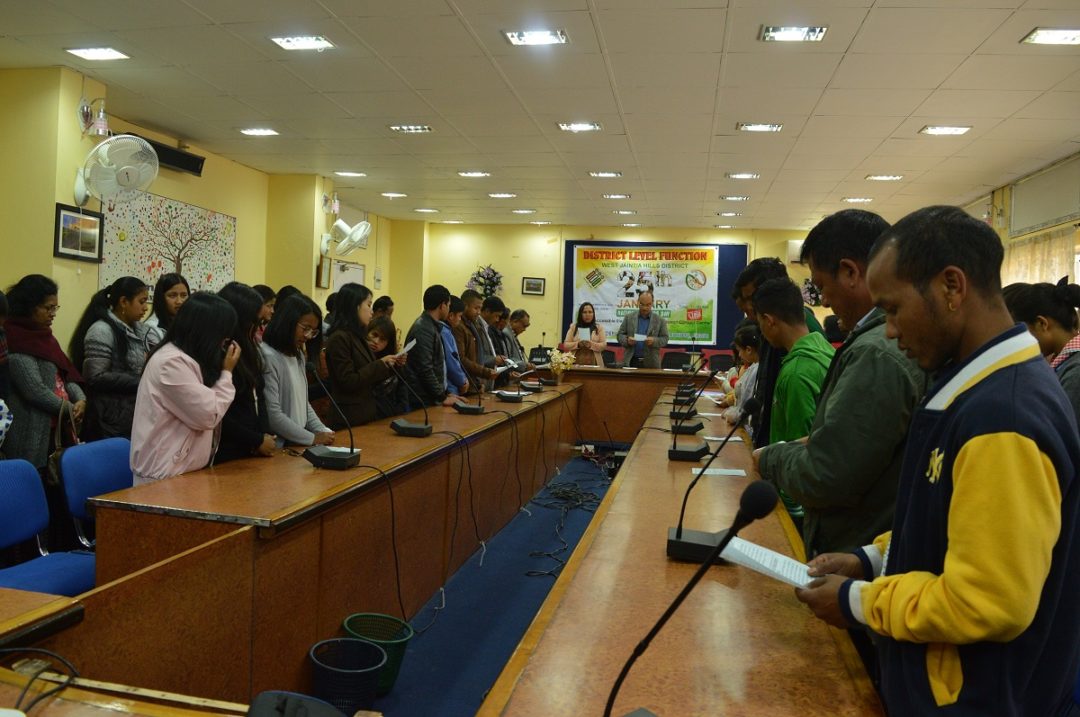 R.S Manners, Additional Deputy Commissioner, (Election) urged the voters especially the young voters to participate in the Democratic process and to abstain from all unfair means during the election process.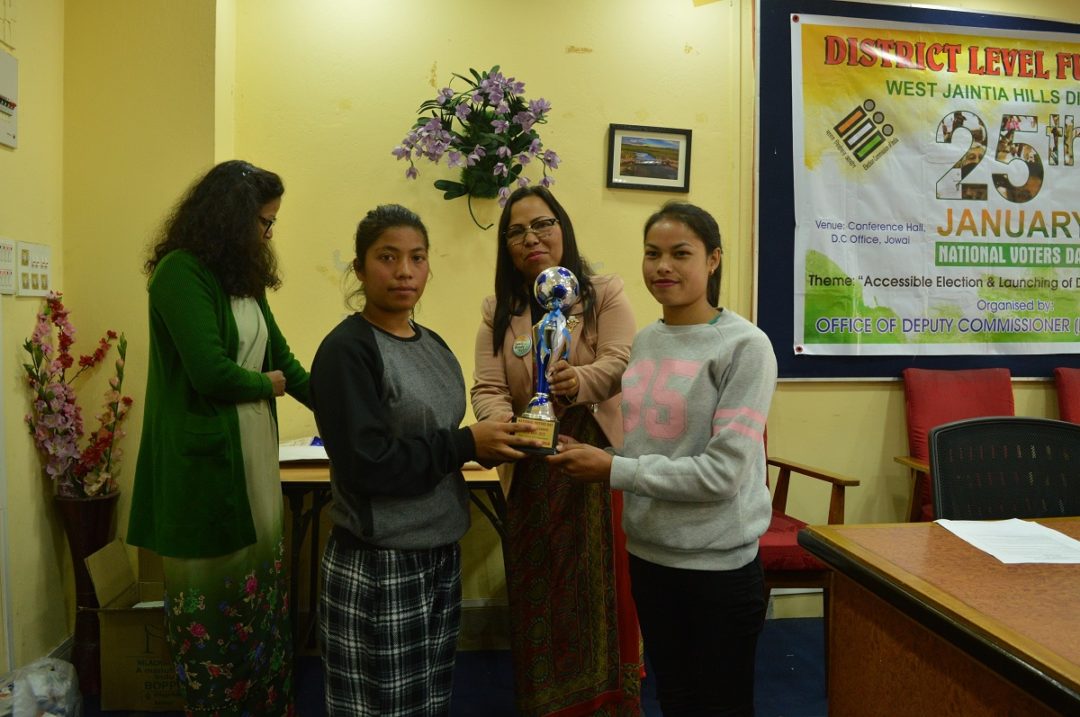 It may be mentioned that prior to the National Voters Day Celebration, the office of the Deputy Commissioner, Election branch had conducted various awareness programmes through Electoral Literacy class that has been form in various schools and colleges, programmes were conducted in 19 schools in all four Constituencies of the District.
Awareness programmes on the VVPATs and EVMs were also conducted in all 62 offices of the District and in three college. Thadlaskein C& RD Block, Laskein C&RD Block and Social Welfare Department has a conducted awareness programme for the Persons with Disabilities. A one day sign language cum mock poll on inclusive voting was also conducted in the office of the Deputy Commissioner.
The Office of the Deputy Commissioner in collaboration with the District Sport Officer has also conducted football Match and a Run for Democracy, there were altogether 131 participants that include male and female this morning at Thadlaskein which was flagged off by the Deputy Commissioner Garod LSN Dykes in the presence of the Superintendent of Police Shri. Lakador Syiem, IPS.
The same was also celebrated in Amlarem Sub-division were hundreds of participants take part in a Run for Democracy'.