Multi faith prayers at Jowai celebrate Meghalaya Day
The District Administration, West Jaintia Hills celebrated the 49th Statehood day of Meghalaya in the Conference Room DC office, Jowai. As a mark of remembrance of the day a multi faith prayers was organized, partaken by various religious leaders and faiths.
The programme began with Bible scripture reading read by M.A Challam, MCS, Extra Assistant Commissioner, Jowai.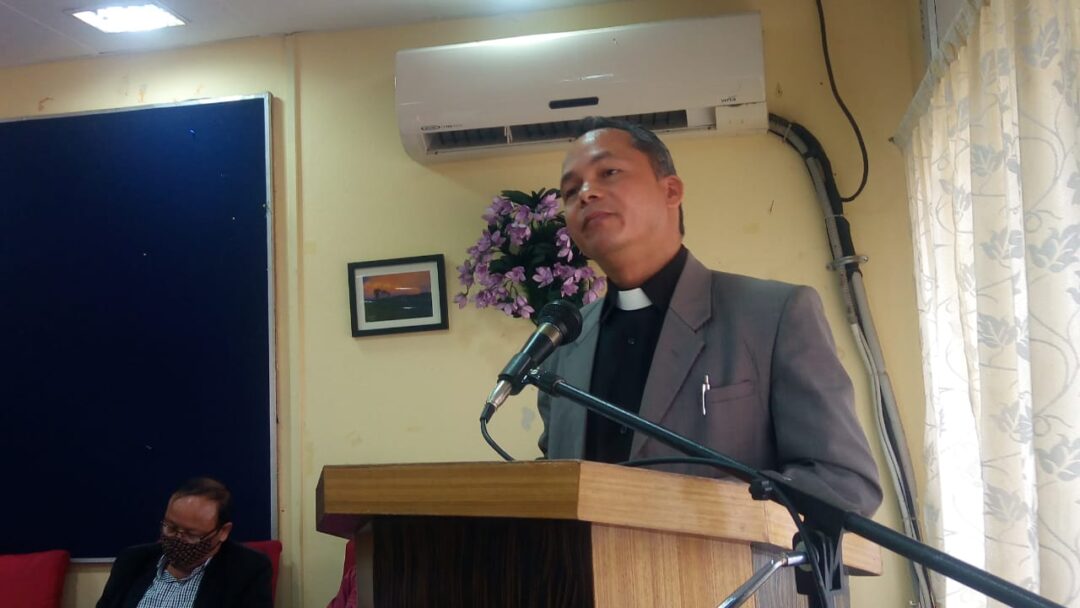 Prayer intentions put forward were for peace and harmony, for protection from all sorts of calamity especially from natural disasters and for upliftment in all other fields. For the leaders of the State, for all religious leaders from all faiths and congregation in the state. For doctors, nurses and all front-line workers who have played a role to fight against the COVID-19 pandemic. For families, parents, children and all citizens of the state to prosper in the field of education, agriculture and all developmental activities. For the youths, the future pillar of a family, society and the state as a whole to be protected from all kinds of bad habits especially in today's generation where lots of problem are being faced by them such as unemployment so that they may be able to fight against all bad habits that comes into their life.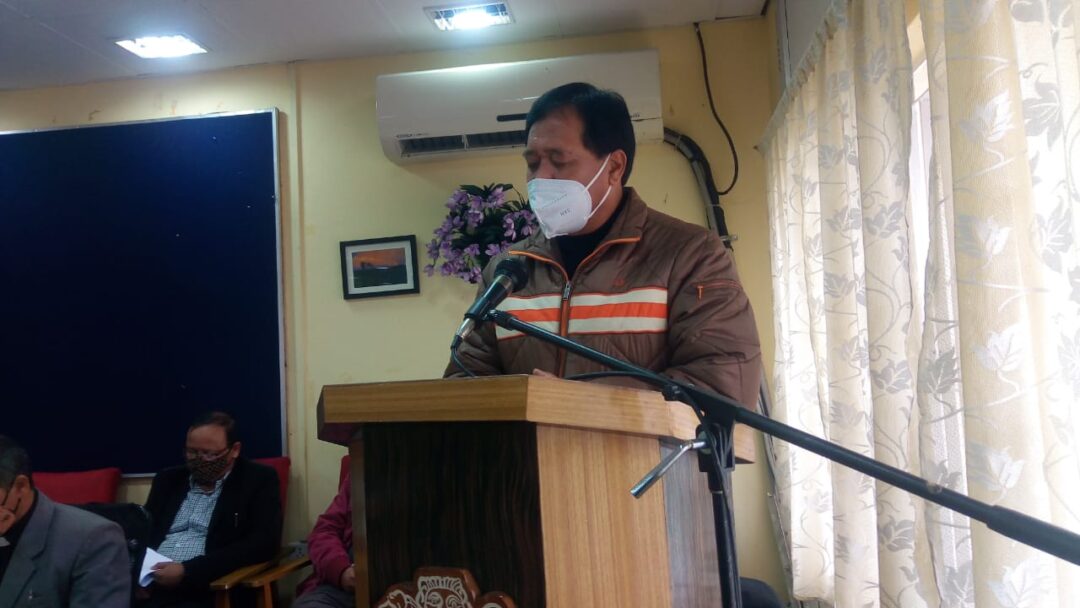 The intention prayers were offered by Executive Secretary, KJP Synnod Mihngi, Jowai, Rev. HCT Sumer, Parish Priest Catholic Church Jowai Rev. Fr. Hilarious Lamare, Moderator KJP Synnod Mihngi Rev. S Lamare, Dalloi Elaka Jowai Wahheh Puramon Kynjing, Pastor Incharge Unitarian Church, Jowai Rev. H.H Mohrmen and Dean Khasi-Jaintia Deannary, Church of North India, Jowai Rev. Shenphang Siangshai.
Deputy Commissioner LNS Dykes, IAS chaired the programmed.