MSSASA seek CM's intervention for creation of regular posts to over 12,541 SSA teachers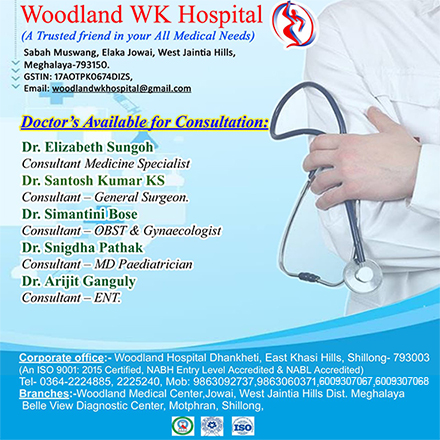 The Meghalaya SSA Schools' Association (MSSASA) has sought the intervention of the Chief Minister Conrad K Sangma for creation of regular posts to over 12,541 SSA teachers in the state.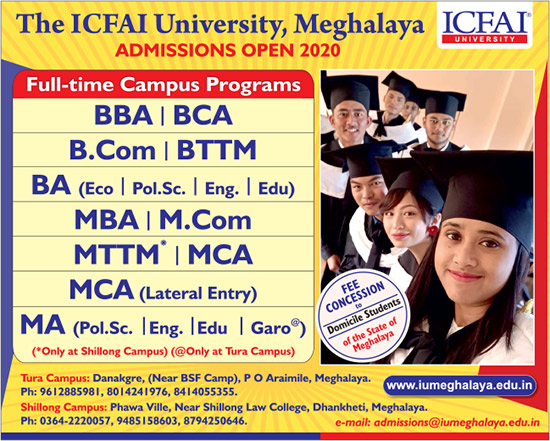 In a memorandum to Sangma on Thursday, MSSASA president Aristotle C Rymbai said the demand for creation of posts and shifting of 12,541 SSA teachers from the state implementation society to the state education department on regular basis is as per provision of the Right To Education (RTE) act and SSA norms.
"It is therefore requested your kind intervention to expedite the process for the best interest of the SSA teachers in the state," Rymbai said.

He said that the matter has been taken up with the then education minister RC Laloo and also with then Union HRD minister Prakash Javadekar in 2016.
Rymbai also reminded the chief minister that the issue was also raised by him (when he was the MP) in parliament.
"The association has also submitted several respresentations as a reminder on the issue to the state government and after several meetings, Director of School Education & Literacy in September 11, 2019 informed that the matter is under examination at the government level," he said.
As per state rules under RTE Act, 2009, the association president said that it stated that the teachers recruited and appointed for implementing the provision of RTE Act shall have pay and allowance at par with regular teachers.
However in Meghalaya, the 5814 primary teachers and 6727 upper primary teachers working under SSA are separated from regular teachers of the state, he added.
"Sub – Rule (1) of Rule 18 of State RTE Rules, 2011, states that the State Government or the local authority, shall notify terms and conditions of service and salary and allowances of teachers in order to create a professional and permanent cadre of teachers. In connection to this, the SSA change in certain SSA Norms vide their Notification F.No.2-37/2012-EE.3 dated 1.1.2014 in which it is clearly stated that additional teachers will be provided as per RTE Norms to all government and local body schools. It is further clarified that SSA is not seperated but aligned with RTE and all norms of SSA have became norms of RTE and norms of RTE Act became applicable to SSA including provisioning of teachers," Rymbai said.