More restrictions in place to combat COVID-19 spread: Govt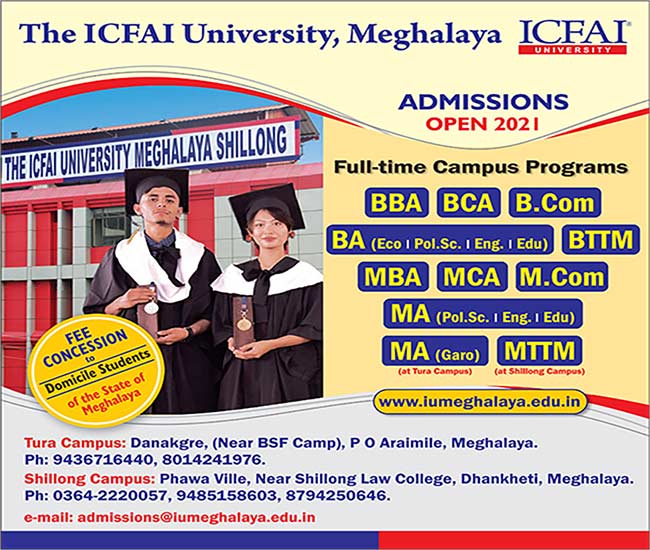 The state government has come up with more restrictions to curb the spread of the COVID-19 pandemic.
After a review meeting held on Monday, Deputy Chief Minister Prestone Tynsong said all essential shops in Shillong urban agglomeration are to shut down their shutters by 7pm from Tuesday onwards.
The state capital along with three other places – Jowai, Tura and Ri Bhoi have been declared as containment areas for ten days, following the surge in the number of COVID-19 cases.
He said the night curfew will now be clamped from 8 pm upto 5 am in Shillong starting from tomorrow.
"The office hours have again been reduced from 5pm to 4.30pm. This will be applicable for government offices in Shillong urban agglomeration," he added.
Tynsong further informed that disposal of dead bodies will be allowed up to 2 pm everyday adding this order will come into force immediately for both COVID-19 and non-COVID-19 cases and will be applicable for the entire state.
"The decision was taken after seeing the daily spike of COVID cases in the state. Therefore, we are left with no option but to implement more restrictions for the safety and security of the people of the state," he said.
The deputy chief minister also urged the citizens to follow strict protocols during funerals.
"Taking the coffin inside the house and opening once it is sealed is strictly prohibited," he said.
Stating that there is no crisis of burial spaces in the state, Tynsong however said there are different religious communities having separate burial spaces adding this practice will continue as it is.
Meanwhile, the deputy chief minister also urged all citizens to adhere and follow the arrangement made by the government. "We also urge religious institutions and traditional institutions to help the government for effective implementation of the containment measures in its bid to fight the COVID019," he added.