MLCU organizes seminar on contemporary issues of NE India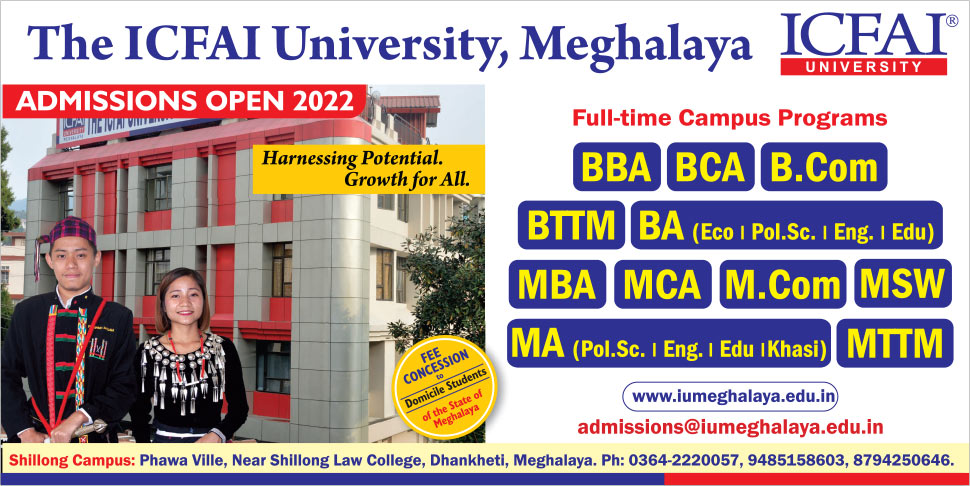 The School of Social Work of the Martin Luther Christian University on Tuesday organized a virtual seminar with the theme "Contemporary issues in North East India'.
Understanding the importance of research skills for young students and aspiring professionals, the aim of the seminar is to provide a platform for final year students of the undergraduate and postgraduate programme to present their research studies.
The Vice Chancellor, Dr Vincent T Darlong opened the Seminar with his inaugural keynote address in which he mentioned that the region has progressed yet also facing numerous issues like the growing disparity in land ownership, shift from an egalitarian society to elite focused, drug and alcohol addiction, teenage pregnancy, impact of external forces on the value system among others.
Dr Jennifer War, Dean Academics in her speech said that the presenters are in a "privileged position to solve problems in the communities through the research process, to listen and empathize with people and to lend that much needed hand".
There were 18 research studies that were presented from students from the Department of Music, Nutrition & Dietetics, Psychology and Social Work. These research studies have brought out varied problems faced by women, youth, children and communities at large.
Through the presenters we have come to learn about the interlinkages between food, culture and health however there is less knowledge about the health and nutritional aspect of food.
The deliberations brought out a key understanding that traditional knowledge is important but the present generation is somehow losing this traditional knowledge.
It is evident from the research studies that the traditional knowledge is still present in communities yet needs to be promoted for its preservation.
The reality of under-nutrition among children, poor dietary diversity among pregnant women, teenage mothers transitioning to motherhood and the challenges of sex workers is a reality that as a community, we need to take cognizance.
Also, the impact of COVID19 on daily wage earners and online learning among students is real, bouncing back to the post COVID normal life is still a challenge.
An interesting research study presented in a non-traditional format from the Department of Music whereby a rhythm was developed as a teaching learning method to be played by a piano in a Khasi rhythm.
An important outcome of this Seminar is a publication of all the Research Articles. This will be a useful resource for future reference for both students and the public at large.