Meghalaya to host the Open Paragliding Championship Asian League from Dec 7 to 10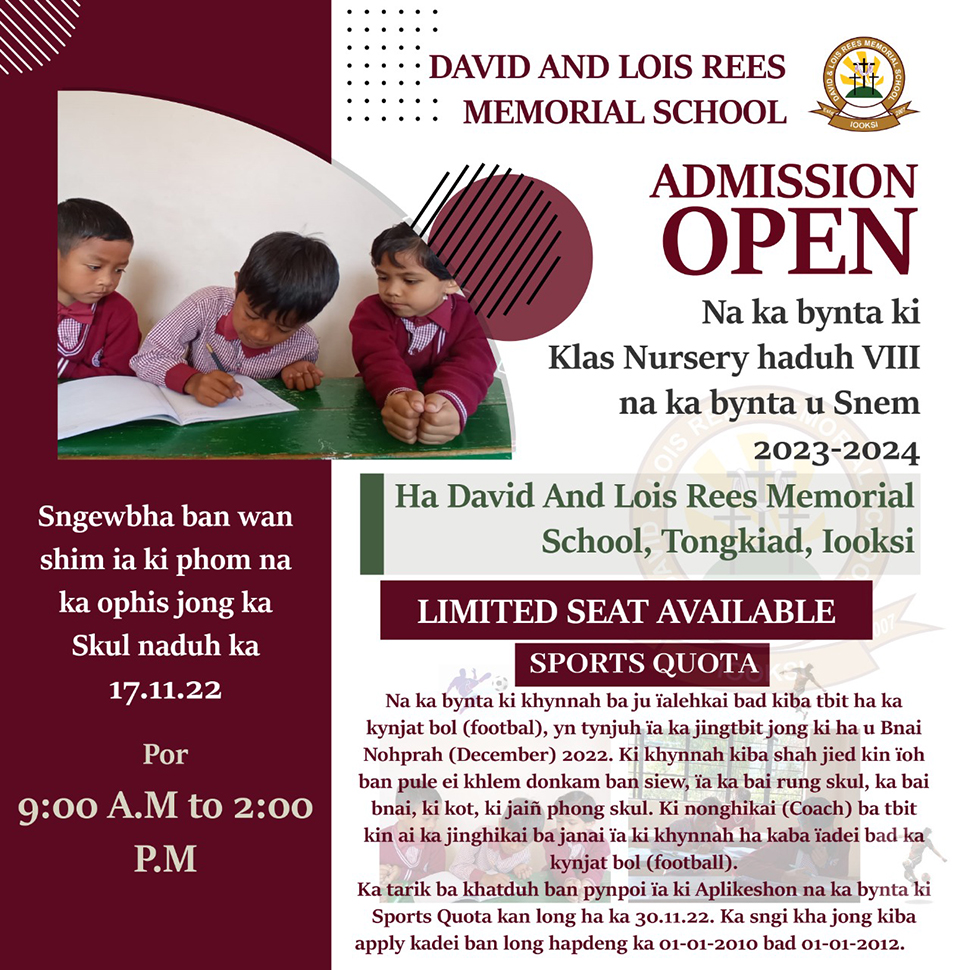 Meghalaya will for the first time ever hold an 'Open Paragliding Accuracy Championship Asian League' at Rapleng village East Khasi Hills district from December 7 to 10.
Organized by the Meghalaya Aero and Adventure Sports Association (MAASA), the mega event will witness participation of both national and international pilots.
Speaking to media persons, Chief Judge of the Championship and member of the Fédération Aéronautique Internationale (FAI) India Raju Rai said that the objective of organizing this mega paragliding competition in Meghalaya is to promote adventure sports in the state, which is blessed with natural landscapes and with perfect wind conditions.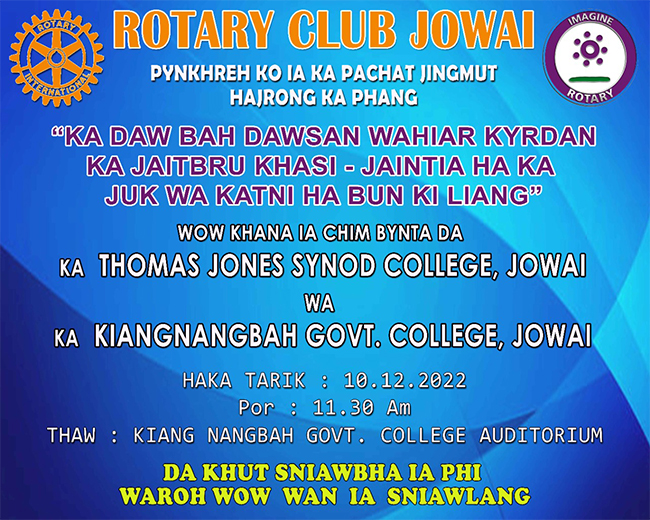 "The Meghalaya Accuracy championship is also combined with Asian League and technically speaking there are two games and it is for the first time that is happening in India as winners will be able to qualify for the Asian League schedule in Thailand next year" said Rai.
Rai informed that as per sanctioned of the FAI maximum 100 pilots will be allowed to take part in the championship but as of now the registration is going on and as of today more than 143 both national and international pilots from United States of America, Vietnam, Singapore, Thailand, Nepal, South Korea and Indonesia have registered with MAASA.
He added that as per discussion with organizers there has been a good response as Meghalaya is one of the best places to organize such mega events in paragliding sports and now the MAASA have increased its participants to 110.
"Meghalaya is blessed with natural landscape and beautiful hills with perfect wind conditions and weather and this will give pilots six to seven hours of flying time to help especially local pilots trained in all disciplines to be able to compete with international pilots in days to come" he added.
Meanwhile president of MAASA Desmond Nongkhlaw said that as of now they have spoken to the state government and MAASA have received Rs. 25 lakhs to organize this event and championship.
Nongkhlaw said that MAASA is in talks with the government to increase the funding so that they can do better in organizing such competitions and also to be able to provide training for local youths of the state.
"Right MAASA is providing training to local youths at Madan Rapleng East Khasi and this is being sponsored by the Meghalaya Skill Development Society (MSDA) and as of today there are 32 students who are being trained by MAASA" said Nongkhlaw.
Nongkhlaw said that these students who are being trained at Madan Rapleng will prepare themselves in the matter of 2 to 3 years so that they can also go for competitions and through this kind of training they can set up their own livelihood in the respective areas.
He added that the youths through this training program can also earn as this project not only promotes aerial sports but also promotes adventure tourism especially in rural areas with beautiful and natural landscapes.
Nongkhlaw stressed that Meghalaya is bless with beautiful hills terrain fit for such adventure sports all over the state be it in West Khasi Hills, East Khasi Hills, Jaintia Hills or Ri-bhoi district and Meghalaya has a capacity to organize a lot of paragliding activities.