Meghalaya to adopt one day open & two days closure from March 23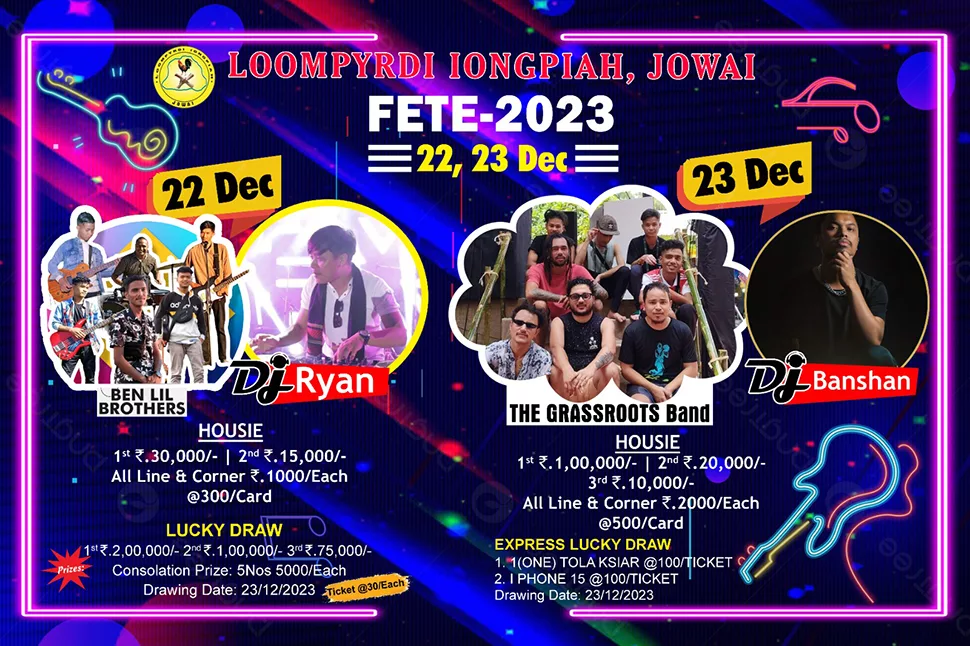 The Meghalaya government has decided to implement a model of one day open and two days closure starting from March 23, as precautionary measures to prevent the spread of COVID-19 (coronavirus) in the state.
"Starting 23 March, a model of one day open and two days closure will be adopted so that social distancing can be effectively enforced for the whole population of the State," chief secretary MS Rao said in an order issued here on Sunday.
He said for the three-day period 23- 25 March, the open day will be 25 March. On this day shops/ stalls/godowns/ establishments who are dealing with essential items and services including pharmacies, grocery shops, vegetable & fruit vendors, meat & fish vendors, shops selling rice, pulses, wheat, grams, millets, toiletries, take away food outlets, LPG cylinders outlets and deliveries, petrol pumps, banks and ATMs will be open, he said.
However, he said operation of all other commercial and business establishments is prohibited. 
He said movement of all public transport including local taxis and auto rickshaws will be restricted adding only 25 % of such vehicles will be allowed to ply in the three districts of EKH, WGH and WJH.
For the period 24 -25 March, operation of all commercial and business establishments, all forms of public transport and Assembly or gathering of five or more persons in all public areas, premises, commercial and residential localities beyond the individual households is being prohibited through orders of the Deputy commissioners.
Security forces and medical teams on duty, pharmacies and all essential services including Health Services, MeECL, Public Health Engineering (PHE) Department, Public Works Department (PWD), Police and Ammed Forces, Fire & Emergency Service, Food & Civil Supply Department, Shillong Municipal Board, Telecom, Telegraph & Services, Banks and ATMs are exempted.
The CS also directed all essential government offices will function with a capacity of 50 %. All non-essential offices will be closed till 31 March. However, all Government servants are required to be available 24×7 on the telephone mobile to attend to any kind ot emergencies.
He further informed that The Epidemic Diseases Act 1897 has been invoked in the State under which has been made mandatory for all travellers who have a travel history of coming from COVID-19 affected countries and Indian States to register and their travel history to the Government
Entry into the State for local residents and supply of essential commodities will be allowed, henceforth, only from the following nine locations: Ratacherra East Jaintia Hills, Saitsama and Umrangso, West Jaintia Hills, Byrnihat, Ri Bhoi, Dainadubi and Bajengdoba, North Garo Hills, Phulbari and Tikrikilla, West Garo Hills and Garodoba, South West Garo Hills.
Entry for peopie from Dawki, West Jaintia Hills and Dalu, West Garo Hills has been stopped and entry of tourists into the state has also been stopped