Meghalaya: Students housed in unsafe Govt school buildings for past five years
The Meghalaya Govt continues to house the students of Govt Higher Secondary School, Jowai in unsafe two storey building for the past five years.
"Govt Boys' HSS lashed by rains was declared unsafe 5 years ago," said Education Minister Lakmen Rymbui
He paid a visit to Govt. Higher Secondary School Jowai to take stock on the damaged done by mudslides which occur due to heavy rain on Tuesday.
Heavy rain on Tuesday due to cyclonic storm causes to damaged of road, houses, uprooted trees in West Jaiñtia Hills district.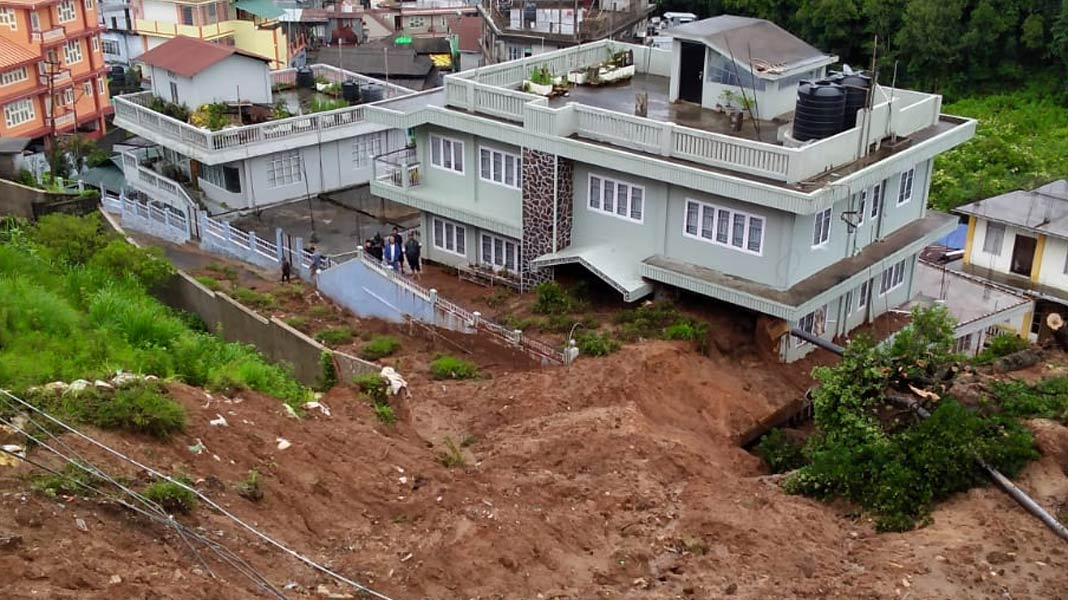 The minister along with Director & officers visited Govt Boys HSS Jowai damaged due to landslides which also affected nearby residents. Temporary measures to be taken immediately and permanent measures after the monsoon.
A 2 storey school building declared unsafe 5 yrs ago will be demolished, said Lahkmen in his twitter handle.