Meghalaya opposition leader demands independent inquiry into corruption in GHADC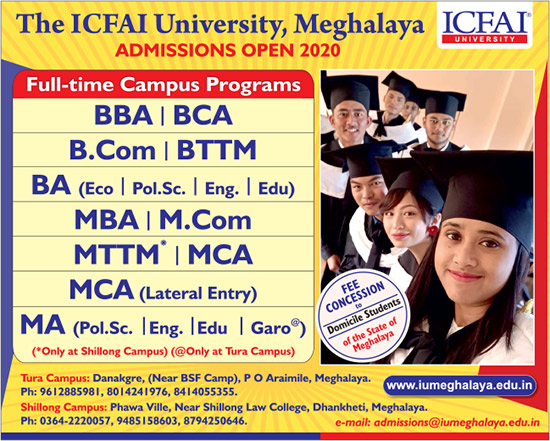 Leader of Opposition, Mukul Sangma on Tuesday sought the intervention of the Governor Satya Pal Malik for imposition of Administrator's Rule in the  Garo Hills Autonomous District Council (GHADC) to pave way for an independent inquiry into the alleged rampant corruption.
The demand came days after the Bharatiya Janata Party (BJP), a coalition partner of the ruling National People's Party (NPP)-led Meghalaya Democratic Alliance (MDA) government, had demanded a CBI probe into the alleged corruption in the implementation of the central special assistance grants (SAGs) by the GHADC and JHADC.
"I have also reason to believe that the allegations have enough substance and express my apprehension, based on the inputs received, that a concerted effort is being put for destruction of evidence of the alleged corruption by the people in authority which must be prevented immediately in the interest of the people of the State," Sangma said in the letter.

Sangma said that the allegations are serious in nature and revolves around alleged misappropriation and siphoning-off of crores of rupees from the developmental fund provided to GHADC for the development of backward tribal areas and for the welfare of our poor tribal residents.
He said it is also irony that the fund released to the ADCs were based on our continuous and productive engagement with the concerned ministries, including the Ministry of Finance, Government of India, for providing special allocation of fund to the ADCs for development and welfare of the people in backward tribal areas in view of the fact that the 14 th Finance Commission Recommendation did not cover ADCs for receiving of grant/award under the recommendation of the 14 th Finance Commissions unlike for the Panchayati Raj institutions.
He said the financial mismanagement and alleged corruption in GHADC has also brought untold sufferings to the employees of the council due to non payment of salaries for the last two years crippling the functioning of the ADC thus defeating the very purpose of its existence.
"I, therefore, urged your honour that the provision of Para 16 (2) of the Sixth Schedule of the Constitution of India be invoked (and) an independent enquiry be instituted as per law in the best interest of the people and the State," he stated.
He also noted that delay in action shall facilitate the people involved in the alleged corruption to get off scot-free; embolden corrupt people and thus perpetuate corruption.