Meghalaya: Medical wastes dumped into Myntdu river spill over to paddy fields
Haphazard disposal of bio-medical wastes from hospitals have been exposed after the recent flood caused by overflowing of the Myntdu river due to heavy rainfall last week.
Syringes of different sizes and other medical wastes were seen making their way to the paddy fields along the river after the water receded.
This incident, which has raised eye brows, was witnessed by affected farmers at Umchangpung, Pynthor wah, Jowai in West Jaintia Hills district on Sunday.
The farmers have gone to look at their paddy fields which have been badly affected due to the flash flood.
"We are highly aggrieved by this act of negligence on the part of the hospitals, whoever is responsible for such haphazard disposal of bio-medical wastes to the river and thereby raising health concern," said Ikwol Sumer, one of the affected farmers, while speaking to syllad.com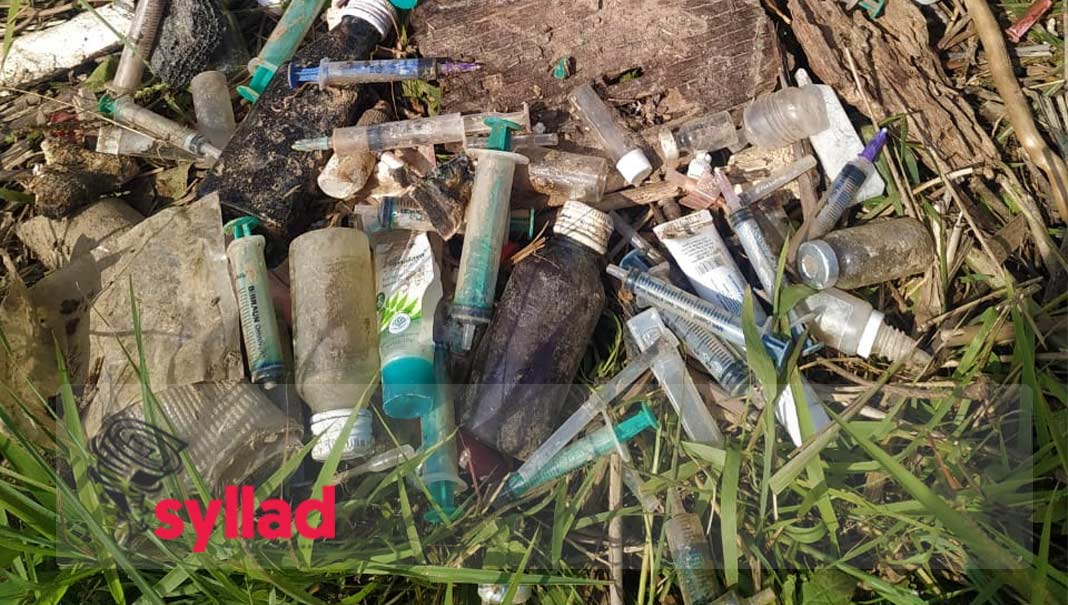 "We strongly condemned this irresponsible action, as it is highly unacceptable," he said. 
Urging the government to take necessary action on the matter, Sumer said it is the duty of the hospitals to ensure bio-medical wastes are properly disposed of so that they do not pose threat to the health safety of the citizens.
According to him, the incident of haphazard dumping of hospital wastes has caused even more distress to the farmers.
It may be mentioned here that the Assembly's Committee on Environment (CoE) had on June, last year taken strong cognizance that many hospitals are functioning without incinerators for propoer disposal of bio-medical wastes in the state.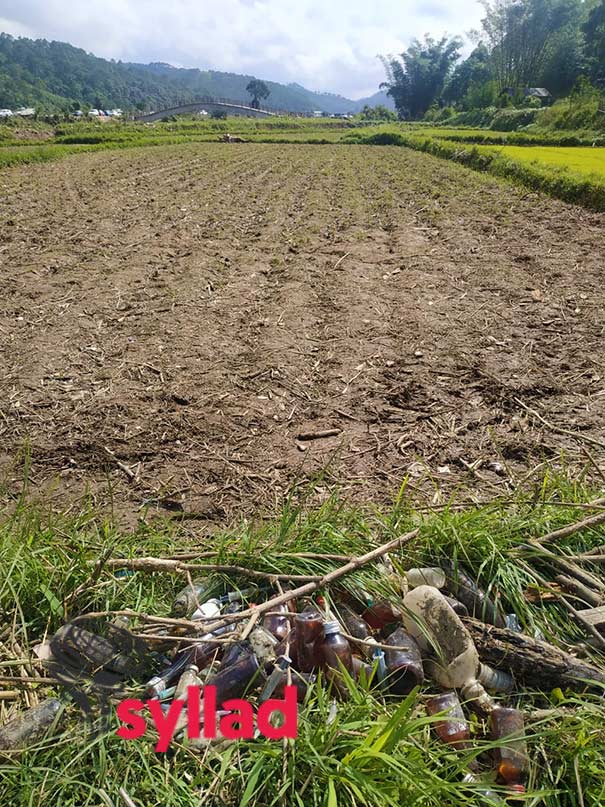 Chairman of the Committee and Mawphlang legislator SK Sunn had informed that none of the hospitals in Shillong city and other parts of the state have incinerators to treat biomedical wastes.
Also Read | Meghalaya to install incinerators in 3 districts
At present, North Eastern Indira Gandhi Regional Institute of Health and Medical Sciences (NEIGRIHMS) is the only hospital which is equipped with an incinerator.
The CoE had also directed many hospitals to commission the effluent treatment plants (ETPs).