Meghalaya logs 350 new COVID cases, 13 deaths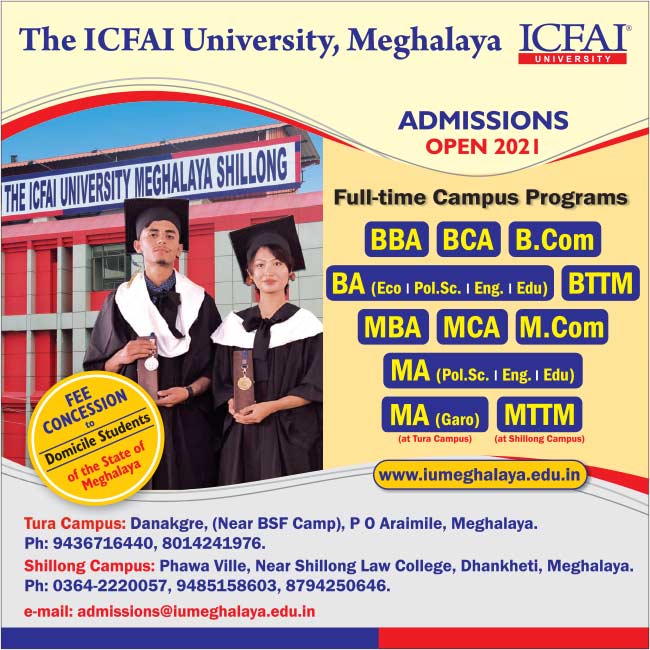 The state on Monday recorded 13 COVID-19 related deaths, pushing the death toll to 1,109 in the state.
According to Director of Health Services (MI) Dr Aman War, 7 were reported from East Khasi Hills district, 2 each from West Garo Hills district and Ri Bhoi district and 1 each from West Khasi Hills district and South Garo Hills district.
Dr War said the state has also detected 350 new COVID-19 cases.
These include 197 in East Khasi Hills, 25 West Khasi Hills, 37 West Garo Hills, 33 West Jaintia Hills, 31 Ri Bhoi, 12 East Jaintia Hills, 3 South Garo Hills, 0 South West Garo Hills, 4 North Garo Hills and 1 East Garo Hills.
Dr War also informed that 537 persons have recovered from the viral infection.
Of these, 73 West Garo Hills, 253 East Khasi Hills, 84 Ri Bhoi, 33 South West Khasi Hills, 20 West Khasi Hills, 37 West Jaintia Hills, 12 North Garo Hills, 5 South West Garo Hills, 5 South Garo Hills, 8 East Jaintia Hills and 7 East Garo Hills.
So far, the state has detected a total of 65,939 COVID-19 cases out of which 5,843 are active cases, 58,987 recovered and 1,109 deaths.
With 2,247 active COVID-19 cases, East Khasi Hills, that includes state capital Shillong, is the worst affected district in the state, followed by West Garo Hills with 834 cases and West Khasi Hills with 705.
There are 659 cases in West Jaintia Hills, 622 Ri Bhoi, 298 South West Khasi Hills, 173 East Jaintia Hills, 86 North Garo Hills, 91 East Garo Hills, 70 South Garo Hills and 58 South West Garo Hills.