Meghalaya Govt not keen to impose total lockdown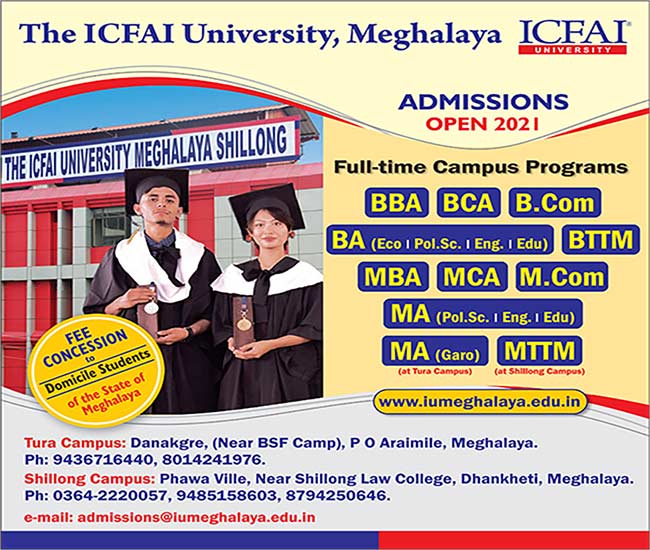 The state government has maintained that imposition of a total lockdown is not an option despite the rapid increase of COVID-19 cases in the state.
"We are monitoring the situation on a daily basis but till today still total lockdown is not an option," Deputy Chief Minister Prestone Tynsong told reporters after a review meeting held on Monday.
Implementation of the containment measures in the state capital and other places including Jowai and Tura towns, for ten days have started since May 1 and will continue till May 10, to combat against the spread of the virus.
Tynsong said that the government has received a positive response from the people during the containment period.
He however informed there are few stray incidents where people are caught producing fake and old car passes.
"Therefore, I fervently request such people to refrain from such mischiefs as you may be playing with precious lives of your loved ones in the family and the people in the community," he said.
Stating that the trend is not at all conducive and is very dangerous, Tynsong said, "We urge the citizens to please respect the arrangements made by the government. These restrictions are imposed for your safety."
"We are not for total lockdown but citizens should ensure they take care of themselves by wearing masks, maintaining social distance and avoid unnecessary movement as it may lead to you getting infection," he added.
Asked, Tynsong said that the numbers of beds available for treating COVID-19 patients are still manageable but the government is monitoring the situation round the clock.
Meanwhile, the deputy chief minister said that the state government is still waiting for the supply of vaccines in order to start the vaccination drive for people who are 18 years and above.
"The enrollment for 18 years and above is going on. In fact we have already taken up with the government of India and with the manufacturing company if they can supply the vaccines, we can start anytime any moment but right now we are still waiting for the supply to reach the state," he said.
On the Leader of Opposition's statement that purchase of vaccines should be vested with the Centre, Tynsong however said, "As far as supplying of vaccines it is not the central or the state who own it, these are the companies who did it, of course what we have taken up with the central government is we request the government of India to impress upon the manufacturing companies to make sure that the stock is available 24×7."