Meghalaya: 15 more test COVID-19 positive, recovery rate at 36 percent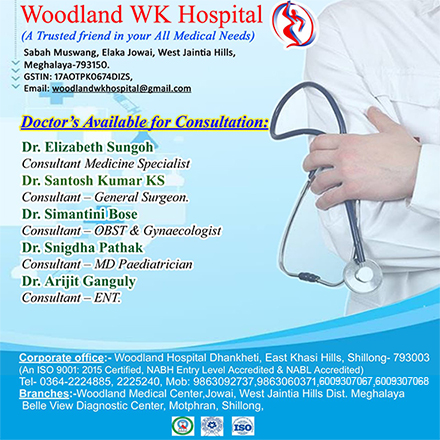 The state's COVID tally stands at 917 on Tuesday after fifteen more persons have been tested positive for COVID-19 even as the recovery rate has improved to 36 per cent.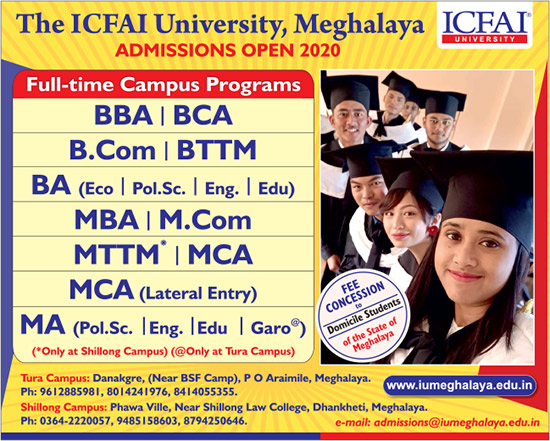 Director of Health Services (MI) Dr Aman War told reporters that the 15 new cases include 9 in East Khasi Hills of which 2 are returnees, 2 are high risk contacts of positive cases, 1 severe acute respiratory infection (SARI) case, 2 armed forces (AF) and 2 Border Security Force (BSF) troopers, 5 in West Garo Hills including 3 returnees and 2 high risk contacts, and 1 returnee in Ri Bhoi.
"With this, the state now has a total of 582 active cases," he said.

Dr War also informed that a total of 66 patients have recovered from the infection, taking the total recoveries in the state to 330. "The recovery rate as of now is at 36 percent," he added.
Of the 66 recovered cases, 54 are in Shillong, the district headquarters of East Khasi Hills, which include 39 BSF troopers, 14 civilians and 1 AF, 7 are in West Khasi Hills of which 6 are civilians and 1 AF, 4 in South West Garo Hills and 1 in Ri Bhoi.
Shillong has the highest number of active cases at 473 of which 224 are civilians, 189 BSF troopers, and 60 AF personnel.
There are 55 cases in Ri Bhoi, 17 in East Jaintia Hills, 16 in West Jaintia Hills, 14 in West Garo Hills 5 in West Khasi Hills and 2 in South Garo Hills.
As of Tuesday, a total of 38,977 samples were sent for testing of which 37,584 are found to be negative while test results of 476 are awaited. There are 25,218 new entrants from outside into the state.
Meanwhile, the state has so far registered a total of 917 positive cases including five deceased.