Meg Cancer Care project launched with support of World Economic Forum & Appollo foundation

In bid to promote screening and early detection of Cancer in the State, the Meghalaya Government has launched Meghalaya Cancer Care or 'Meg Can Care' project and the Cancer Helpline number 14410 and also flagged off the Cancer Ambassador cyclists.
The novel project against cancer is an initiative of Government of Meghalaya in collaboration with Appollo Telemedicine Foundation and World Economic Forum.
Launching the project in a programme held at U Soso Tham Auditorium,Shillong on Wednesday, Chief Minister, Conrad K Sangma informed that the annual budget allocated to Health in Meghalaya has doubled over the last few years.
He further said that the Meg Can Care program is a great initiative by the department of Health to be able to really make a difference.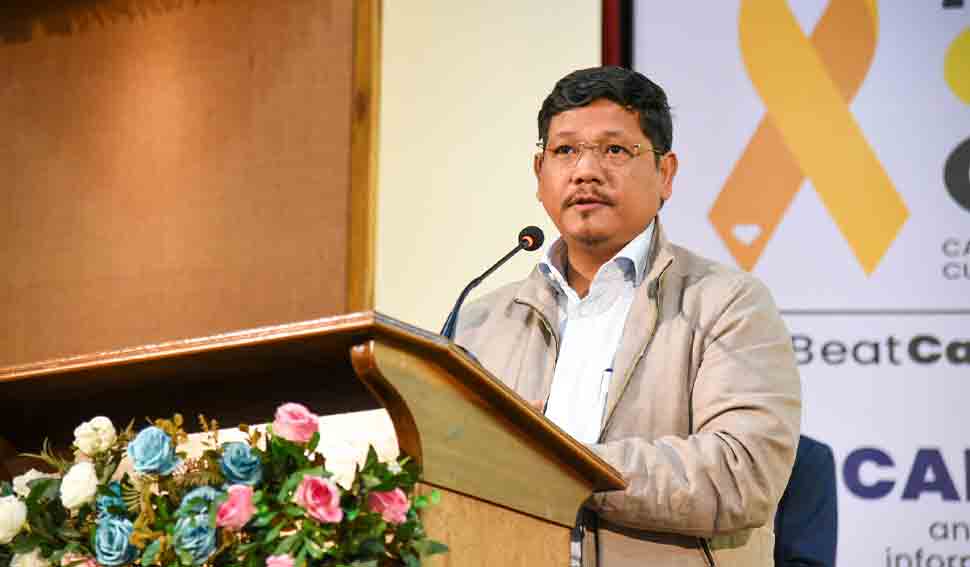 The Chief Minister also informed that the screening under this program is technically advanced with a capable team handling the project and urged the citizens to make use of the early detection and screening program.
Earlier, Principal Secretary, Health, Sampat Kumar informed that only 16 percent of cancer patients were aware that there is a Screening process for Cancer. "A lot of people are not aware that Cancer can be screened early and if detected early 80 percent of the cases can be cured," he said.
He also informed that over 10 percent deaths that are occurring in the State due to non communicable diseases are due to cancer.