MCTA kicks start its year long golden jubilee celebration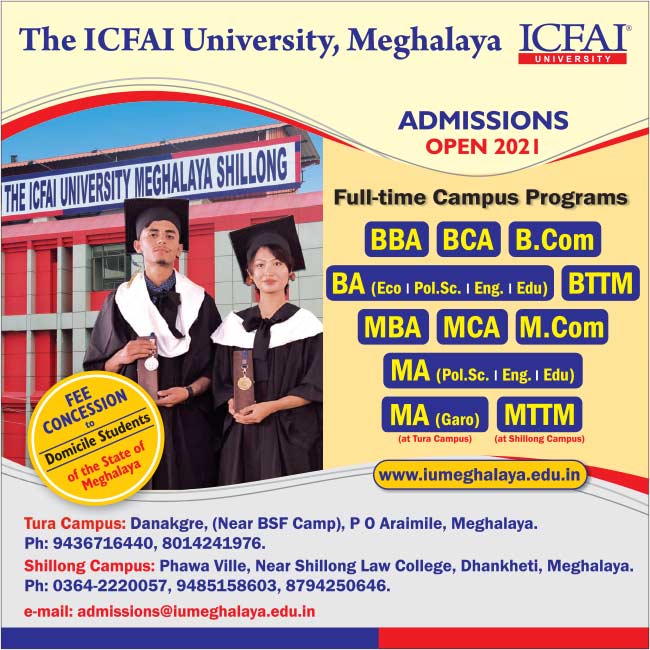 The inaugural function of the golden jubilee of the Meghalaya College Teachers Association Celebrations was held virtually on Saturday.
President of the MCTA Dr (Ms) BH Buam informed that the theme of the year long golden jubilee celebration is "celebrating the past, igniting the future".
She also referred to how in this milestone celebration we must look back at the footprints of founder members of the Association and as teachers of today adapt with the changing times to herald a brighter future.
Addressing the occasion as chief guest, Education Minister Lakmen Rymbui lamented that the prevailing conditions deterred the celebration of the Associations' milestone.
While applauding the use of the online mode, he encouraged the college teachers not to shy away from responsibilities but to come forward and share the responsibilities along with the government.
Pointing out at the difficulties faced by teachers in reaching out to students during this pandemic, which had been prevailing for around one and a half years now, the minister urged teachers to think innovatively to reach out to the students.
Rymbui also released the commemorative logo of the golden jubilee which will be used in all the golden jubilee communications of the association.
In his speech as guest of honour, Member of Parliament (Rajya Sabha) Dr WR Kharlukhi fondly recalled his times as an office bearer of the association.
Pointing to the governments' intention to come up with a book to mark 50 years of statehood, Kharlukhi encouraged the association to also come up with a book documenting the struggles and achievements in the five decades of its existence.
On this special occasion, the association was privileged to hear from Prof DL Warjri the first general secretary of the association who not only urged the government to acknowledge the services of college teachers but also exhorted the teachers to equip themselves better to effectively perform the multifaceted roles as teacher, mentor and guide.
The president of the association during this online celebration streamed using different platforms and attended by the members of the association from different parts of the state announced that different activities will be organized by the different units as part of the year long celebration.