Locality in Jowai declared micro containment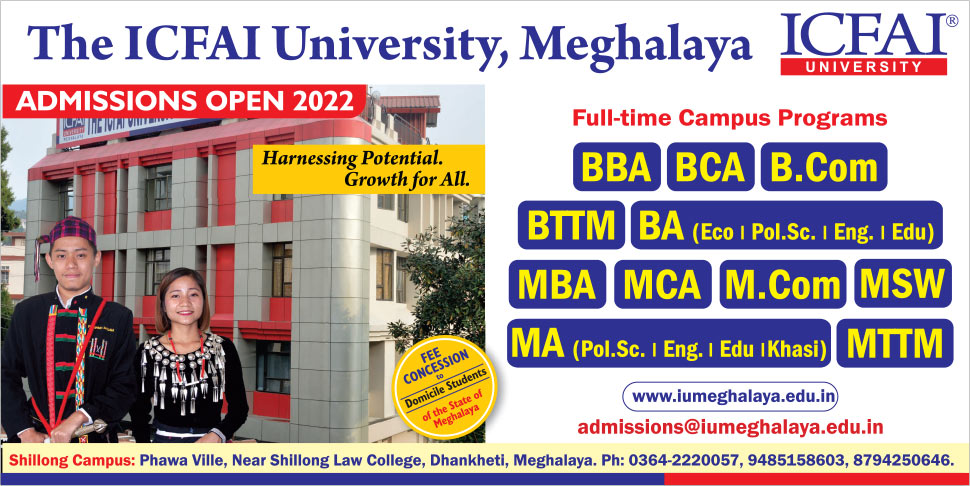 The District Magistrate, West Jaintia Hills on Wednesday declared Dulong locality in Jowai as micro containment after the detection of COVID-19 cases.
"Due to recent detection of positive COVID-19 cases/ high risk contact Dulong locality, Jowai has been sealed and declared as micro containment area until further order," the order said.
The order restrict unregulated entry and exit movement in the affected areas which requires aggressive contact tracing, quarantine testing, isolation and active surveillance as well as containment in the interest of health of the general public against any possible spread of COVID-19.
The order states that no persons shall be allowed to move into the Containment Area and inhabitant within the Containment Area shall not move out.
All the inhabitants within the Containment Area shall strictly remain inside their homes.
No gatherings, events, functions of any nature and form shall be allowed.
Social, Political, Religious, Economic activities are strictly prohibited.
All shopping establishments of whatsoever nature shall be closed immediately.
All Government and Private Institutions located within the boundary of the Containment Area are hereby closed forthwith until further orders.
All regular vehicles originating from outside of specified above and plying through the locality are to do so without stopping mid-way in the Containment areas.
The Incident Commander shall be the Supervising Officer of the areas which are declared as Containment Area.
This Order will not apply to Health Workers, Officials of the Office of the Deputy Commissioner West Jaintia Hills District, Jowai other Government officials/staff dealing with ensuring essential services, Press including Electronic and Print Media and LPG delivery workforce.
Any violation of this Order shall entail prosecution under the penal provision of the Disaster Management Act, 2005 and IPC.