KSU asks school authority to withdraw notification for payment of school fees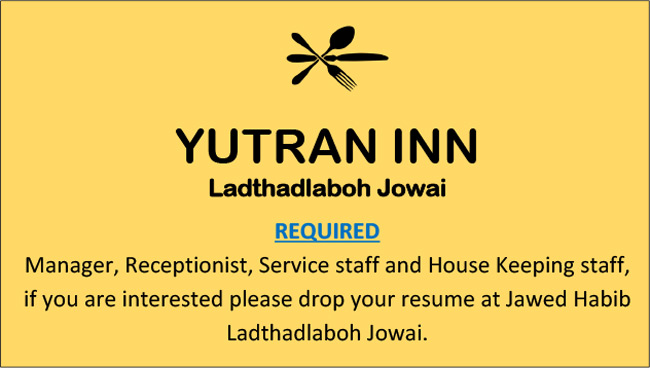 The Nongthymmai Circle of the Khasi Students Union (KSU) has asked the school authority of St John Whitehall to withdraw its notification relating to payment of school fees on a one-time payment basis.
In a letter to the principal of the school on Wednesday, KSU Nongthymmai Circle said it has come to the notice union that the school have circulated a notification that it is mandatory for the students to pay the school fees on a one time payment basis for the whole year and that those students whose fees are not paid their names will be removed from the school register and would be barred from appearing in the coming examinations.
It also reminded the school authority that considering the prevailing Covid-19 situation there are parents who may not be able to afford such fees at such a short notice.
"In view of the serious matter…the KSU urges the school authority to withdraw any such notification and to allow the parents to pay the fees on a monthly basis as done in the previous years and which will be more convenient," the union said in the letter.