Killing of fish banned in East Jaintia Hills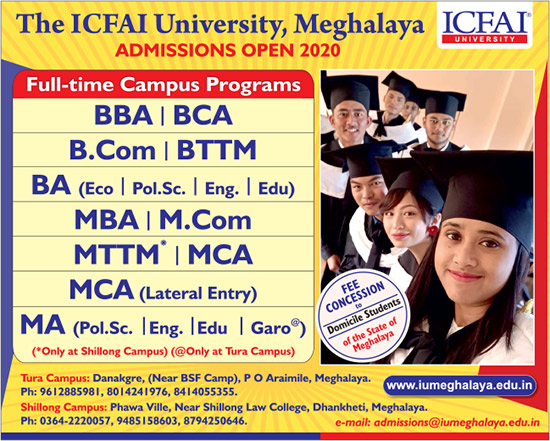 The District Magistrate, East Jaintia Hills District, FM Dopth has promulgated an order under Section 144 CrPC banning mass killing of fish and aquatic life forms by using explosives, nets and poison in all rivers, streams throughout river Tisang (Myntdu) and river Prang and other rivers in the district which could harm and kill the fishes and aquatic life.
The order has been imposed in order to to prevent danger to aquatic life and organisms and to secure balance food chain for human consumption and sustainable growth in the aquatic life.
The order has been issued in view of the complaints received from the public and village authorities of Hingaria, Kwator, Borghat, Natbor, Khasi Students' Union (KSU) and Southern Border Youth Welfare Association (SBYWA) on the illegal destruction of the ecological balance in the rivers/streams by some persons which cause rampant killing of fishes and aquatic life.

"There has been a report on illegal and rampant killing of fish at River Tisang and River Prang as well as other rivers within the district caused by poisoning and blasting of the dynamite on the river streams. Such illegal destruction is in violation to the Fisheries Act 1897 and the United Khasi Jaintia Hills District Fishery 1954.
Anyone, if caught red handed by the village authorities involving in such illegal activities or found violating the above stipulated condition cases will be book as per provisions of Law," the order said