Kiang Nangbah Govt College unfit for starting Master degree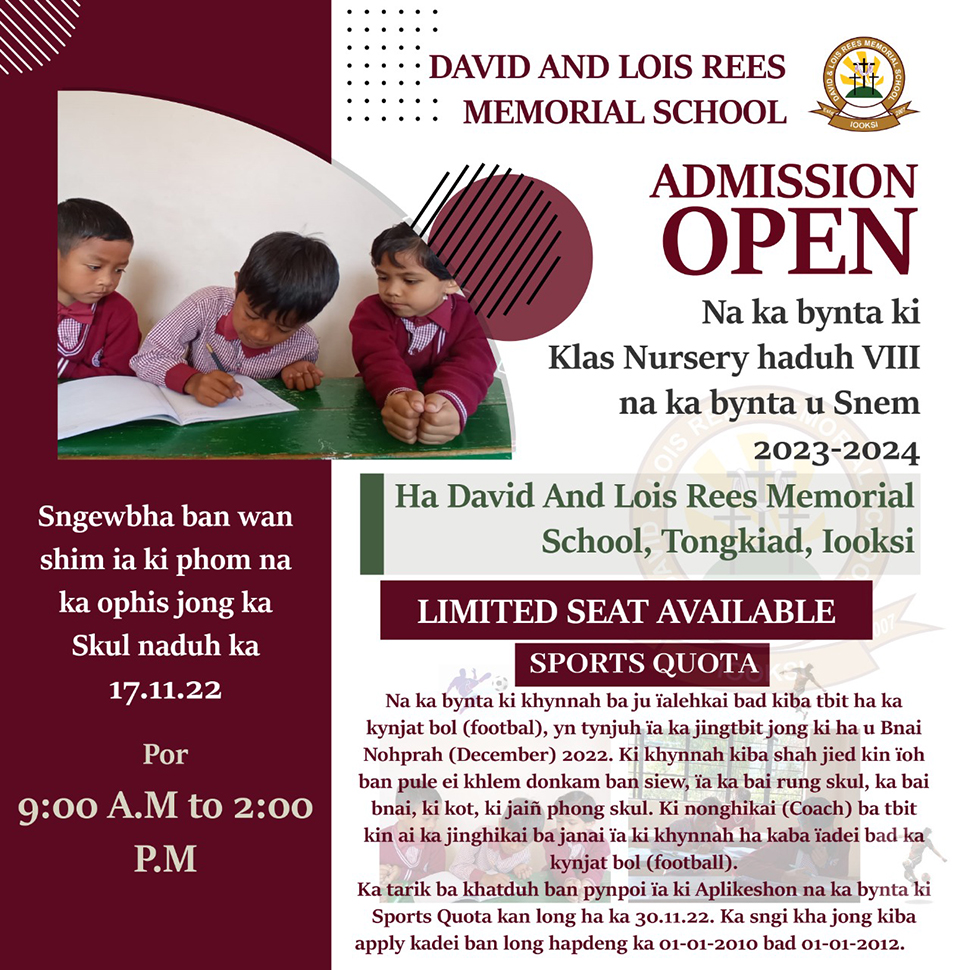 Established since the year 1967 before the born of the State of Meghalaya, Kiang Nangbah Govt College, Jowai still lack basic infrastructure, proper and well stocked library and inadequate faculties rendering the college unsuitable for opening up post graduate or Master Degree course.
The proposal for starting master degree courses in the college was sent to NEHU as per decision of the college Advisory Committee held on the 19th October 2020.
The committee recommended to start a Post Graduate Degree Course in the Department of Education and to open Additional Honours Paper in Commerce viz (a) Marketing (b) Banking & Insurance and (c) Management.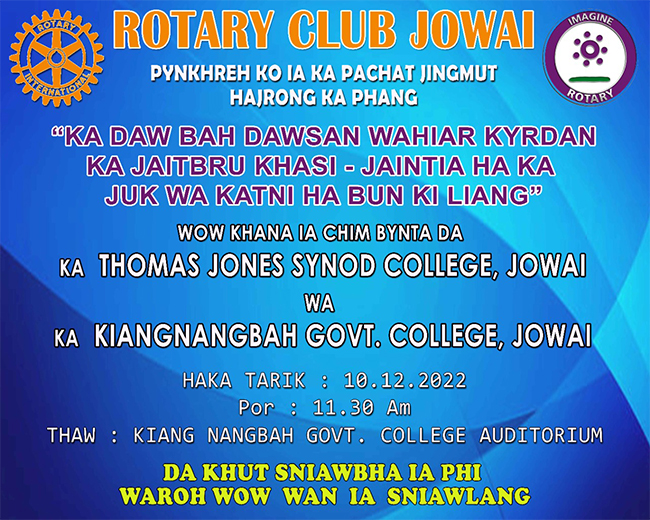 And to also start Three New Graduate Course Departments viz (a) Geology (b) Computer Science and (c) Bio Chemistry.
Inorder to meet this requirement, a separate Building of total area 5372 square metres need to be constructed.
But the existing College Building Capacity of carpet area is 1642 sq mtrs which are insufficient to accommodate the Post Graduate Degree Course.
As per NEHU & UGC norms, the existing College Building also have a room's deficiency of 2479 sq mtrs for the present Degree Courses in comparison to the Enrollment of the Students.
Through NEHU Letter No. CDC/13/KNGC (PG)/2020/981 Dated 12/7/2020, NEHU to object the opening up of master degree courses due to the lack of infrastructure, Library and appointment of faculty member.
The letter from the Director College Development Council, NEHU stated that the College is advised not to admit students until Provisional Affiliation is granted by the University until the college meet the requirement to open PG Courses.