Khot application State Handicraft Award 2018-19 ka tnad Commerce & Industries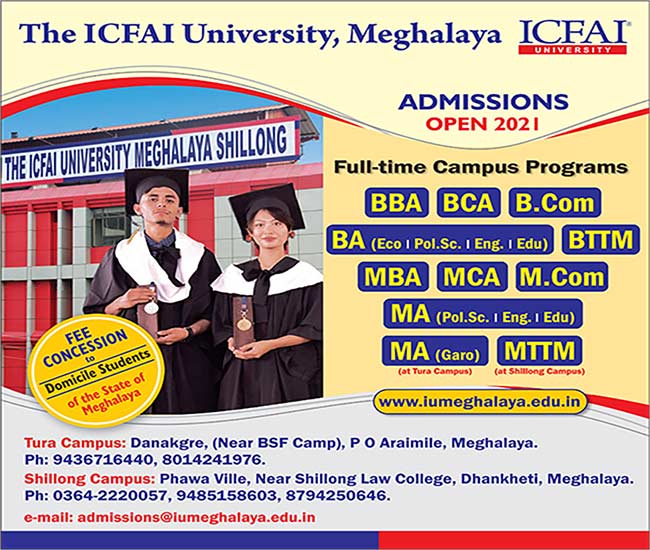 Ka Tnat trei kam Commerce & Industries jong ka Sorkar Meghalaya ka khot ia ki Application na ka bynta ka State Handicraft Award jong ka snem 2018-2019 na ki trai jylla riewlum jong ka Meghalaya ha kaba yn kham ailad ia ki jingthain kiba ia dei bad ka rukom im rukom long ki trai jylla riewlum jong ka Meghalaya bad kumjuh ruh ia kito ki nongthain jingthain kiba don jingduna ha ki dkhot met jong ki.
Katkum ka jingpynbna na ka ophis u Director of Commerce & Industries Meghalaya, Shillong (No.M/Dind/Genl.40/2019/Pt-I/32 Dated Shillong, the 1st  April, 2021), ki nongthain jingthain kiba lah ban apply ia kane ka Khusnam (Award) ki dei ban dei kiba la dep register Permanent Registration (PMT) lane kiba laioh ia ka Entrepreneur's Memorandum Part II (EM Part-II) lane Udhyog Aadhaar Memorandum (UAM)/Udyam Registration na ki District Ophis jong ki District Commerce & Industries Centres (DCICs). Kam don kano kano ka kyndon ha ka liang ka karta lane ha ka kyrdan pule na ka bynta ban ioh ia ka Khusnam (Award).
Ia ki application form lah ban ioh na baroh ki Ophis jong ki General Manager jong ki District Commerce & Industries Centres ha man la ki District Head quarters bad ruh na ki Ophis jong ka Meghalaya Handloom & Handicraft Development Corporation (MHHDC), Meghalaya Industrial Development Corporation Ltd (MIDC), Meghalaya Khadi & Village Industries Board (MKVIB), MIDC Complex, "Kismat" Upland Road, Laitumkhrah, Shillong, Directorate jong ka Commerce & Industries (DCI) Administrative building, Lower Lachumiere, Shillong bad Office jong ka Development Commissioner (Handicraft), Ministry of Textile, Government of India, Lower Lachumiere Shillong.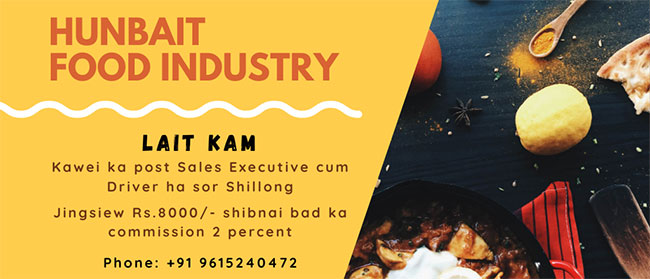 Ka Khusnam (Award) kan kynthup ia ka pisa kaba Sanphew Hajar tyngka bad kumjuh ruh kin ioh ia ka Trophy/ Citation bad ka Syrnot (Certificate) ia uwei pa uwei u nongioh Khusnam.
Ka State Level Committee kan jied 5(san) ngut ki nongioh Khusnam ha ka shi snem ha ka jylla baroh kawei.
Ka tarik ba khatduh ban pynpoi ia ki application form ba lah pynbiang nadong shadong kan long ha ka 31 tarik u bnai  May 2021  bad dei ban pynbiang lang da ki kot ki sla ba donkam lem bad ki Nongmuna (physical samples) jong ki jingthain ryngkat bad ki jingthoh lyngkot/ka khana tynrai kiba pyni ia ki sap thain jingthain bad ki jinglong ba kyrpang jong ka.