Jop ka Sailung Ialong 1-0 iaka Mukhla Raij rah syndon iaka nam lahduh haka Chatister Kharkongor Memorial Trophy ka WJDSA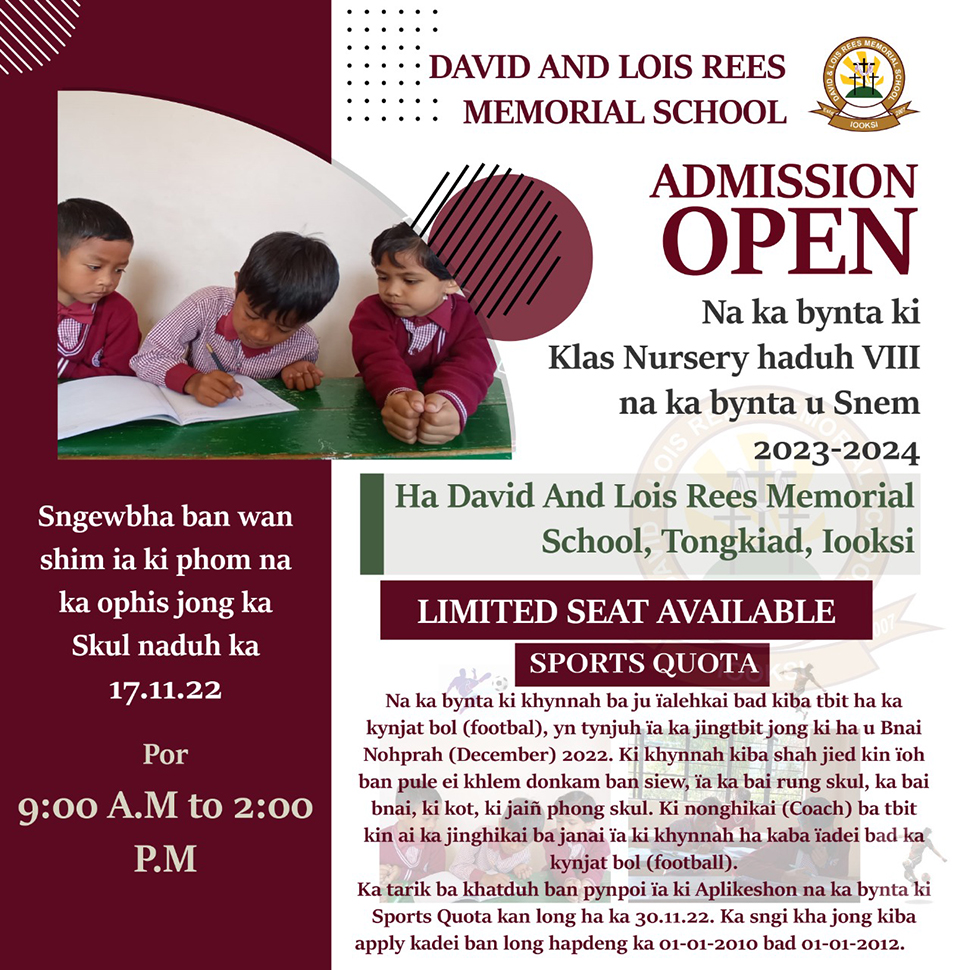 Ka Sailung Ialong kala jop da 1-0 iaka Mukhla Raij haka final 1st Division Football Tournament kaba la tip kum ka 10th Chatister Kharkongor Memorial Trophy kaba pyniaid da ka West Jaintia District Sports Association kaba long ha Kiang Nangbah Stadium kaba long haka sngi Saitjain.
Kane ka kol jop haka extra time haka minit kaba 109. Ia kane ka kol la thep da u Dauruhi Pale kaba la biang pura iaka Sailung Ialong ban rah iaka nam lahduh. U Dauruhi ula Pale ula khur ruh iaka khusnam top scorer hadien ba ula khyrwit 10 kol ha kane ka aiom ialehkai.
Ha ka jingiakhun kaba long haka por kaba la buh hadpeng kine ki arliang mamla kala wai da kaba iakhaid khlem don mano mano ba ioh pynkhih jar.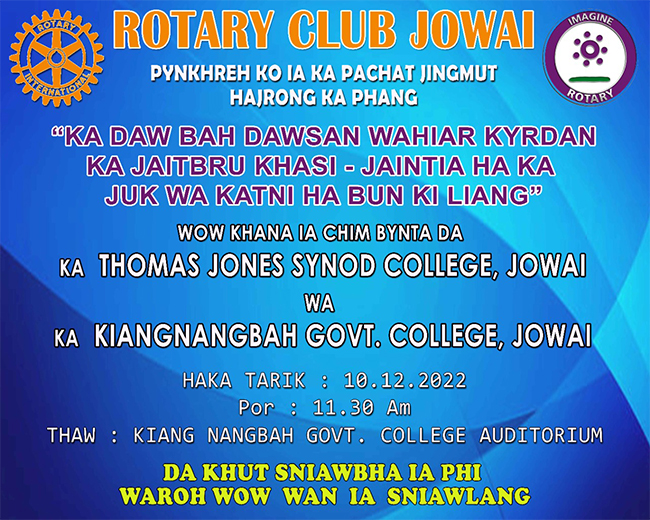 Ka khusnam Best Goalkeeper la ioh da u Damangbha Rymbai, Man of the Match Bashanbor Pale bad ka nam Player of the tournament da u Mebakynsai Pale. Baroh kine ki lai ngut kine ki pleiar ki dei na ka kynhun ialehkai jong ka Sailung Ialong.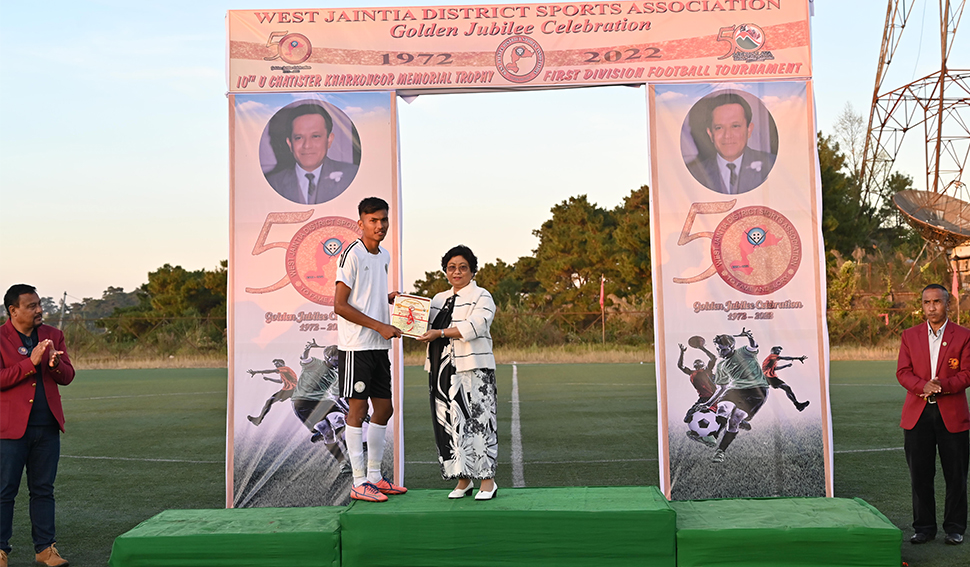 Ha ka aiom ialehkai ban wan ka Sailung Ialong bad ka Mukhla Raij kin ialehkai noh haka kyrdan Super Division.
U kongsan uba wan sakhi ia kane ka lympung u dei u khun jong u (L) Chatister Kharkongor u ma Finely Pariat general Secretary ka Meghalaya State Olympic Association uba long ruh Associated Vice President jong ka Athletics Federation of India (AFI). Ula sam iaki khusnam sha nongjop haka jingiadonlang u MLA Jowai u Wailamiki Shylla, Dr Defender Pariat u para jong u ma Finely nalor kiwei kiwei.