Intensified Diarrhoea Control Fortnight 2021 launched in East Jaintia Hills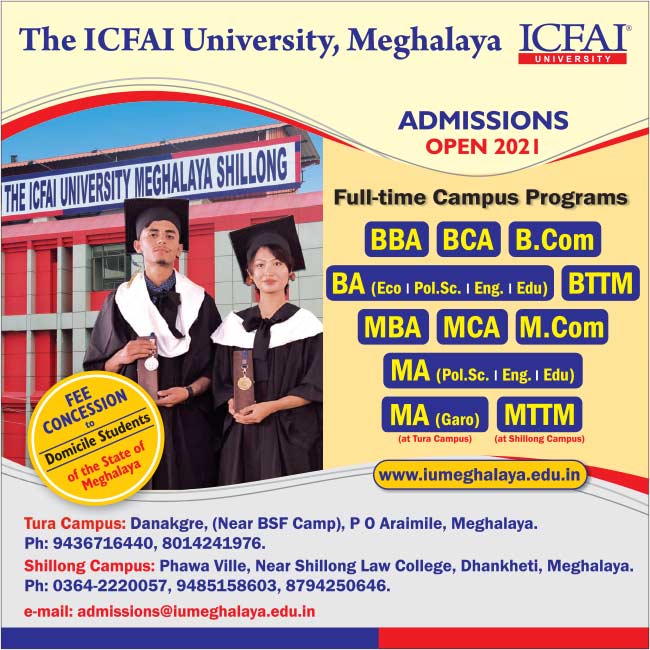 The Deputy Commissioner, East Jaintia Hills District, Khliehriat, E Kharmalki, on Thursday launched the Intensified Diarrhoea Control Fortnight (IDCF) 2021 in East Jaintia Hills District. The programme was organized by District Medical and Health Officer, East Jaintia Hills District, Khliehriat at the MCH Building, Khliehriat CHC.
Addressing the gathering as the Chief Guest, E Kharmalki lauded the efforts and hardwork of the health officials and health field workers in the implementation of various Government health programmes conducted by the department from time to time. Speaking on the importance of having a healthy body, he said "It is very important to take health very seriously in our family and also to monitor our health, to look for danger signs and symptoms for early detection and early treatment which is applicable for all types of sickness and diseases".
The Deputy Commissioner also informed that the Intensified Diarrhoea Control Fortnight (IDCF) is a programme to prevent child death from diarrhoea.  He encouraged all the health officials and health care workers, ASHA and Anganwadi workers to continue their hardwork and also stated that with the cooperation of the general public all the efforts of the Government through various health programmes will come to fruition.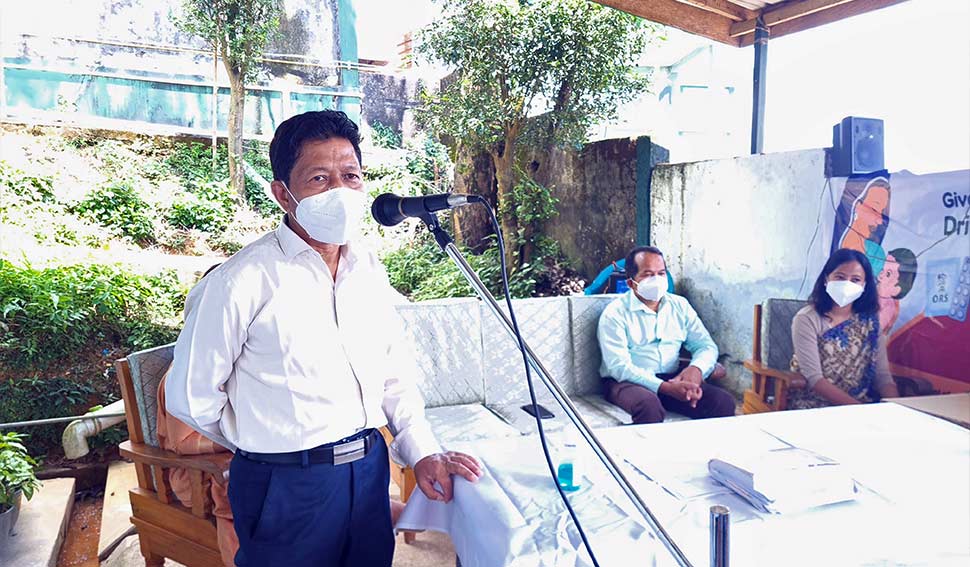 Dr. (Mrs) N. P. Suchiang, DIO I/C, East Jaintia hills District, Khliehriat in her welcome address said that the aim of the Intensified Diarrhoea Control Control Fortnight 2021 is to create more awareness to the general public on the prevention of child death due to childhood diarrhoea. She stressed on the importance of adopting healthy habits like hand washing, proper sanitation to prevent diarrhea. "Besides treatment such Oral Rehydration Salt (ORS) and Zinc tablets, Rota vaccine and Measles vaccines should also be administered to prevent childhood diarrhoea", she said
She also informed that the ASHA and Anganwadi workers will be visiting every household in the district to distribute ORS solutions and Zinc tables. She also stated that every sub-center in the district should have an ORS corner which shall demonstrate the way to prepare the ORS mixture.
Others who also spoke during the programme include S Dkhar, BEE, Khlieriat CHC who gave an brief overview on IDCF 2021 and a demonstration on ORS mixture, Daphihi Passah, Adolescent Health Counselor, Khliehriat CHC and Ariston Dhar, District Programme Manager, NHM, East Jaintia Hills District.