Independence Day checking led to rescue of 7 hornbills birds in Meghalaya

Courtesy the vehicles checking for the upcoming Independence Day's celebration, seven Hornbill birds were rescued instead from a vehicle originating from Mizoram and proceeding towards Assam.
Police said on Monday at around 9 pm, Special Team of Jowai Police while conducting vehicle checking at Jowai Bypass on NH6 intercepted Mahindra Bolero (White) registration no. MZ01R-0463 with one driver named N K Thangtea (22 yrs) s/o Nang Ngaih Liana r/o Aizawl, Mizoram.
Police said on thorough search, three suspicious plastic boxes/cages were found which were covered with carton materials from top.
On further checking, reveals the presence of 07 (seven) nos. of Hornbill species birds. These birds are strongly believed to be trafficked/smuggled as no supporting legal documents could be produced for its transportation.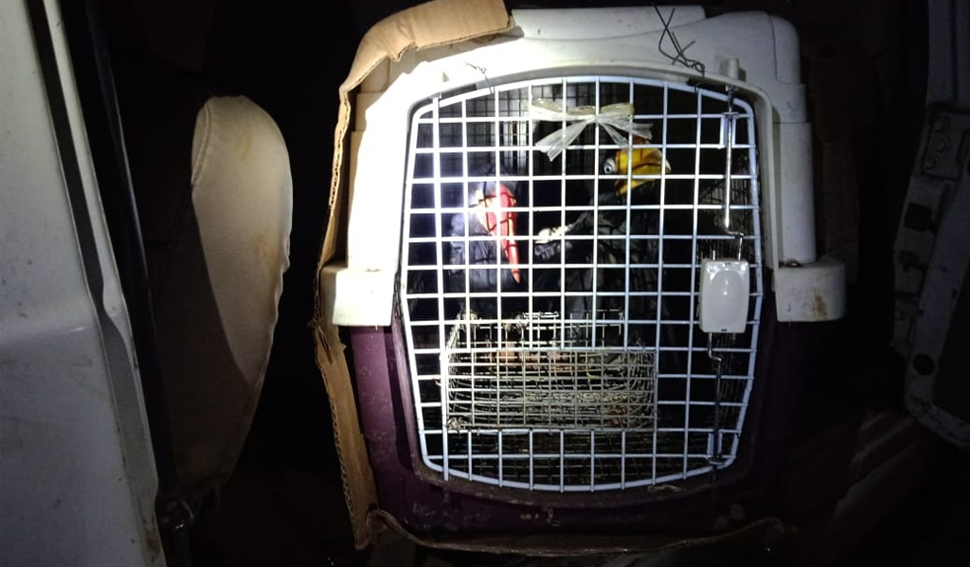 Accordingly, Wildlife officials of Jowai were informed and on their arrival at the P.O confirmed that these are endangered species falling under the schedule 1 of the Wildlife Protection Act.
Accordingly seizure was made and the driver was detained along with the vehicle.
All formalities have been completed and the seized items along with the accused has been handed over to Wildlife officials, Jowai.