Here is the list of home delivery services in Shillong during Lockdown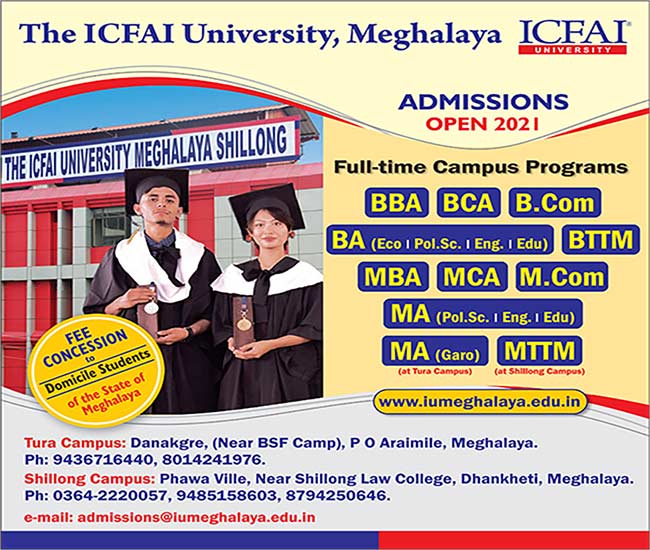 In pursuance to Government Order vide No. POL.75/2020/Pt1/101, dated 4th June 2021 and this Office Order No.C&S.3/2009/Pt.III/109, dated Shillong, the 5th June, 2021 extending lockdown in the district, and with reference to Point 6 and 7 permitting home delivery and e-commerce services with due regulation by this office, and in the interest of restricting movement as much as possible within the district during the extended Lockdown w.e.f. 7th June, 2021, it is hereby ordered that:-
Home Delivery Services in respect of Restaurants / Kitchens / Café / Fast Foods/Bakery that have already applied to this office is permitted, subject to the plan and regulation given at Annexure I & Annexure II respectively, in the interest of minimising movement on each day and regulating the number of establishments that can operate. Only delivery executives of agencies who have sought approval from this office will be permitted to deliver food items, as per regulation of number of passes on each day.
e-Commerce services and courier services are permitted subject to prior permission from this office and restriction of the number of delivery personnel moving. List of personnel/ vehicle numbers is to be provided to the office of the undersigned with the application. Further, warehouses/ distribution points/ godowns will strictly adhere to protocols and function at limited capacity.
Other establishments catering to delivery of food / rations and other necessities to Hospitals / Corona Care Centres / Quarantine Centres which have already received permission from this Office are permitted to continue. 
Home delivery of Essential Food Commodities including Dry Ration / Meat / Vegetables / Fruits / Toiletries is permitted on specific request for genuine and experienced proprietors only.
Home delivery of any other goods will be on specific request and based on need only.
All correspondence in this regard to be made to [email protected] or [email protected].
Any establishment/service which is under a containment zone is not permitted to open. No positive/symptomatic persons will work. They will be strictly isolated.
All establishments will make efforts to complete vaccination of the delivery executive and workers.
All concerned are to strictly follow the SOPs. Any laxity noted will be dealt with firmly as deemed fit & proper.