Health worker breaks quarantine rules to drop wife in SWKH, later turns positive for COVID-19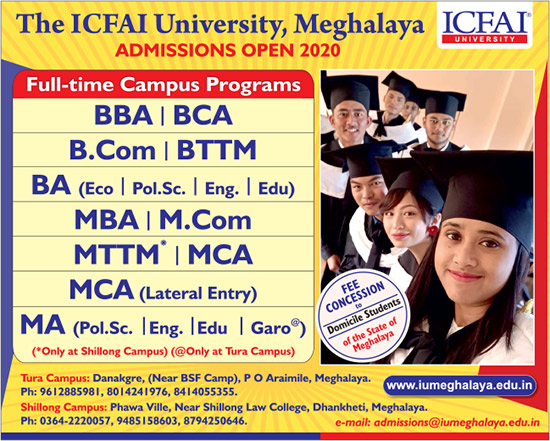 A health worker, tested positive for COVID-19 on Thursday, was found to have broken his quarantine and had visited a Primary Health Centre (PHC) at Rangthong village in South West Khasi Hills without the knowledge of the authorities concerned.
Director of Health Services (MI) Dr Aman War told reporters that the health worker is a pharmacist at the Shillong civil hospital, who had been quarantined after he was identified as a high risk contact of a positive case in the hospital.
"As he (pharmacist) was awaiting his test report, we came to know that the day before yesterday he had broken the quarantine rules, he had gone to drop his wife, also a health worker, to Rangthong and entered the PHC. On returning, he also went to an ATM at Mawkyrwat," he said.

According to him, the incident of the health worker coming out of a quarantine facility had taken place without the knowledge of the authority.
Dr War informed that his report turned out to be positive today and he was immediately taken to a corona care centre.
"After his recovery, we will decide on what action to be taken against him, since he was well aware it is not right to break the quarantine rules," he said.
Asked, the Director informed that following this incident, the Rangthong PHC has been temporarily closed down and all the staff of the centre have been put under quarantine.
"The PHC will be reopened after it is being fully sanitized," he said while adding that contact tracing is also going on.