Health dept direct hospitals to have close coordination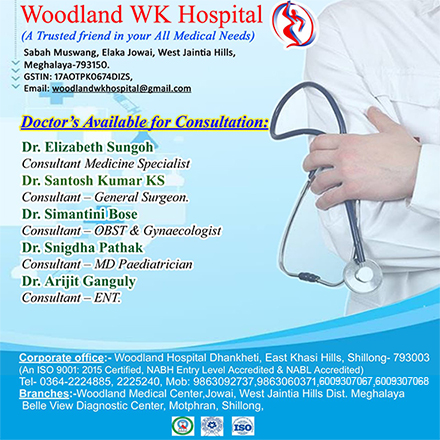 The state government has directed all government and private hospitals to have a close coordination among them to ensure that no patient is deprived of access to medical treatment in the state.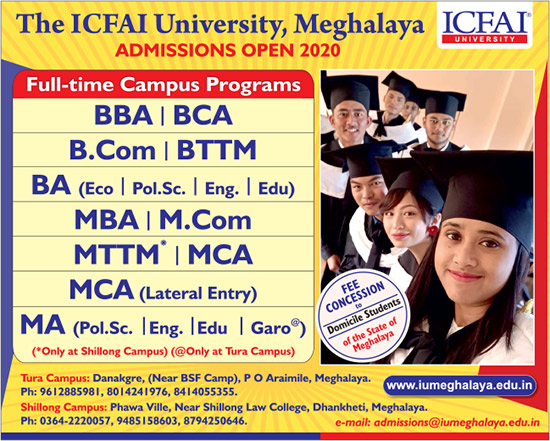 The direction was given during a meeting convened by the health department with the authorities of the different hospitals on Tuesday.
This came after the Ganesh Das hospital was recently served with a show-cause notice into the alleged harassment and stigmatization of a pregnant woman, who came from a containment area for delivery.

The mother from Mawlai Mawtawar, was brought back to the hospital on the same day, but the new born died after delivery in the hospital.
Speaking to reporters, Director of Health Services (MI) Dr Aman War said that the meeting was called to ensure such incidents do not reoccur again in the future.
"We have asked all hospitals that they should have a close coordination to ensure medical treatment is given to any patient who comes from any part of the state," he said.
According to him, in case there is no bed available in one hospital, the patient can be admitted to another hospital based on this coordination.
It may be mentioned here that the show cause notice was issued to the medical superintendent of Ganesh Das Government Maternal and Child Hospital on July 30, seeking an explanation within three days on the incident.
Asked, Dr War informed that the hospital has already submitted its report to the state government. He however refused to comment on the direction of the Meghalaya Human Rights Commission (MHRC), which has taken strong cognizance on the incident. "I have no comment, that the government will take a call," he stated.